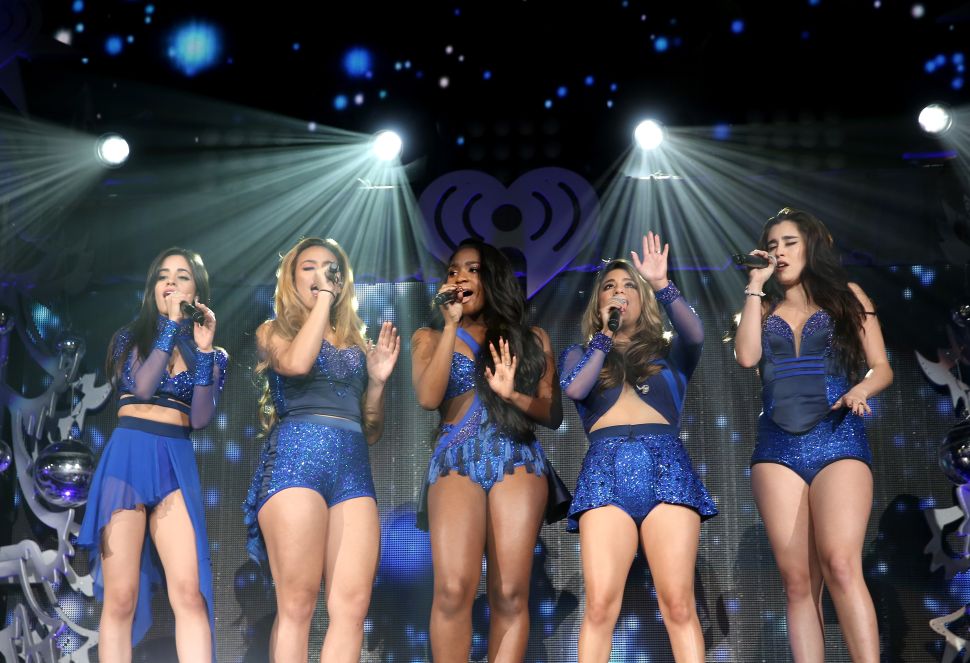 Fifth Harmony is rapidly becoming a world-devouring sensation. As of December 2016, the band had sold 424,000 albums, seven million digital songs and produced 1.6 billion on-demand streamers over two albums, according to Nielsen Soundscan. With their third album due out in August, those numbers are only going to keep growing.
On Monday night, the band made its first-ever appearance on The Tonight Show to promote their third record and even found time to perform the single "Down" with rapper Gucci Mane. Fifth Harmony had previously released the music video for "Down" back in June.
Fifth Harmony took their time on the popular late night show to announce new details about their upcoming album, the self-titled Fifth Harmony. Following last year's 7/27, Fifth Harmony will hit the shelves on August 25.
Of note to fans who have been following the band since their 2015 debut album Reflection: this will be Fifth Harmony's first album since Camila Cabello left the team. Will Cabello's departure impact record sales? Labels Epic and Syco certainly hope not after Fifth Harmony's previous two albums both earn top five spots on the Billboard 200.
Gucci Mane is also pulling for another hit as he joked that he was joining the all-female music group.