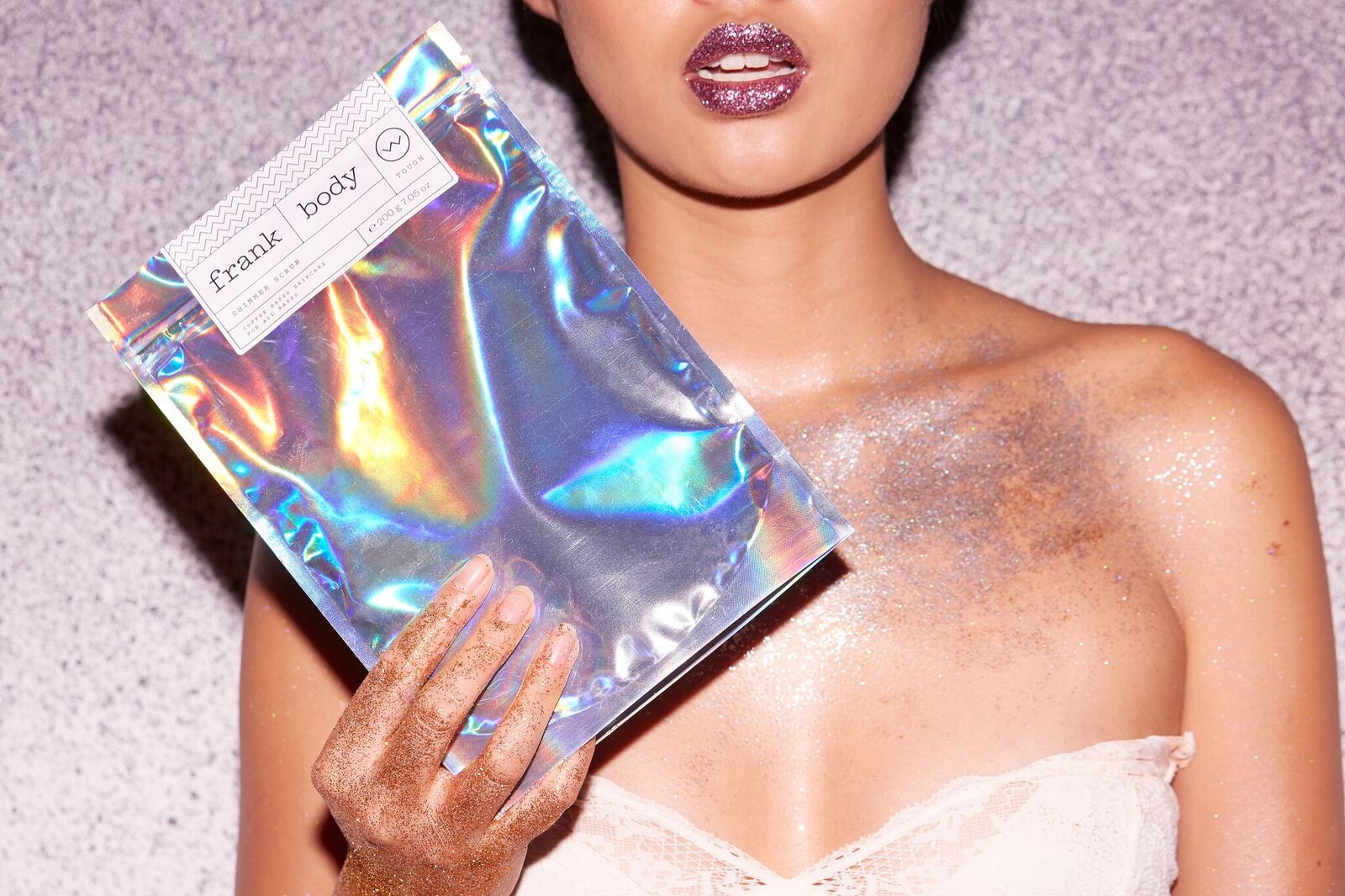 The unicorn trend has officially surpassed last summer's mermaid craze—it's so cliché that even Lauren Conrad is ready to move on. On Pinterest, long, multi-hued locks were slowly replaced by shimmering unicorn makeup tutorials—there are even matching lattes and toast. The obsession doesn't look like it will be coming to an end anytime soon, as unicorn products are still everywhere, thanks to the prevalence of products like purple matte lipstick and pastel wall sconces.
For those who don't feel quite ready to invest in an elaborate unicorn horn found on Etsy, there are plenty more subtle options. A popular alternative comes courtesy of the skincare line Frank Body. Their exclusive, limited edition shimmer scrub launched on April 19, quickly accruing a 50,000 person waitlist.
The brand is famous for pioneering the coffee ground scrub trend, a beauty product that's particularly intensive and makes a bit of a mess (do not try Frank Body's scrubs if you live with people who won't take kindly to finding coffee grinds in the nooks and crannies of their shower). But unlike their regular scrubs that arrive in plain packaging, this natural, non-toxic scrub comes fully equipped with a glitter surprise.
No, it's not like a Lush bath bomb, set to explode and cover you with enough glitter to keep you festive until Halloween (no matter what month it is). Instead, it's a shimmering moisturizer that highlights, leaving just a hint of silver in its wake, as opposed to enormous chunks of crafting glitter. It's like Kardashian-approved contouring for your limbs, only without the hours of makeup.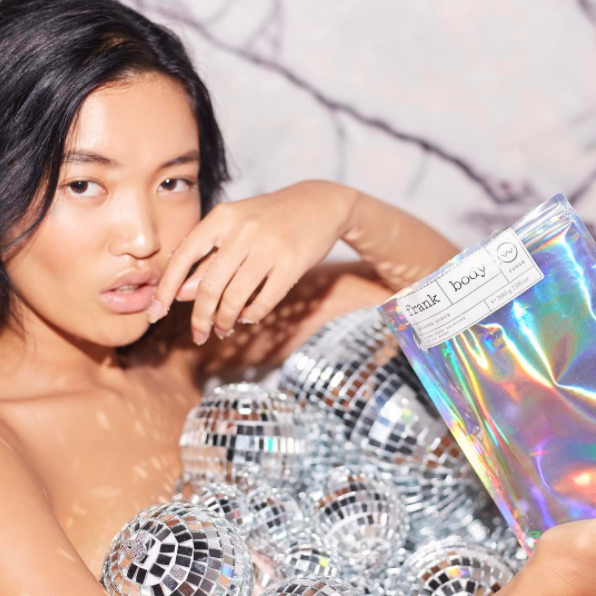 Luckily, it's become a bit more possible to purchase in recent months; it's available online at Urban Outfitters, although it's still sold out on the Frank Body site. Scoop it up stat, before you become number 50,001 on a waitlist.