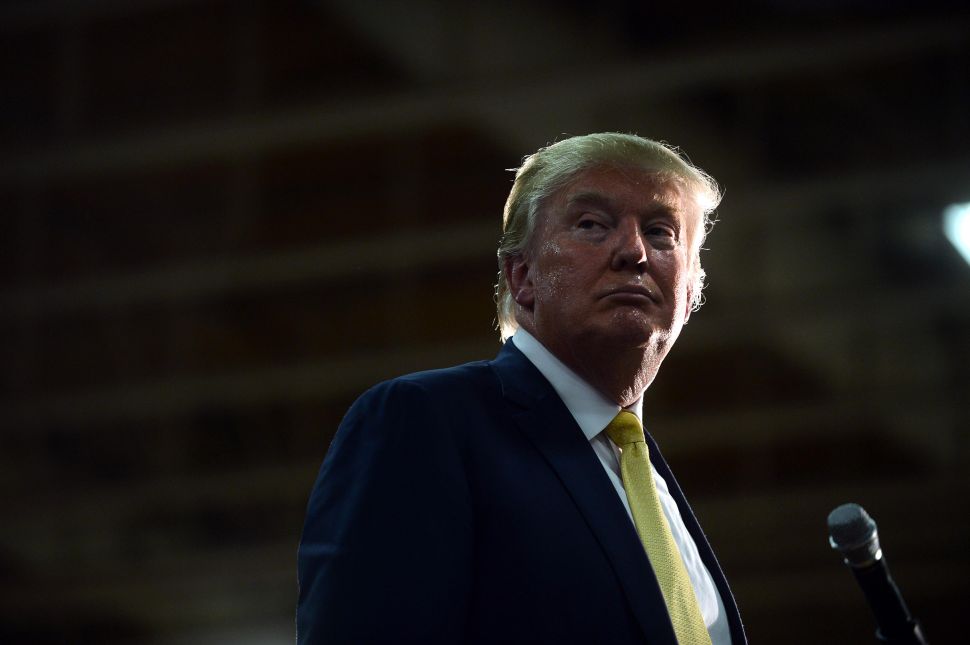 In June 2017, Operation 45 (a nonprofit dedicated to transparency and accountability from the Trump administration), MIT Ph.D. candidate Ryan Shapiro, and BuzzFeed Investigative Reporter Jason Leopold filed a Freedom of Information Act (FOIA) request lawsuit against the Federal Bureau of Investigation (FBI) to release its files on President Donald Trump. A press release announcing the lawsuit states, "The records requested, which cover a period from June 14, 1946, through June 15, 2015, will shed new light on already known investigations linking Trump to organized crime and will provide new information about Trump's engagements with the bureau."
"The Freedom of Information Act is one of the most underappreciated elements of the entire American experiment," Ryan Shapiro said in an interview with the Observer. "The notion that the government's records are the property of the people, and all we need to do to get them is to ask is radically democratic."
The group initially filed the request in March 2017, but they never received a response from the FBI. The project noted the FBI "has improperly withheld responsive records on the grounds that confirming the existence or nonexistence of records would infringe Mr. Trump's privacy interests." They argued the fallacy of this excuse and cited that the public interest in these records outweighs any embarrassment Trump may face.
Several of the files that the group seeks relate to the FBI's investigations into Trump's ties with organized crime syndicates, which Pulitzer Prize winning journalist David Cay Johnston has been working for years to try to uncover. Johnston wrote for Politico in April 2016, "In all, I've covered Donald Trump off and on for 27 years, and in that time I've encountered multiple threads linking Trump to organized crime. Some of Trump's unsavory connections have been followed by investigators and substantiated in court; some haven't. And some of those links have continued until recent years, though when confronted with evidence of such associations, Trump has often claimed a faulty memory. In an April 27 phone call to respond to my questions for this story, Trump told me he did not recall many of the events recounted in this article and they 'were a long time ago.' He also said that I had 'sometimes been fair, sometimes not' in writing about him, adding, 'If I don't like what you write, I'll sue you.' " Johnston outlined how Trump relied on New York City mob connections in the 1980s to build Trump Tower and casinos in Atlantic City. He also relied on several colleagues and acquaintances with organized crime connections.
Despite the gravity of the FBI's files, it's unclear if and when the public will receive access to them—even with a pending lawsuit. The Freedom of Information Act has been a vital tool for journalists, but its power is diminishing. Several journalists have complained about the Obama and Trump administration's failure or refusal to adhere to the Freedom of Information Act in a timely fashion. IBTimes investigative reporter David Sirota tweeted in March 2017, "Federal and state agencies put up so many obstacles to open records requests that they're turning FOIA into the Freedom FROM Information Act." He added on July 13, "Two years ago, I filed a FOIA for TPP-related documents from the U.S. Trade Rep's office. They still haven't responded."
The Obama administration set a record for withholding FOIA requests. The Wall Street Journal reported in 2015, "FOIA request backlogs have more than doubled since President Obama took office. The feds received 714,231 FOIA requests in fiscal 2014, and nearly 160,000 weren't processed within the legal time limit, up 67 percent from fiscal 2013." So far, there is no indication that the Trump administration will improve these delays, rejections and refusals to comply with the Freedom of Information Act.