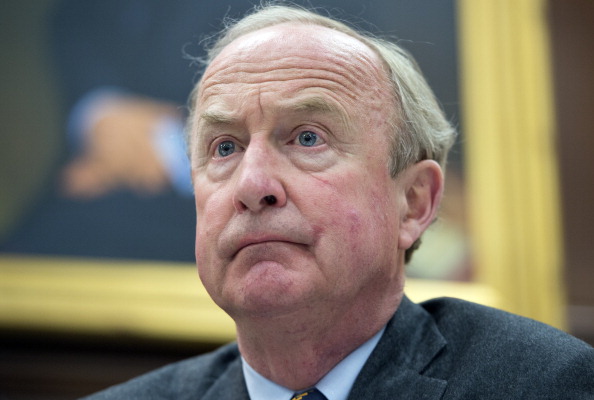 The Gateway project would get $900 million in federal funds next year, including money for a much-needed new tunnel under the Hudson River, under a House transportation spending plan unveiled Tuesday by Rep. Rodney Frelinghuysen (R-11).
As chairman of the powerful House Appropriations Committee, Frelinghuysen has significant sway over where the federal government spends its money and his announcement Tuesday shows he is willing to leverage that power for one of the most important infrastructure projects in the region.
Frelinghuysen's announcement — committing $900 million for a major transit expansion that had been in doubt — also comes after a controversial vote he cast for President Trump's American Health Care Act earlier this year.
Frelinghuysen has two declared Democratic challenger (and others are on the fence) in what's shaping up to be a competitive congressional race next year.
The U.S. Department of Transportation appropriations bill for fiscal 2018 will include $500 million in "rail state of good repair grants" and $400 million for building a new tunnel to connect New Jersey to New York City and replacing the Portal North Bridge over the Hackensack River, Frelinghuysen's office said in a news release. In addition, a significant portion of $328 million in funding for Amtrak's Northeast Corridor would be used to support the Gateway project.
A House subcommittee is scheduled to consider the bill Tuesday night.
"I am especially pleased that more than $900 million will be allocated to the Gateway program in the New Jersey-New York area in this legislation," Frelinghuysen said in a statement. "Rebuilding the Hudson Tunnels is of vital importance to my home state of New Jersey and our region."
The cost of building a new Hudson River tunnel and repairing the existing one was pegged at nearly $13 billion last week, according to a report from federal and state officials. Meanwhile, New Jersey commuters are expecting a "summer of hell" as Amtrak repairs tracks at New York Penn Station after three derailments there in four months led to significant delays.
Several Democrats are lining up to challenge Frelinghuysen, who was first elected in 1994 but who has rarely faced serious opposition. National Democrats see an opening to flip the seat and have made the district a top priority in the 2018 midterms.
Gov. Chris Christie hailed the House bill in a statement Tuesday morning and especially praised Frelinghuysen.
"The House DOT bill, allocating $900 million in federal funds for the beginning of the Gateway project, is a triumph for our region," Christie said in a statement. "Only through the leadership of Congressman Rodney Frelinghuysen is this type of congressional commitment possible."
The funding, though, is no guarantee. Trump's proposed federal budget does not include money for the Gateway project.
Assemblyman John McKeon, a Democrat who is considering a run against Frelinghuysen, said Frelinghuysen "has many more billions to go to make amends" for his support of the American Health Care Act.
Rep. Leonard Lance (R-7) called the potential $900 million commitment to Gateway "a major win for Garden State commuters."
"Congress is wise to invest in the Gateway tunnel proposal," Lance said in a statement. "The Hudson River tunnel project is one of the most important infrastructure projects in the country, providing a critical link between New Jersey and New York where our regional economy contributes $3.7 trillion to the Nation's GDP."
Spokesmen for Sens. Cory Booker and Bob Menendez did not respond immediately to a request for comment Tuesday.