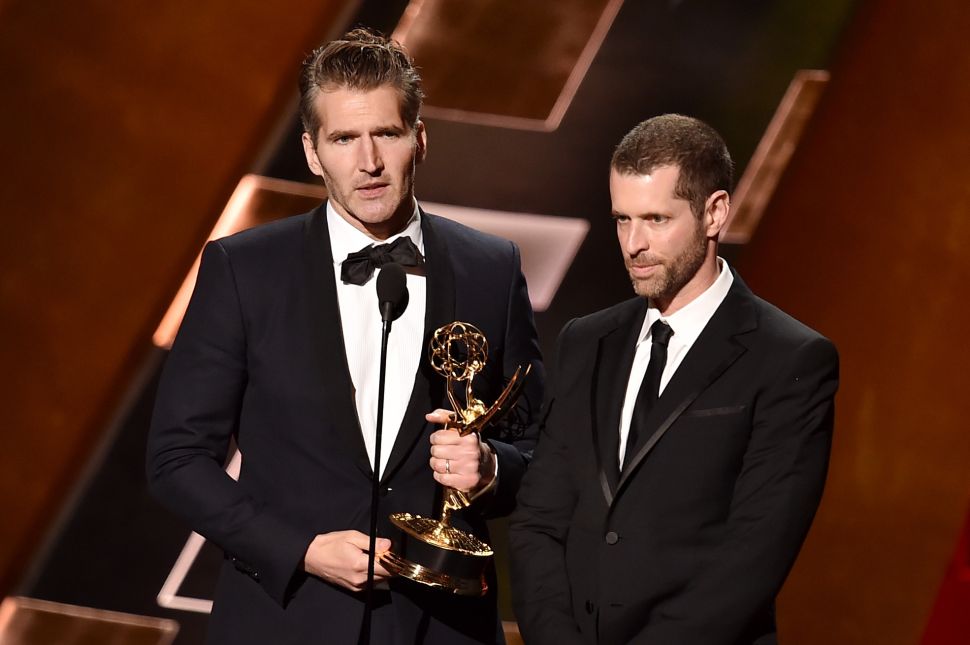 HBO has announced that Game of Thrones showrunners David Benioff and D.B. Weiss will follow up their hit fantasy drama with a similarly ambitious world building concept. However, Confederate's core premise is proving to be unnerving for some.
Confederate takes place in an alternate reality in which the South successfully seceded from the Union and maintain slavery as a core economic principle in the present day.
Here is the full official press release from the network, which says that the story will follow "a broad swath of characters on both sides of the Mason-Dixon Demilitarized Zone — freedom fighters, slave hunters, politicians, abolitionists, journalists, the executives of a slave-holding conglomerate and the families of people in their thrall":
HBO's announcement prompted a deluge of online skepticism and criticism almost immediately.
While Game of Thrones is an undeniable worldwide sensation, it's also a show that comes from two white men who have been knocked for their depiction of violence, sexual assault and diversity throughout the series' run. Tackling slavery next is a very delicate situation. Overall, storytellers should always be willing to take on difficult subject matter as a general approach to art. In general, it's not wise of us to make any concrete declarations on entertainment until we've seen it with our own eyes. But it's also not hard to see the many ways a show such as this can fail in its representation.
Confederate could also be somewhat of a Catch-22 for Benioff and Weiss. If they go too far or don't handle the subject matter in a very specific and respectful manner, they will have fulfilled the TV-viewing world's preemptive dread. If they are too skittish about the harsh realities, they will be knocked creatively similar to how The Man in the High Castle never fully embraced its premise of an America controlled by the victorious Axis powers. It's a high wire tightrope act of epic proportions.
Benioff and Weiss have proven to not only be phenomenal storytellers, but also open individuals who hear all of our criticisms and complaints. They have earned some leeway especially since Confederate likely won't even exist until after Game of Thrones concludes in late 2018 or early 2019. The hope is that they realize what they're getting into and have a plan in place for handling a slavery-centric show in the politically and racially charged climate of today.