Lena Headey sold her custom designed Sherman Oaks home.
Aaroe Group
The interiors are almost entirely white.
Aaroe Group
Headey bought the home in 2014.
Aaroe Group
The dining area is open to the living spaces.
Aaroe Group
She added a partial second floor to the home to accommodate extra bedrooms.
Aaroe Group
There's a fireplace on the first floor.
Aaroe Group
Special tile and backsplash in the kitchen.
Aaroe Group
One of the five bedrooms.
Aaroe Group
It's a salt water pool.
Aaroe Group
She showed off the completed result last year in a magazine spread.
Aaroe Group
She's hoping to make a big profit.
Aaroe Group
One of the full bathrooms.
Aaroe Group
Cersei Lannister might reside in King's Landing, but her real life counterpart lives in a far less dreary locale. Indeed, Lena Headey, the English actress who stars on Game of Thrones as Cersei Lannister, lives in a Sherman Oaks home that's the antithesis of the cold castles seen on the show—it's light, airy and also nearly entirely white.
Headey purchased the five-bedroom, 4.5-bath home for just $790,000 in 2014, and promptly embarked on a total redesign. She added a partial second floor to make room for a master bedroom as well as rooms for her two children, but she's ready to part ways with the Los Angeles home—it's now on the market for $1.945 million.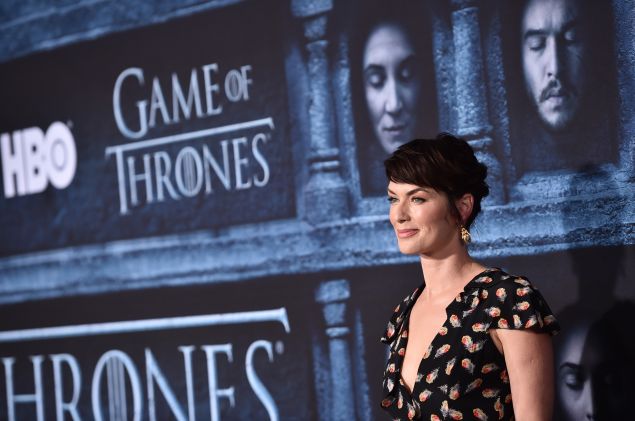 If Headey gets the full asking price, she'll be making quite a profit from what she first paid for the home three years ago, though she surely invested quite a bit when renovating. Headey created a "magical custom designed home," per the listing held by Zoe Rudolph at Aaroe Group, and the final product was shown off in Dwell magazine in September 2016.
The "boho chic" midcentury home combines her favorite parts of England, the south of France and Ibiza, the latter of which is one of Headey's favorite places. "I just wanted the house to feel like I'm on holiday. There are no goblets, but there are some wine glasses," she told Dwell.
The charming home is located in the Hidden Woods neighborhood. It's "light, open and tranquil," says the listing, and the gated home has high ceilings, oak flooring and walls of windows throughout. The kitchen has tile floors and backsplash, while sliding doors open from the kitchen and family room into the backyard.
But maybe Headey is upgrading to a more regal home—she is, after all, reportedly earning $2.58 million per episode for this season of Game of Thrones.