There was nothing wrong with last week's season premiere, per se. House Frey was decimated; we got a neat floor map; Daenerys touched some sand. All fine things. Still, many fans were left dissatisfied by what felt like a retread of last season's finale and an hour of table setting.
Last night's episode, "Stormborn," proves that the table setting always pays off in Game of Thrones by giving us a sample platter of everything that the show does best. If the final two seasons can keep the balance of action and political fantasy machinations at this level, we will all be happy campers.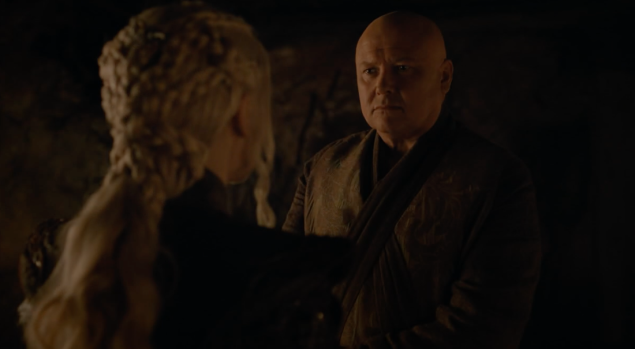 BEST TONGUE LASHING: DANY TO VARYS
Let's admit it: Varys is one shady eunuch. We've heard his "For the good of the realm" shtick so many times that we're now quick to accept it, but this is a spymaster who has moved from the Mad King, King Robert, Ned Stark, Tywin Lannister, Tyrion Lannister, and now Daenerys with very little scrutiny. Dany is in the right to ask: what's your deal, bro?
Having the Mother of Dragons demand an explanation for six seasons of shady sh-t felt appropriate. His defense holds up well—as does the threat that she'll burn him alive if he betrays her. After all, Dany might be a benevolent Breaker of Chains to some, but the reputation she has also earned for crucifying noblemen and feeding them to her dragons has followed her to Westeros.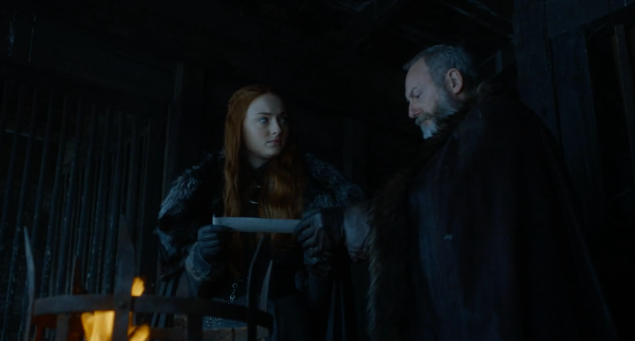 BEST FUN WITH PHONICS MOMENT: DAVOS
There was absolutely no reason for Davos to read the raven note from Tyrion out loud to two people who had just read it. But you know what? He did the work, dammit, and it was a chance to prove how literate he now is. We can picture him reading road signs out loud to Jon all the way to Dragonstone. Good job, Davos! Literacy is important.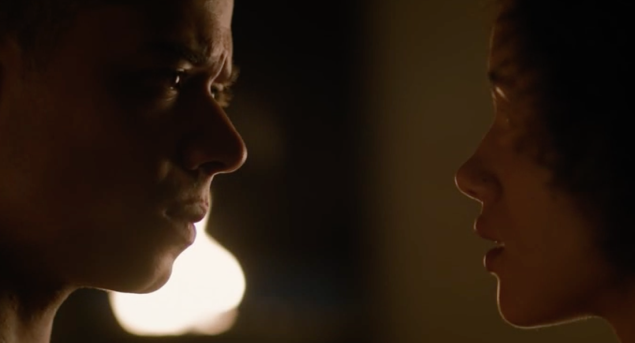 BEST LEMON-INTO-LEMONADE INTIMATE MOMENT: GREY WORM AND MISSANDEI
For years now, we've wondered what the hot mess of Grey Worm's scar tissue and Missandei finally sharing a moment in the dark could look like. And y'all: it was beautiful. Some of us might have lost a crisp $10 bill in betting on whether or not we would actually see Grey Worm's Unsullied glory, but it was worth it for what may have been the show's most romantic sex scene of all time.
(Yeah, Shae sucking Tyrion's visibly dirty thumb three seasons ago did not make us throb, sad to say.) Dan Savage would be proud.
As an added bonus, we've finally addressed the narrative problem of Grey Worm's lithe figure earning him leadership of the Unsullied—a legion of background strongmen that all look like they could snap Jacob Anderson like a supple twig.
"I was never the biggest, never the strongest, but I was the bravest," admits an emotional Grey Worm. We'll take it.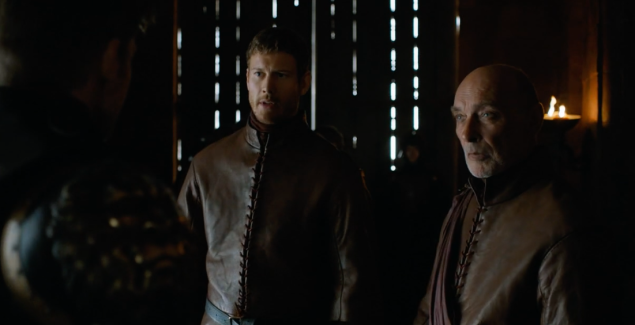 WORST NAME: DICKON TARLY
"Hi, everybody: I'm Dickon, Dickon Tarly!" Teehee. It's the little things.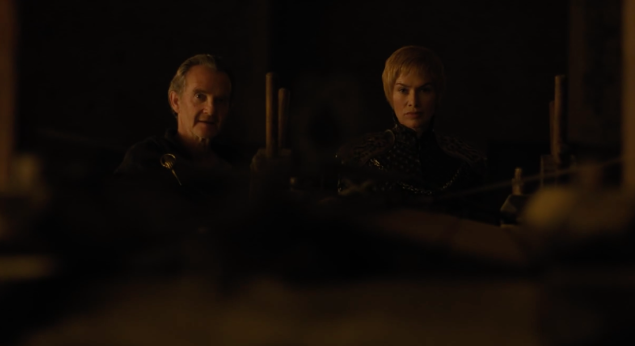 BEST HAND OF THE QUEEN: QYBURN
While news of the return of dragons sweeps Westeros, our Surgeon General of creeps, Qyburn has been taking a scientific approach to the problem and settled on an old classic in the basement of the Red Keep: stick them with the pointy end.
Granted, "giant crossbow" is a step down from mocking the laws of Gods and Men by making a silent zombie killing machine out of a poisoned corpse, but Qyburn is a man of results.


WORST DE FACTO HAND OF THE KING: SANSA STARK
To quote another Game of Thrones devotee and podcaster Joanna Robinson: "Take the sass out of your mouth, Sansa!" One time is a mistake; two is a pattern. Sansa seems content to undermine Jon in front of the North every chance she gets.
Considering that her public and heartfelt plea for Jon not to "abandon the North" was silenced the second she learns that she would be left in charge, it's hard not to see some scheming behind the actions of our favorite Stark daughter.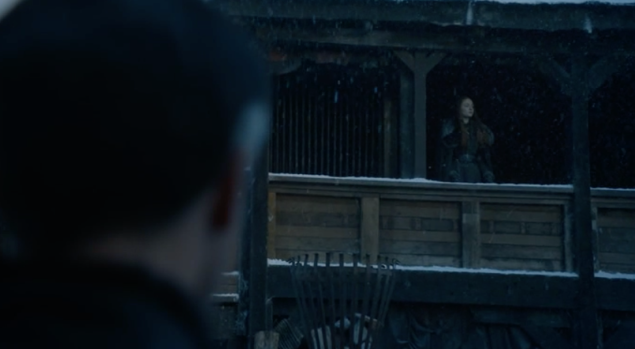 MOST LIKELY TO LOSE HIS HEAD SOON: LITTLEFINGER
It's looking more and more like Littlefinger miscalculated in aligning himself with the North. The only credit he's gotten for the Battle of the Bastards is a chokehold and Sansa is having none of him, for the time being.
For the first time, there's a frantic desperation in Littlefinger's ogling of Sansa. After all, he has openly declared for a northern King that despises him and Tyrion and Varys will not let him within an inch of Dany's ear. For a man who brags about his strategic skills, his options seem very limited. Should make for a nifty beheading before the season is out.
MOST HEARTBREAKING 'YOU DO YOU, GIRL' MOMENT: NYMERIA
We don't predict we'll see much more of Nymeria before it's all said and done and yet, with three words ("That's not you") Arya's direwolf—absent since the early days of the show—was made into a fully-formed character with an arc that mirrors her owner's. Bravo. (Now, if only the Sand Snakes could have been written with a fraction of that nuance.)
Sidebar: So, Ghost is dead right? Jon is riding across the map and the last sighting of his direwolf was when he was resurrected, a full season ago. The show seems to have blown its wolf unit budget on Arya and Nymeria's reunion, which leads me to believe we won't be seeing Jon's own direwolf, a constant presence at his side in the books, anytime soon.
MOST UPSETTING TRANSITION: GREYSCALE LACERATION TO JUICY PIE
It's hard to imagine what John Bradley did to earn him some of the grossest scenes in the show's history this season, but after last week's ballad of soup and diarrhea, we're now treated to the painful laceration of Jorah Mormont's pustulating greyscale flesh…giving into a juicy tavern pie, courtesy of Hot Pie and his goddamn gravy. Stomachs were turned. In an episode that ends with Euron's Vikings lacerating their brethren, this…certainly..took the cake. (I had to do it!)
BEST COMEBACK: REEK!
Reek isn't technically an alternate personality. "It" is just a defense mechanism developed by Theon Greyjoy to cope with the months of gruesome torture at the hands of the now deceased Ramsay Bolton. Still, from the first eye twitch, we all knew that Theon was well and gone from that boat.
Credit to Alfie Allen for having split his character into such distinct halves as there was no doubt that he would fail to rise to the occasion. The anger and heartbreak in Gemma Whelan's eyes as the two shared what might be their last scene together, was perhaps the actress' finest moment yet.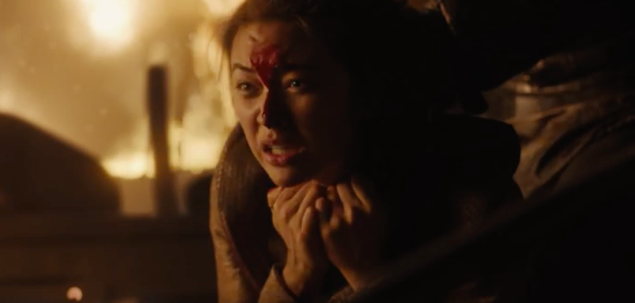 BEST GOODBYE: 66 PERCENT OF THE SAND SNAKES
If there was a chance I might mourn Sand Snakes Obera and Nym, as one was eviscerated and the other strangled by her own whip by Euron, it was lost the moment they launched into that ridiculous "Mama!" exchange.
Benioff and Weiss have created dozens of intriguing and nuanced characters but for some inexplicable reason, they have consistently been bested by the daunting task of making these three violent women sound anything less than absolutely ridiculous. RIP, Sand Snakes, you deserved better. Based on the preview, we predict Cersei will be serving Ellaria a taste of her own 'poisoned daughter' medicine from the Iron Throne soon. Two down, one to go.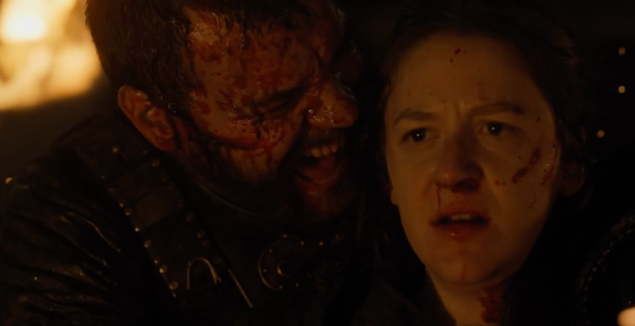 BEST OVERALL IMPROVEMENT: EURON GREYJOY
From his psychotic glee at Reek's cowardice to close-range melee fighting skills that put him somewhere between Ramsay Bolton and Barristan Selmy, no one's making fun of Euron's guyliner anymore, are they?
NEXT WEEK:
A Song of Ice and Fire is finally about to hit its crescendo as Daenerys Targaryen and Jon Snow meet for the very first time, an encounter that's technically been in the works since 1991.