Two short episodes ago, it looked like a Targaryen slaughter was coming to Westeros. Daenerys had three dragons, an army, another army—that one on horses—and the allegiances of the Martells and the Tyrells. There's been a reversal of fortune, to say the least. The Greyjoys are gone, the Tyrells are gone and the Unsullied are trapped in the worthless keep of Casterly Rock. But, by all means, hold court in Dragonstone and speechify, Dany. Cersei and Euron aren't bitch-slapping you all across the painted floor map.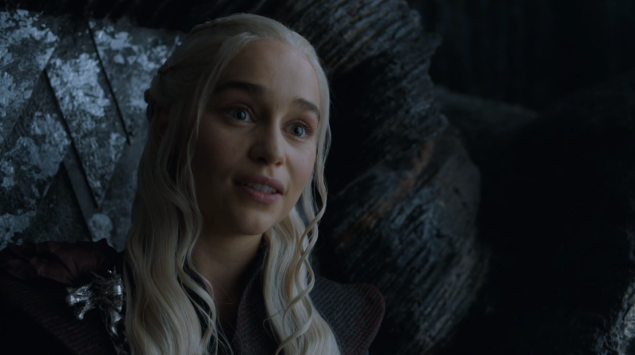 MOST UNDERWHELMING MEETING: JON SNOW AND DAENERYS TARGARYEN
This episode found the song of Fire and Ice finally hitting its chorus as Daenerys and Jon Snow come face-to-face for the first time. It's hard for any scene twenty years in the making to live up to the hype, but in our book, a lot of time was spent on the minutia of this encounter.
Daenerys is in Overqueen mode while Jon Snow is all Long Night this and Army of the Dead that. In short, this fated meeting plays exactly as one might have expected last week. Much like Jon Snow's resurrection last year (which was predictably the handiwork of Melisandre, the red priestess one room over), a curveball would have been appreciated at this moment. We'll stay tuned but this by-the-numbers meeting of two titans didn't wow us.
Though, it is interesting to see the show grapple with the joining of two of its most imposing yet physically short actors. No one would call Emilia Clarke or darling lilliputian Kit Harrington tall, and the scene blocking and dramatic angles used to heighten their gravitas make for a fun drinking game.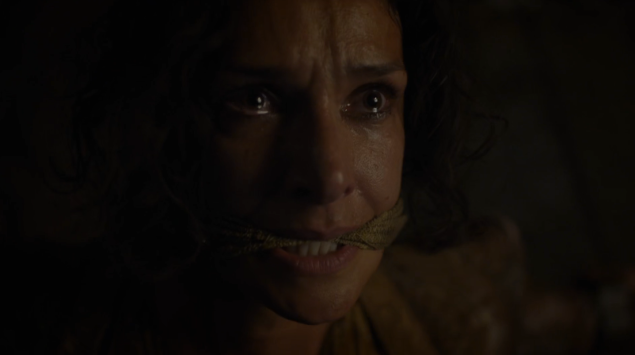 BEST PERFORMANCE: ELLARIA SAND
Say what you will (and have) about the Sand Snakes, but Indira Varma sold every moment of anguish as she exited the show locked forever in Cersei's Second Chamber of horrors. My God is she phenomenal.
If you thought Septa Unella had it rough, please peek over into Cersei's Chamber of Horrors #2, where a chained mother is being force-fed and kept alive right across from her daughter's poisoned corpse after having to watch it rot in front of her. From Ellaria's muffled pleading, that the show does not bother to clarify for its audience, to her panicked sob, it was an exit worthy of one of the show's most underused actresses, banished to the Dorne plot. (Sand Snake #3 performed adequately too. I guess.)
Show devotees will recognize it as an even more protracted, demented version of the punishment inflicted on Ned Stark's brother as he choked on a rope reaching for a sword to go help his father, who was burnt alive in front of him. Something about the Iron Throne really brings out the creative side of psychopaths.
FAVORITE LINE: CERSEI LANNISTER
"I never got to have a mother, but Myrcella did. She was mine and you took her from me…Why did you do that?"
Cersei is at her most monstrous this season (and it's deeelightful to watch, honestly), but the show still gives us an occasional glimpse of the grieving mother she is under that grief pixie and those spiky epaulets. That slight diversion from her cruel monologue was enough in Heady's hands to summon waves of empathy in us.
PROMOTED TOO EARLY: TYRION LANNISTER
It's time to call it: Tyrion makes for a pretty incompetent Hand of the Queen. Aside from some witty repartee here and there, and a snazzy new wardrobe, it's hard to find much competence in Daenerys' Hand.
Tyrion's two successive schemes (having the Greyjoys fare the Martells to Casterly Rock and then doubling down by sending the bulk of the Unsullied army there) have exploded in his face. And we haven't forgotten that Meereen was besieged by Slavers when left under his supervision last season. Honestly, it's time for a performance evaluation and maybe for Missandei to take a turn at the wheel.
BEST STRATEGY: JAIME LANNISTER
While his brother continues to fumble, it was Jaime's brilliant maneuver to strand the Unsullied army at a now worthless Casterly Rock and have Euron burn their ships, stranding them there. Assuming that he would have the same obsession for the preservation of The Rock as his father did was Tyrion's (latest) mistake. This was one for the "Book of Brothers," Jaime.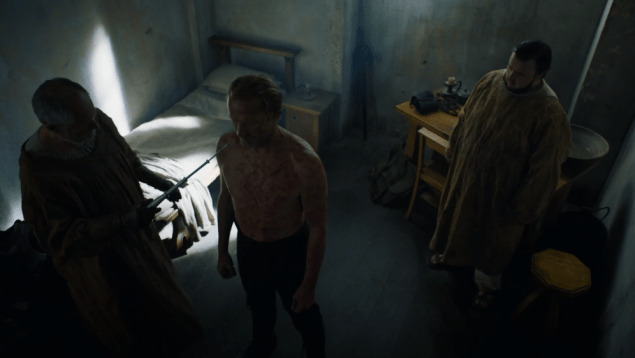 MOST LIKELY TO KEEP HIS SHIRT: SER JORAH MORMONT
Jorah's greyscale affliction has been replaced by regular scales and ghastly scar tissue over 70 percent of his body. A good move health-wise, but yeesh, button that shirt faster, Jor.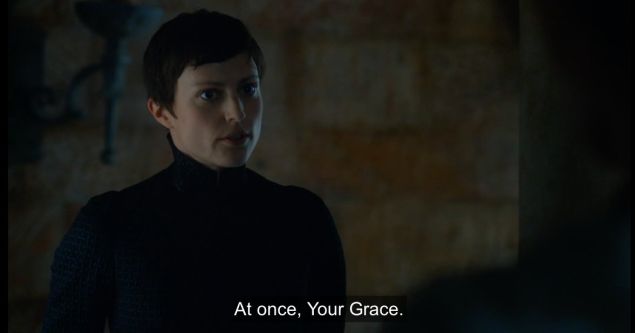 MOST OBEDIENT HELP: THE HANDMAIDS OF KING'S LANDING
I've always enjoyed the background extras of King's Landing dressing to replicate the leading ladies of Westeros (Cersei, Margaery, Olenna) and the latest, a nod to Sinead O'Connor meant to mimic Cersei's new esthetic, got a tickle out of me.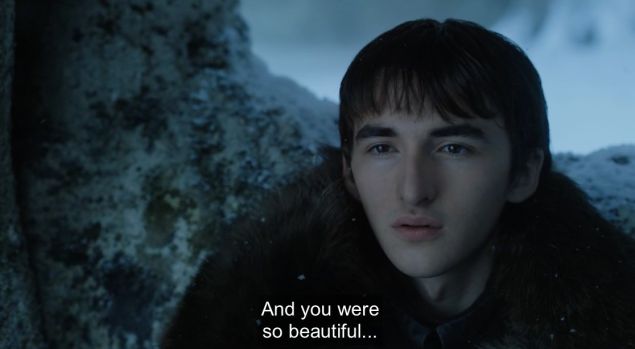 WORST RETURN: BRAN STARK
As it turns out, the Three-Eyed Raven sensory overload that Bran received last season also drastically altered much of his personality—which was nothing to write home about in the first place.
The best way to reunite with your sister after seven years of absence might not be to let her know your total recall of her rape night, without bothering to explain your newfound powers, you turn up like a philosophy major home from college high on ayahuasca.
LEAST POSSIBLE CHILL: EURON GREYJOY
Yes, you evened out the map in term of warfare artillery, but you're a lot, Euron. Tone it down, Jesus.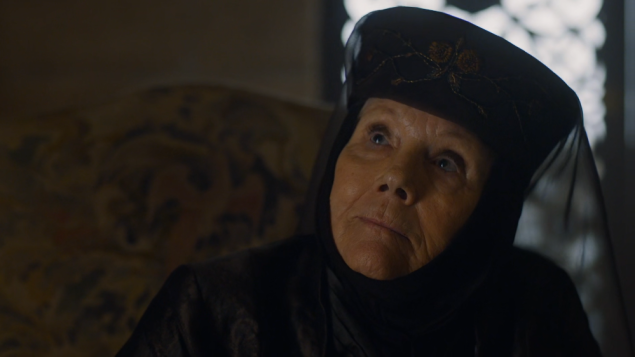 BEST EXIT: OLENNA TYRELL
Sorry Sand Snakes, but your crown was stolen in the closing siege of the episode by one of the show's key players. Rest well, Olenna: all your wars are won. Well, not really. Your house was freaking decimated and your plans for "Fire and Blood" revenge barely made it to "Ember and Needle prick" but by the gods were you entertaining.
"I killed your son, brah. Tell your asshole sister-girlfriend."
You may take her family's keep, kill her grandchildren, and loot the lifetime of fortune she's carefully amassed for the Tyrells, but no one will ever take the last word from Olenna Goddamn Tyrell. RIP.
NEXT WEEK:
Daenerys finally does something more than lounge and meaningfully touch sand, maybe!