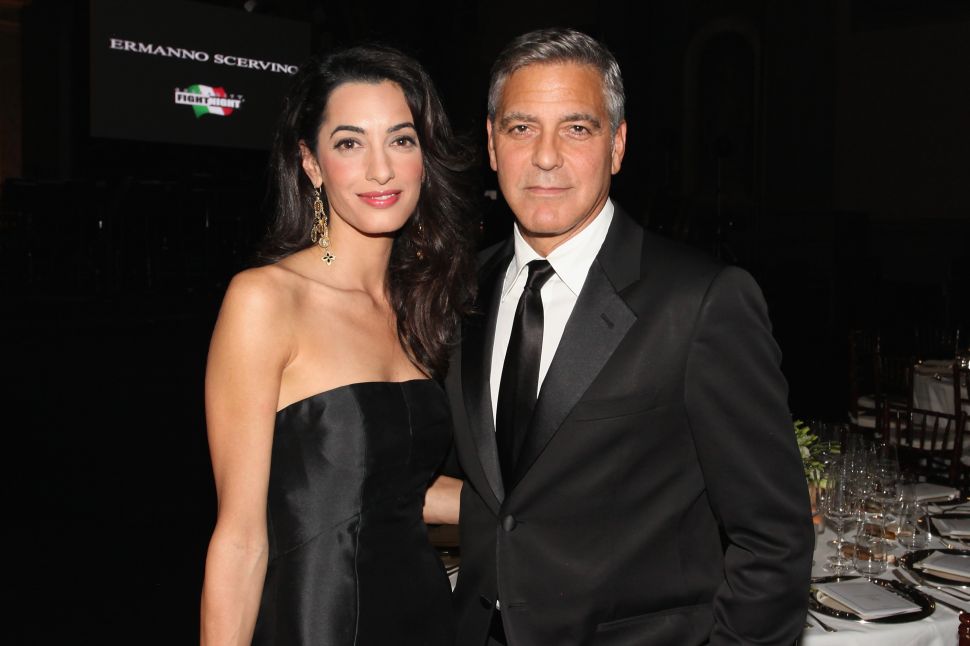 George Clooney isn't known as much of an action star (outside of his turn as Batman, which we've all agreed to ignore), but the media should remember not to mess with this guy. The actor ripped paparazzi recently after photos of his twin babies with wife, Amal, went public. The images were featured on the cover of France's Voici magazine, prompting Clooney to go on the warpath.
"Over the last week photographers from Voici magazine scaled our fence, climbed our tree and illegally took pictures of our infants inside our home," Clooney said in a statement, via THR. "Make no mistake the photographers, the agency and the magazine will be prosecuted to the full extent of the law. The safety of our children demands it."
Voici marketed the photos as the first-ever seen images of Clooney's twins. The blurry pictures reportedly show both he and Amal carrying one of their children in Lake Como, where the family owns a home.
Twins Ella and Alexander were born on June 6 and the Clooney's noted at the time that all were "healthy, happy and doing fine." Clooney, known for his bachelor lifestyle, tied the knot with Amal back in September 2014.
No officials photos of the twins have yet to be released.
Clooney's next project is Suburbicon, which he wrote, directed and produced. The film will be released on November 3.