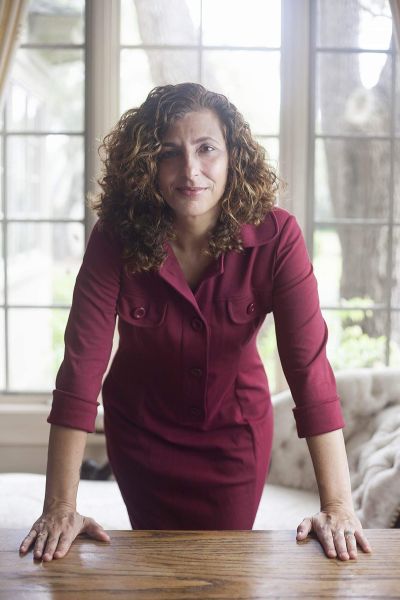 The special election in June 2017 for Georgia's Sixth Congressional District made national headlines. The Democratic establishment poured over $23 million into Democratic candidate Jon Ossoff's campaign to try to flip the traditionally Republican district. Despite making it the most expensive congressional election in history, Ossoff lost by over 3 percent. The huge sum of money and national media attention only provided Ossoff with less than 1,000 votes more than the Democratic candidate who ran in the November 2016 election, who raised no money and barely campaigned at all. Democrats thought the district was competitive because Ossoff was polling favorably and Hillary Clinton lost to Trump by just 1.5 percentage points in the district. The Democratic Party hoped to use Ossoff as an example to show that the key to the party's recovery is focusing on suburban districts that voted for Mitt Romney in 2012 and Hillary Clinton in 2016. Because that strategy failed, the Democratic Party is currently developing several different strategies in addition to trying to figure out where Ossoff's campaign went wrong.
In Georgia's First Congressional District, the former co-chair of Georgia's Bernie Sanders delegation, Lisa Ring, is making the case for running a grassroots, people-focused campaign to try to flip Republican strongholds to Democrats. The district's Republican incumbent, Earl Carter, ran unopposed in 2016 and won by over 20 percentage points in 2014.
Ring has been working as an activist for the past three decades, and she organized the Bryan County Democratic Committee a year and half ago. She also serves as vice chair of the Georgia Rural Democratic Council.
"I want to be the candidate I've been looking for," Ring told the Observer. "I've been involved in progressive politics for over 30 years. I've always been a grassroots organizer and activist, providing the footwork for campaigns and engaging in activism. I never aspired to or imagined myself running for office." She added that former Sen. Paul Wellstone and Sen. Bernie Sanders inspired her to make a difference in politics: "The late Sen. Paul Wellstone taught me that you should stand for what is right, even if it is unpopular. Sen. Sanders taught me that every person has the potential to change the world with the right support. In my district, the conservative incumbent ran unopposed last election. It is time for me to stand up and fight for the people of my district."
Instead of focusing her campaign on courting donors and publicity, Ring intends to run a Bernie Sanders-style campaign by addressing important issues and reaching out to communities that politicians have long ignored.
"I will not be able to match my opponent's millions in corporate money and I will not attempt to do that. Instead, I will outwork him," she said. "I believe the biggest difference in my campaign from others will be that I want to give voters something to vote for not vote against."
Though Republicans have dominated Georgia's First Congressional District over the past few years, Ring believes a Democratic candidate could win if they reached out to marginalized communities. She thinks the key is relying on high voter turnout and policy-based enthusiasm rather than on anti-Trump sentiments.
"I plan to reach out to previously neglected rural and urban communities. I want to reach every portion of the district, listen to people's needs, and tell them personally the work I plan to get done. I am not interested in wooing donors or attending big money fundraisers. Give me work to do or an important cause to support, and I will be there," she continued. "My message resonates with people. They understand the root of problems that affect their daily lives and they understand that our policies must be about investing in the well-being of the people if the problems are to be fixed. They are tired of politicians beholden to large corporations and they are starting to see that we must change the face of politics to make it representative of the people. People are no longer motivated by party loyalty. They've been burned too many times. I think people in the Sixth District were inundated by the campaign. Some people were canvassed continuously, while black voters were largely ignored until the last minute. That type of campaigning is deceptive and ineffectual. I plan to include people of color, as I always have in all that I do. I work very hard to reach out to minority communities, address needs in their communities, and provide solutions for all of us. My campaign weighs heavily on the need for people to be involved in improving their own district."
She stated that the issues impacting her district are similar to those that face the entire county, including economic and racial inequality, a lack of decent paying jobs, inadequate labor rights, and poor educational opportunities.
"Our current representative has voted to strip and limit health care for a majority of his own constituents. We were already greatly impacted by the lack of Medicaid expansion in Georgia and now we are faced with hundreds of thousands of people with no health care resources in our district. I will fight for Medicare for all," said Ring, aligning with one of the most pressing progressive policy stances being fought for on the national front today. National Nurses United and Sen. Bernie Sanders have been pushing Democrats to fully support the policy to provide a policy contrast to Republican-led efforts to repeal Obamacare.
Ring also stressed that environmental issues are crucial to her congressional district, which is located on Georgia's Atlantic Coast. "We must address climate change, protect our land, water and air, and invest in renewable clean energy. But the issue that is unique to my district is addressing the needs of veterans, service members, and their families. We have four military bases and two coast guard stations in my district, and it is home to over 200,000 veterans, service members and family members. I am a military spouse and a military mom, and I see the issues that need to be addressed. Service members should not earn such a low salary that their families require food assistance. They should not retire from service and be unable to find decent paying jobs. Veterans and their families should be able to receive the benefits and care they were promised. This extends to all people. We all have a right to decent pay for our hard work, access to universal healthcare, and access to quality education."
Because Ring is running as a Democrat, she is experiencing the problems that plague the party: As a consequence of the Democratic presidential primary, the party is split between establishment Democrats and progressives.
"Being a delegate and organizing as a Democrat has not been easy, but it has been necessary," she said. "I've tried to keep the end goal in mind in all matters. We have very real problems in our country that cannot be fixed by pandering to big money or engaging in partisan bickering. I am a Democrat, but I have witnessed first-hand the problems within the party. Both at the convention and within my own state party, I and many others were not welcome. It was my own state party that created a wall of Clinton signs in front of me and my fellow delegates in order to shut us out. Yet I refuse to be pushed out. Instead, I choose to stay and make significant changes. I do this because I believe in the American people and because I believe we can fight together against the real opponents of change: big money. It is necessary that we stay strong and fight together or we all lose."