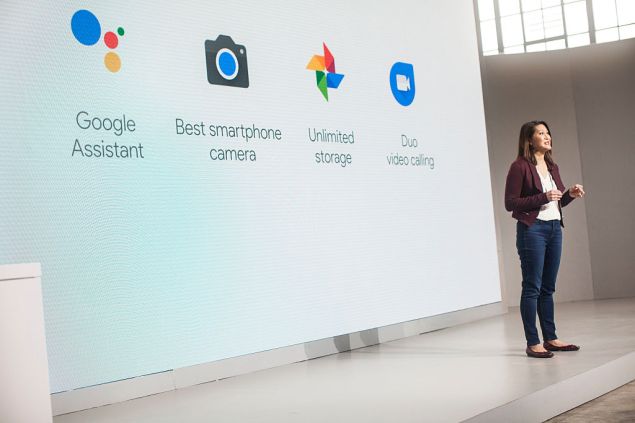 Android users are getting some unexpected assistance from Google.
My Blackberry PRIV has started to reach that decrepit phase that all Android phones are doomed to attain, with long delays when I try to touch different icons, buggy interactions and slow loading. The frustrations only multiply when Android suddenly deploys new functionality users didn't ask for. Google has been rolling out Google Assistant, software built into its flagship Pixel handheld.
<a href="http://observer.com/subscribe?utm_source=article&utm_medium=CTA&utm_content=How%20to%20Turn%20Off%20Google%20Assistant%20on%20Android%20Phones" target="_blank" rel="noopener"><strong><em>SUBSCRIBE TO THE OBSERVER TECH/BUSINESS NEWSLETTER</em></strong></a>
Google Assistant answers questions, spies on you and—who knows?—does the dishes. It doesn't matter. If you're like me, you don't want it. The app is kind of a cousin of Google's messenger, Allo, who's artificially intelligent cartoon making we investigated a little while ago.
I discovered my phone had Google Assistant after some app, probably a podcast player, started being buggy and weird like apps on my device do. I tried to go back to the home screen by touching the home button, but I got no reaction. I must have touched and held it too long out of frustration, because Google Assistant started loading. I did not want Google's assistance. I wanted the app I was using to work.
It's not so helpful when a new app loads when you're trying to do something else entirely.
Google Assistant can be summoned if a user long presses on the home button. We all probably got some message letting us know that after the device updated, but who among us reads those messages when they pop up? We picked up our phone to do something, not to see Mountain View's latest bit of self-promotion.
Each time the Assistant loaded, it asked me to on-board the new product. Each time, I clicked "No, thanks" on my way to getting out and over to whatever app I was actually looking for (many times, it was probably Google Maps—another app with which I have a bit of a fraught relationship).
So, if you've been frustrated by Google Assistant as well, here's how to turn off that frustrating automatic launch:
Open up the Google App,
Touch the hamburger menu in the top left of the screen (looks like this: ≡),
Select "Settings,"
Select "Your Feed" (which is toward the bottom of the options listed),
Touch the switch to the right of "Feed" and toggle it to off.
It's confusing, but this works.
The next phone I buy will probably come from Apple.
(h/t to B9Chris on Android Forums)