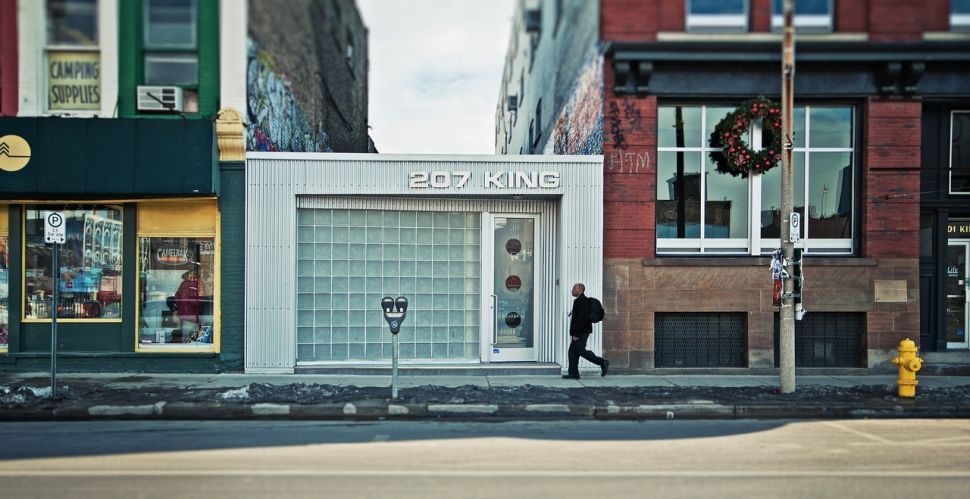 When someone does a search on Google that seems to have some sort of location signals in it (this reporter just did one for "happy hour spots Manhattan"), usually a map shows up at the top of their screen with some places listed along the map's left side. Does this sound familiar?
Yelp argues that results like that are destroying its business. Yelp is the online destination for customer reviews of local businesses, or it was. Yelp is having a harder time getting eyeballs on the site because Google places results from Yelp beneath results linked to its mapping service. The company's share price fell 18 percent after a bad earnings report in May, from $35 per share down to around 28. As of this writing, it is trading at around $30 per share.
Google got hit with the largest fine European antitrust regulators have ever handed down last week—$2.7 billion, as we previously reported. That fine was not directly relevant to local business search, but it did raise a very similar issue: is it fair for Google to favor results from its own digital products over those from other websites that may have been in the game longer?
The European Commission hit Google over its impact on product review sites. When Google detects a person has done a search to buy something, it produces results from its shopping service. A lot of times, it places these at the top of the screen, though sometimes they appear further down and sometimes they even show up off to the right of the text results. Wherever they sit, these results jump out because they come with photos of the products.
This is basically the same complaint that Yelp has made, just in a different industry. That's why The New York Times dove deeply into Yelp's six year fight with the search giant this weekend.
Google's revenue growth has increasingly been driven by ads sold against its own websites. Google became a giant by making it easy to monetize the web with advertising, but it has to share revenue for every ad it distributes on someone else's website, so it's no surprise the company would be tempted to find ways to keep more and more people on its own products.
Here's some highlights from this Silicon Valley cold war:
Google claims that users just want the answer to their question, so Google better serves consumers by displaying its own content on the search results page. That way they don't have to click over to another site to, for example, find the address of the nearest coffee shop. Yelp argues Google has used its monopoly position in search unfairly to advantage other Google-owned businesses where it isn't a monopolist.
A small point that gets lost in this fight somewhat are the websites of the local businesses. This reporter has frequently had to click several layers in to get directly to the actual website of a specific business after searching for it by name. It seems logical that if a local business has a site and a user has clearly searched for it, that really ought to be the first result, but this is seldom the case. On the other hand, the local business doesn't care if people visit their website, as long as they walk through the door.
At the very end of the Times story an analyst makes a stunning observation about the impact of Google's monopoly in the mobile world. Mark Mahaney at RBC Capital has a trend he calls The End of Free Google. He says that Google has successfully managed to fill the top of its search results with paid results that users click on. In other words, it seems to have made Google search a space where companies need to pay to get seen.