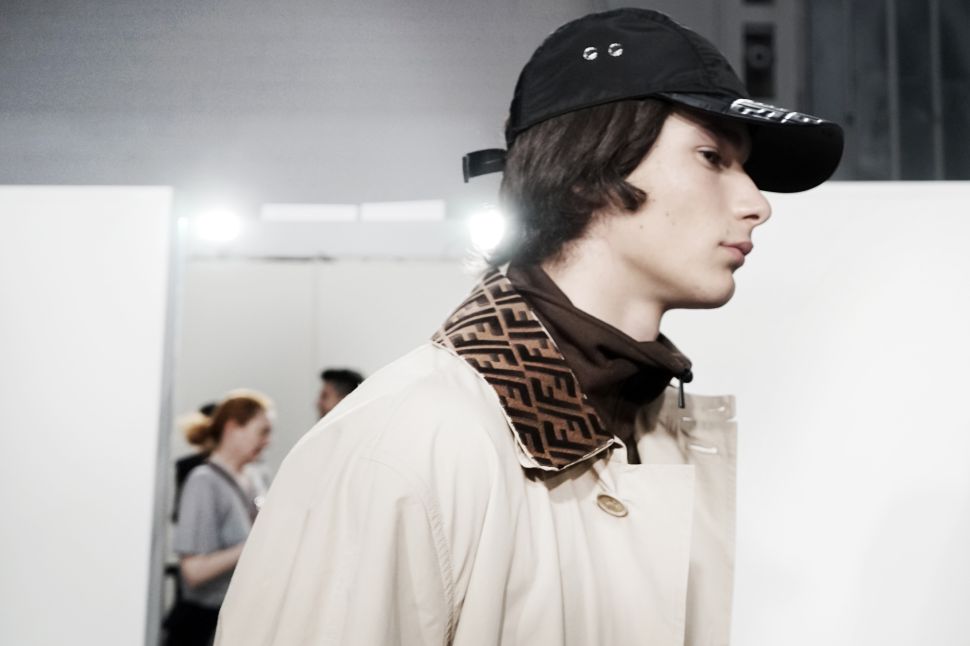 For a touch of Italy in Soho—without any pasta sauce or parmesan—head to Fendi's roomy emporium on Greene Street. The Roman couturier has just opened a new destination, spanning 5,700 feet, loaded with opulent details and packed with racks upon racks of splendor.
In fact, Fendi is no stranger to this Soho block. They previously had not one, but two pop-ups on Greene Street. Now they are setting down more permanent roots, alongside chic neighbors like Dior, Louis Vuitton and Jimmy Choo. It's a fitting neighborhood for the storied brand, which is helmed by both Karl Lagerfeld and Silvia Venturini Fendi, from the HQ in Rome.
While there won't be a K-Pop star with seven million Instagram followers celebrating the opening of this Fendi location, as there will be in Hong Kong, the guys will have ample real estate in this shop. Located on the lower level, the vibe will be stylish bachelor pad, with light grey stucco walls, a low table from De Castelli and two of Ludwig Mies Van Der Rohe's most iconic armchairs. It's the perfectly discreet setting for the latest slogan-splashed collection from Fendi, which takes logomania to a rather colorful and bold destination. As for recreating the branded buzzcut that appeared on the Fendi runway? Well, that's all up to you.
Of course there's a womenswear portion to the boutique, where Fendi's signature gold spike wall has been reinterpreted. Echoing the same concept found in the Paris, Milan and London flagships, these gilded points serve to show off the latest handbag offering. Hopefully that includes the floral festooned carryall that Naomi Watts was photographed carrying earlier this summer.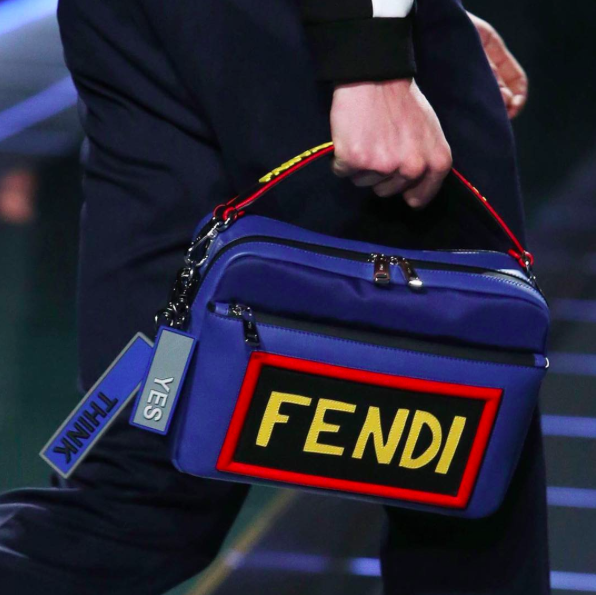 While Instagram fiends will probably find the natural light provided by two skylights to be the biggest asset, couture collectors will be bowled over by the fur table. Yes, there is a specially designed table just for the luxe cold weather necessities, specially designed by Fendi's Fur Atelier. You know what they say, it's never too early to start shopping for winter.