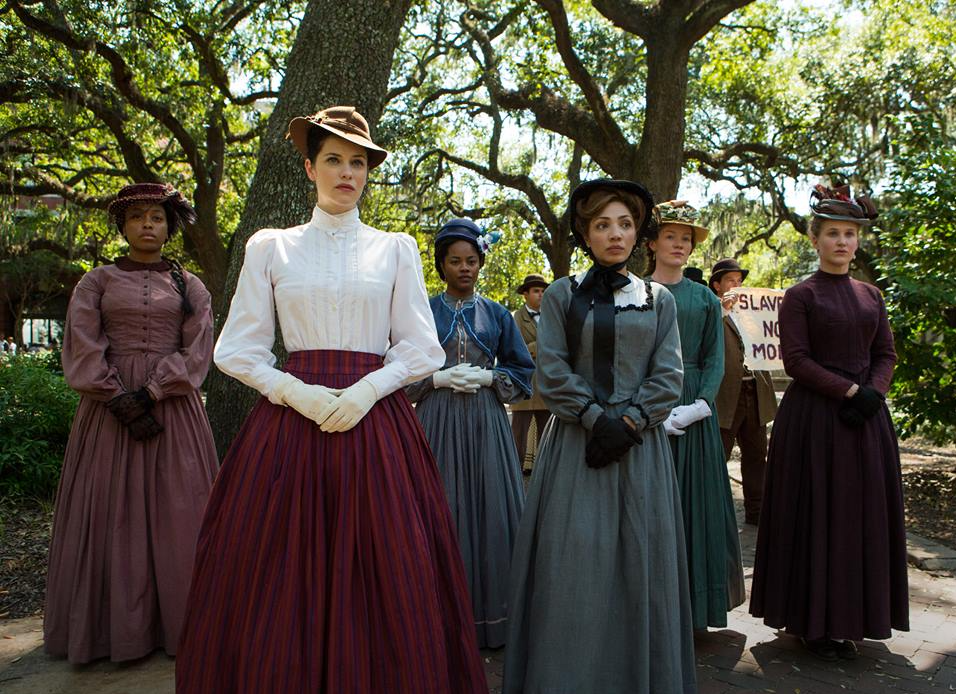 On July 19, HBO announced the network's next project, from the creators of Game of Thrones, David Benioff and D.B. Weiss. It's a new series called Confederate. As The Wrap reported, "Benioff and Weiss will executive produce the series, which exists in a fictional timeline where the South succeeded in seceding from the Union. In this version of the United States—or what's become of it—slavery has remained legal and has continued into the modern era." The concept almost immediately went viral, yielding tremendous criticism on social media for it's tone-deaf attempt to profit off of a racist, confederate white supremacist fantasy.
"I just don't understand how you can look at the End of Slavery as a major branch point in America and think, 'OKAY, BUT WHAT IF,' " tweeted Brandon Taylor, a staff writer at Literary Hub. "I mean, what if White People Had Never Come to America. Where is that HBO drama series?"
Author and New York Times contributor Roxane Gay added, "It is exhausting to think of how many people at @HBO said yes to letting two white men envision modern day slavery. And offensive."
Game of Thrones already has an abhorrent record on racism, having depicted the majority of black actors on the show as slaves. Sophie Turner, who plays Sansa in the series, was criticized earlier this year for using the n-word in a short video released by Joe Jonas. In a June 2017 interview with Rolling Stone, actor Emilia Clarke, who plays Daenerys Targaryen in the series, compared sexism in Hollywood to "dealing with racism."
Instead of producing Confederate, which caters to the nostalgic fantasies of white supremacist groups that continue to wave confederate flags and fight to uphold confederate monuments throughout the country, HBO should pick up the recently canceled series, Underground, from the WGN network. The idea was initially suggested on Twitter, by Entertainment Weekly contributor Rebecca Theodore. Underground's co-creator Misha Green responded to the news that Confederate would be produced by HBO after the Game of Thrones series was complete with "winter is coming."
Underground, produced by singer-songwriter John Legend, follows Harriet Tubman and other American heroes as they fight for freedom and the abolition of slavery. The story is set against the turbulence of the underground railroad a few years before the country broke into Civil War. The show has a 7.8 rating on Internet Movie Database, and in 2016, when it premiered, it broke ratings records for WGN. In May 2017, Underground was abruptly canceled, shortly after the conservative media conglomerate Sinclair Broadcasting acquired the WGN America network. The show's creators have since been working to find a new home for the series, while fans left dangling after several season-two cliffhangers wait in anticipation that they might finally learn the outcome of these characters' fates.