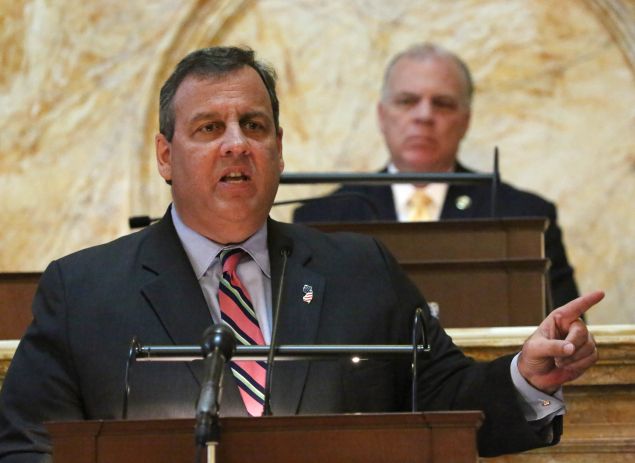 New Jersey's government shutdown lasted only three days. However, it did not need to happen at all and it does not need to happen again.
New Jersey went into a partial shutdown after lawmakers and Gov. Chris Christie failed to agree on a budget before July 1. The sticking point in the state's second-ever government shutdown was a bill that would have given the state more appointees on the board of Horizon Blue Cross Blue Shield and required the state's largest health insurer to spend annually from its $2.4 billion reserve account if New Jersey's banking and insurance commissioner found that surplus to be in excess. The state of Maine also shut down for several days due to failed budget negotiations, primarily involving the state's lodging tax.
Government shutdowns, both at the state and federal level, have become so common that there is little momentum to prevent them from occurring in the first place. However, it doesn't make sense to continue to treat the budget-making process differently from enacting other forms of legislation. When Christie and the New Jersey Legislature fail to agree on other issues, existing laws remain in place. However, when it comes to the state budget, there is no default to status quo.
The lack of a fallback solution is not universal. States such as Rhode Island and Wisconsin have laws in place that provide for automatic continuing appropriations. In essence, they provide that if legislators and the governor are unable to agree on a new budget by the appropriation deadline, the previous year's budget automatically carries over until a new one is passed.
For instance, Rhode Island law provides that, "In an emergency caused by a failure of the General Assembly to pass the annual appropriations bill, the same amounts appropriated in the previous fiscal year shall be available for each department and divisions thereof, subject to monthly or quarterly allotments." Even more states, including California, Illinois and Pennsylvania, have procedures in place that provide for the automatic funding of certain agencies and services.
In addition to avoiding costly government closures, a default budget mechanism takes the pressure off lawmakers to reach a midnight deal. It also encourages the parties to reach a resolution that truly addresses the concerns of both sides. For residents, continuing appropriations reduce uncertainty and confusion regarding the availability of state services.
On the federal level, Sen. Rob Portman (R-Ohio), a former director of the Office of Management and Budget, has repeatedly introduced his End Government Shutdowns Act. Under the proposed legislation, a budget impasse at the end of a funding period would automatically trigger a continuing resolution at current spending rates. Funding would decrease slightly if additional continuing resolutions were needed. Under the End Government Shutdowns Act, a 1 percent reduction would occur after 120 days of a continuing resolution, with further reductions of 1 percent every 90 days.
All legislation requires political give and take. As long as there are two political parties there will always be disagreements about the priorities in the budget. Auto-renewal is one way to be sure these disagreements never hurt anyone.
Donald Scarinci is a managing partner at Lyndhurst, NJ-based law firm Scarinci Hollenbeck. He is also the editor of the Constitutional Law Reporter and Government and Law blogs.