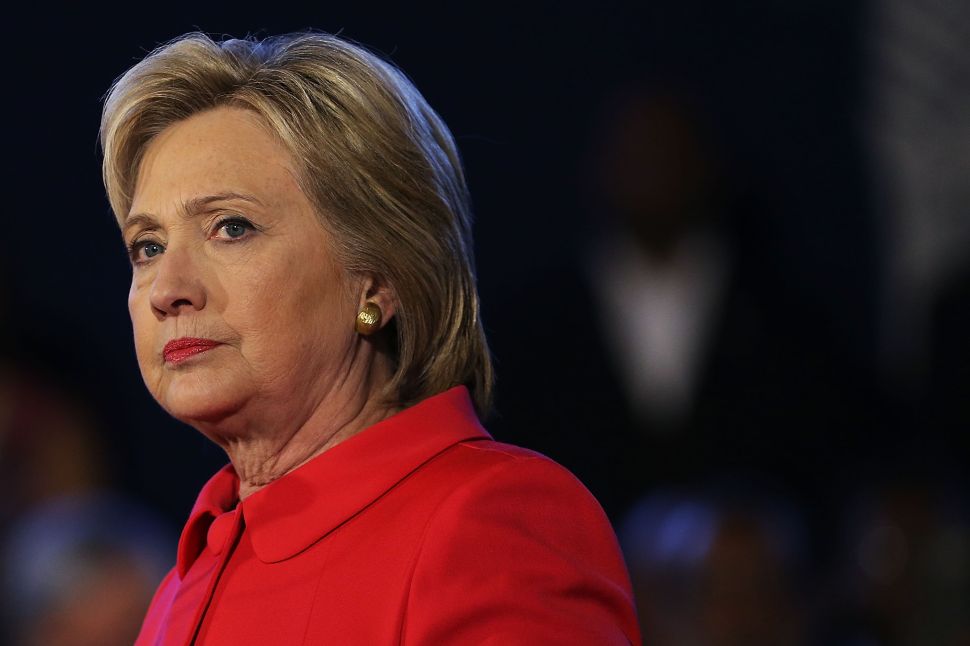 Although Clinton lost the election, she is still trying to run the Democratic Party by other means. The Hill reported on July 8 that Hillary Clinton is planning to campaign and fundraise for Democratic congressional candidates in 2018. The article states that she will use her Super PAC, Onward Together, as a fundraising apparatus. In an interview shortly after launching the PAC in May 2017, she criticized the Democratic National Committee (DNC) and implied it was useless during her presidential campaign. "I mean it was bankrupt. It was on the verge of insolvency. Its data was mediocre to poor, nonexistent, wrong," she said. "I had to inject money into it." Thus, she essentially told her billionaire donors that the DNC was a liability and they should donate to her Super PAC instead.
"She also is looking at the House districts she won in last year's presidential contest against Donald Trump as part of an autopsy of her failed campaign, according to two sources who have spoken to the former secretary of state," Amie Parnes, a co-author of Shattered: Inside Hillary Clinton's Doomed Campaign, wrote for the Hill. Democratic leadership has continued to use Clinton's strategies, even though Democratic candidate Jon Ossoff received a smaller share of the vote than Hillary Clinton did in the same district in Georgia's special congressional election this year. Nationwide, Clinton won wealthy suburbs in record numbers, including 23 congressional districts that are currently held by Republicans. In an op-ed for Politico, Clinton staffer Jesse Ferguson wrote, "Democrats have to solidify the support of Romney-Clinton voters if they have any hope of retaking Congress." The Democratic Congressional Campaign Committee (DCCC) conducted focus groups on Americans who voted for Mitt Romneyy in 2012 and Hillary Clinton in 2016 to incorporate this strategy moving forward. In July 2016, Senate Minority Leader Charles Schumer infamously said, "For every blue collar Democrat we lose in western Pennsylvania, we will pick up two moderate Republicans in the suburbs in Philadelphia, and you can repeat that in Ohio and Illinois and Wisconsin." He was wrong and continuing to rely on this strategy ensures that the Democratic Party will remain in the minority indefinitely.
The Hill stated that Republicans welcome Hillary Clinton's involvement in the 2018 midterm elections. Her reputation for scandals, corruption and poor leadership provide them with even more political ammunition than House Minority Leader Nancy Pelosi's unpopularity. Clinton intervening in congressional races by actively campaigning for candidates will feed into Republicans' messaging that the Democratic Party is the party of the Clintons.
Targeting wealthy suburbs aligns with the will of the Democratic Party's wealthiest donors—Hillary Clinton's closest allies. This strategy moves the party away from necessary reforms and ensures that it will remain shaped by the former first family's image. Establishment Democrats would rather shift to the center and court elites at lavish fundraisers than enact meaningful policies. All the while, working class, middle class and low income voters are increasingly disenfranchised from the party they view as beholden to corporations and the wealthy.