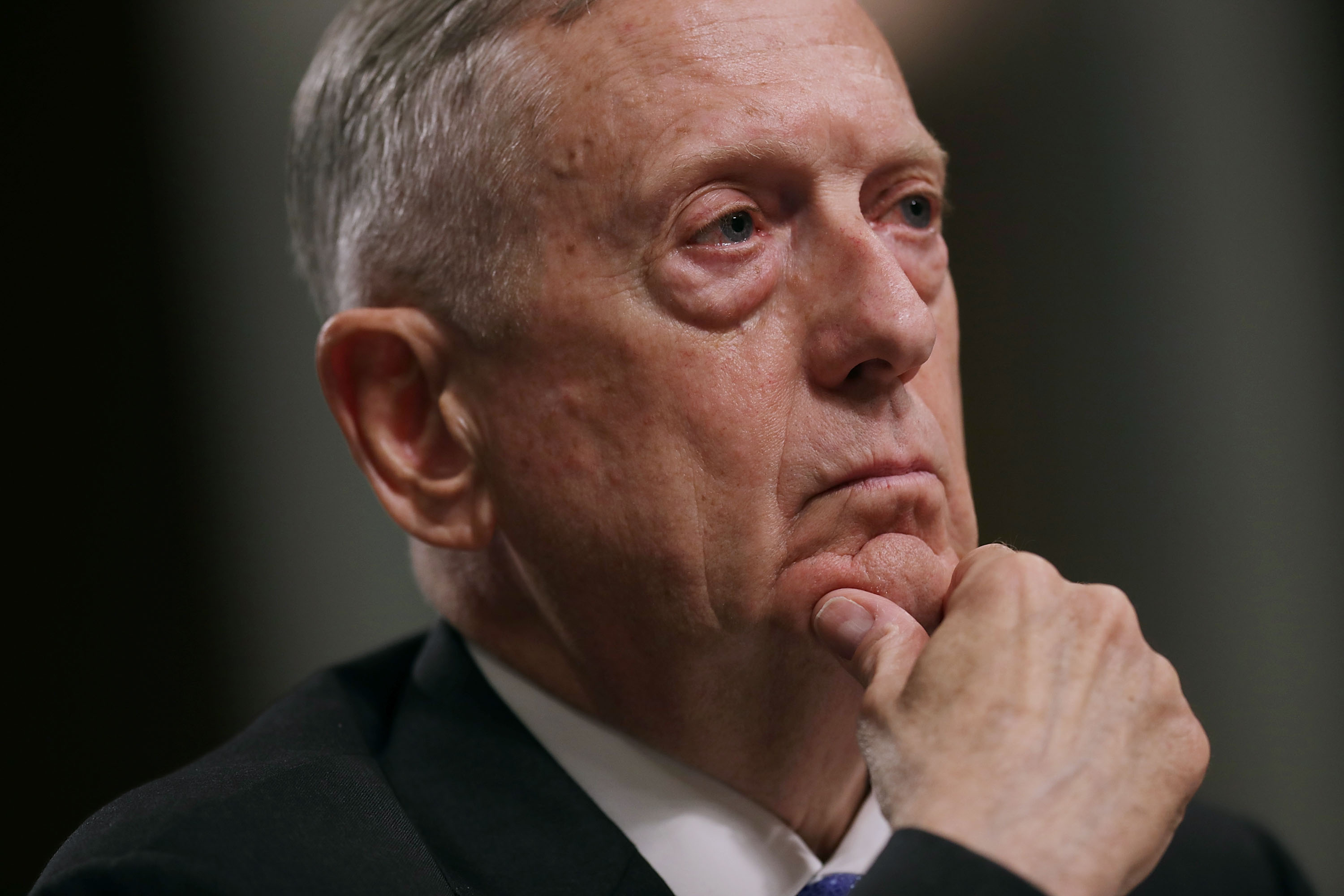 How did a 17-year-old kid score the interview that every news anchor and reporter in the country was fighting for? He called. And then what did he do when against all odds he found himself on the phone with Secretary of Defense James Mattis? He absolutely crushed it. High school student and writer for The Islander, Teddy Fischer's interview made news around the world—including some from some envious, sour-grapes reporters (Vox: "Defense Secretary Mattis avoids the press. But he found time for a high school newspaper"), which made me want to reach out and interview him. There's not a lot to be hopeful about in today's politics or political journalism, but this stand out kid, whose intrepid research got him connected to one of the most important and powerful people on earth, might be a little green sprout. His interview with General Mattis is worth reading, and hopefully his answers below will inspire some new young journalists to get out there and try to do the job better than many of the so-called pros out there.
Walk us through your decision to reach out to General Mattis and how you were able to get his contact information. How quickly was it between seeing that phone number and deciding to give it a try? Also tell us what you said on your original message to him.
I got his contact information through a redacted picture taken by the Washington Post for an article about Keith Schiller, one of Trump's body guards. In the article the picture shows Trump and the guard walking on the White House lawn and under Schiller's arm is a bunch of papers and a sticky note with Jim Mattis and a phone number scrawled in sharpie. I got the number after finding a follow up article by the Post which talked about Mattis's number being accidentally exposed when someone linked an unedited picture in the comment section. I didn't really think about calling and texting, it just kind of happened. I called the number to see if it was him maybe 15 minutes after I got it, and when the call went to his voicemail I hung up and then sent him a text message asking for the interview. I did this after telling a friend in journalism that I had obtained the number. I texted him the 18th of May and he called me back on the 22nd. I didn't think about the fallout or what would happen if Mattis called back.
Have you always had this habit of reaching out, despite the odds? I must say it's a good habit. My first job that led to me becoming a writer came from an interview I did for my college newspaper. In fact my whole life has been shaped by reaching out to various email addresses and people to take a chance that they might respond and teach me something. Where did you learn to do this? Was it your parents? A teacher? Was this your first try on something like this?
I've never really attempted something like this, I just told myself that reaching out couldn't hurt. I don't think anyone has really taught me that I should reach out to people asking for answers.
What was going through your mind as you talked to the Secretary of Defense? Did you feel like you were prepared? Did you have any help or were you doing it on the fly? Try to give us a sense of what the experience was like.
To me it was almost an outer body experience. I knew that I was going to successfully conduct the interview, because I was prepared with questions I worked on with Jane, and because I'm very interested in foreign policy. One thing I wasn't prepared for was Mattis's willingness to talk. I had to come up with many questions on the spot because we had only prepared questions for maybe 10-15 minutes, instead Mattis was on the phone with me for 45. He was incredibly respectful and gave thoughtful, revealing answers to every question. He was caring, and occasionally addressed me by name. Mattis was very polite and intelligent.
Were you surprised by the response of the world? Tell us how much traffic your story drove to The Islander's website.
I was surprised it would gain this much traction, the website has seen more than a hundred thousand people view our articles.
This is a strange time for journalism—one where a student like you can break national news, but also a troll on the internet can break national fake news. What do you think about the state of the media world right now? Is what you're learning in class right now shaping that?
We've learned that as a journalist you have to maintain absolute integrity to avoid being labeled as fake and untrustworthy. We know that we have to accurately transcribe interviews and make sure that our facts are completely straight to be taken seriously. The news has more weight than it does before because it can be distributed across the Internet, at the same time the Internet has given satire and fake news sites to grow and produce and share content. This can mislead citizens and it is a serious problem, but they can't necessarily be blocked because that would infringe upon our rights including the protection of speech. As journalists we must condemn and distance ourselves from outlets with political agendas that purposely release news designed to misinform and generate falsehoods concerning political figures. Additionally many believe that journalism has lost its investigative side, producing content that people want to see to stay relevant like celebrity news. Many consider journalism a dying industry because papers are no longer able to generate revenue and online publications often satisfy their readers by posting content that concerns celebrities and people who really don't matter.
Tell us a little bit about the media diet you personally practice. Where do you get your news? Who do you follow? That sort of thing. Do you feel like your habits are similar to your peers? Why or why not?
I usually just read headlines compiled by Google news, but occasionally I will read articles from most major news outlets regardless of their political affiliations. I follow the most recognizable organizations on Facebook including the New York Times, MSNBC, The Washington Post, Politico, etc. I'm much more invested in politics than many of my peers, except those in journalism, many of my friends don't care for the news.
You're going to be a junior in high school this year. What are your career ambitions? What is next for you?
I'm not sure yet. I'm considering many different fields, journalism might be one of them. I know that I have plenty of time to decide. I'm just going to focus on school, taking the SAT, and cartooning for my paper next.
He's also put together this list of 15 books that you've probably never heard of that will alter your worldview, help you excel at your career and teach you how to live a better life.

Also by Ryan Holiday:
I Helped Create the Milo Trolling Playbook. You Should Stop Playing Right Into It.
These Books Explain the Media Nightmare We Are Supposedly Living In
It's Time for the Media to Do Something About Its Shameful HelpAReporterOut Problem
How the Online 'Diversity Police' Defeat Themselves, and Leave Us All Much Worse Off
We Are Living in a Post-Shame World—And That's Not a Good Thing
We Don't Have a Fake News Problem—We Are the Fake News Problem
Want to Really Make America Great Again? Stop Reading the News.
Exclusive Interview: How This Right-Wing 'Troll' Reaches 100M People a Month
The Real Reason We Need to Stop Trying to Protect Everyone's Feelings