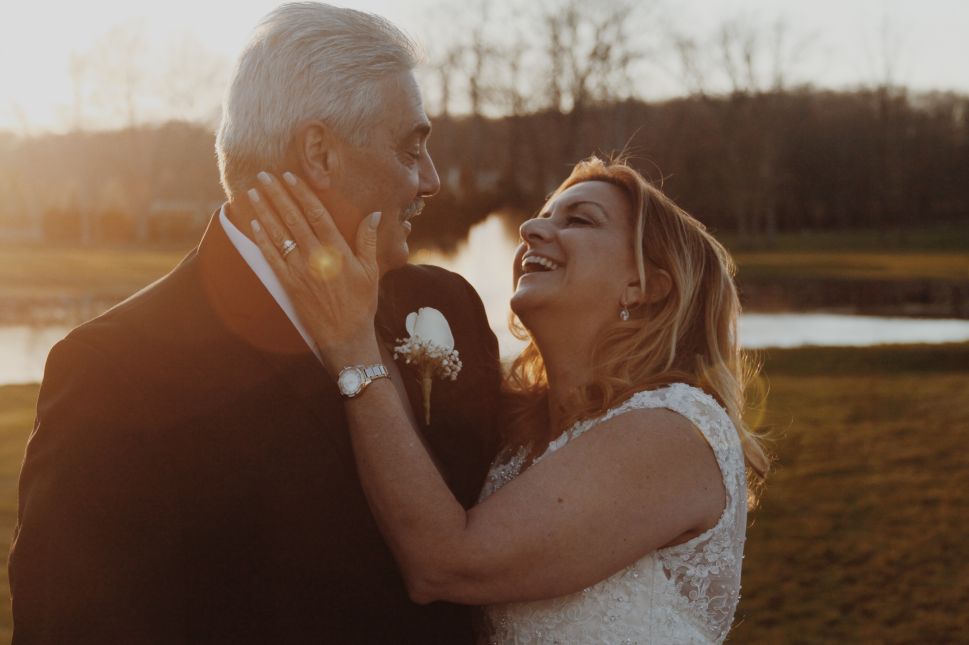 Whoever said life is all downhill after your 50th birthday didn't know what they are talking about. Sure, there are the many physical changes that happen throughout life: weight gain or loss, hair loss or going gray, wrinkles appear, muscle loss, hearing loss and energy levels diminish.
We can't control everything in life, but the beginning of the end of your life doesn't start once you pass 50—even though you may feel that way. It all depends on your outlook and how well you take care of yourself. Even if you've neglected your health over the years, there is still time take control of it.
Common health conditions after age 50
There are a number of medical concerns that are more common in people over the age of 50. But these same conditions can also happen in people under the age of 50. These are the most prevalent:
Cancer, particularly breast, prostate, colorectal and skin
Chronic pain, particularly arthritis, bursitis, back pain
Depression
Digestive issues
Erectile dysfunction
Heart disease
High blood pressure
High cholesterol and triglycerides
Osteoporosis
No one can predict their future, but when you do certain things to protect your health, you realize you have a say in your health.
Start with routine health care
One way to care for yourself is by getting routine health care in your 50s. The goal of this is to develop and maintain the doctor-patient relationship, encourage a healthy lifestyle, screen for disease, assess medical problems and update immunizations. In general, routine health care for people 50 and older include the following:
Annual physical exam including height, weight, BMI calculation, blood tests, urinalysis and mental health screening
Dental exams and cleanings every 6 months
Comprehensive eye exams at least every two years and every year if you wear prescription glasses or have diabetes
Blood pressure screening at least once a year
Cholesterol screening every five years or as recommended
Diabetes screening as recommended
Skin exam to determine skin cancer risk every year or as recommended
Colorectal cancer screening beginning at age 50 or earlier if at increased risk
Immunizations as recommended
Annual screening tests for women including annual clinical breast exam, mammogram, pelvic exam, pap test, HPV test, and bone density test
Annual screening tests for men including testicular exam and prostate cancer screening as recommended
Focus on living a healthy lifestyle
This is where the real fun begins. Don't worry if you haven't led the healthiest lifestyle in the past. Now is the time to treat yourself like a prized racehorse. There are numerous ways to accomplish this but here are some ways to make it happen. The more you can do, the healthier you can be in the best half of your life. Here's how to get started:
Eat healthy. This means a lot of fruits, veggies, lean meat, nuts, seeds, low-fat dairy and whole grains—you know the drill. You have to feed yourself the best in order to be your best.
Stay physically active. Get at least 30 minutes of exercise on most days of the week. Walk, jog, swim, play tennis, bicycle, or do whatever you enjoy—just do it.
Maintain a healthy weight. As we age, our metabolism slows down. After the age of 50, our body has a tenacious tendency to want to replace lean muscle mass with fat. Fat mass burns fewer calories than muscle, making the cycle of losing weight harder to do. But, don't give up—it can be done by following a healthy diet and adopting a regular, consistent exercise routine.
Do not smoke or use tobacco products. Quitting smoking is the single best thing you can do to improve your health.
Get enough sleep. You may have discovered your sleep habits have changed with age. If you are experiencing too little sleep, talk to your doctor. Insufficient sleep can increase your risk for certain health problems.
Reduce stress. Chronic stress takes a toll on our body and health. Take steps to reduce stress in your life and talk to your health care provider if you are feeling overwhelmed or think you may be suffering from anxiety or depression.
Drink alcohol only in moderation. Moderation is defined as no more than one drink per day for women and two for men—if at all.
Dr. Samadi is a board-certified urologic oncologist trained in open and traditional and laparoscopic surgery and is an expert in robotic prostate surgery. He is chairman of urology, chief of robotic surgery at Lenox Hill Hospital and professor of urology at Hofstra North Shore-LIJ School of Medicine. He is a medical correspondent for the Fox News Channel's Medical A-Team Learn more at roboticoncology.com. Visit Dr. Samadi's blog at SamadiMD.com. Follow Dr. Samadi on Twitter, Instagram, Pintrest and Facebook.