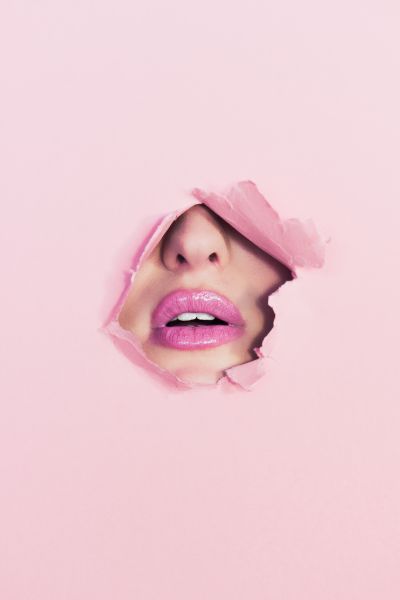 If you couldn't afford a Dita Von Teese gig, you could go and see Abby, the discount version of her at the gentlemen's club I used to work at. She was a combination of Betty Boop and Dita. (She hung out with the Paris Hilton lookalike, which made for an interesting duo, but that doesn't really have much to do with this story at all.)
Abby was beautiful. Yet she was also one of those questionable girls that became more attractive, or less attractive depending on her day and mood. She was never one thing, which all my instincts told me was untrustworthy. Originally she just rubbed me the wrong way. I would avoid her in the locker room, with no intention of ever talking to her. My first impression should have been a warning sign.  She was always weird and disconnected somehow, but I can say that because I'm weird myself.
I found out we had the same pilates instructor. She couldn't be that bad, my pilates teacher was selective in who she worked with. Abby and I struck up a slightly stilted friendship. It was nice to know someone outside of the club. Abby was creative and intelligent and we were both searching for vastly different things. Even sharing our dreams never actually bonded us deeply, though. Her modus operandi at work was different from mine. She came off as an extremely well educated woman, which she was, randomly reciting Shakespeare to customers-which was hit or miss. We would both make money, I chose the route of dumbing it down for profit. It was a strip club, not a dating service for me. She would turn to emotionally unavailable married men for the thrill of the drama.
It's easier to be a friend than an enemy. When I came to find out some of Abby's beliefs, I found no point in trying to argue or change them, even when some of them deeply offended me.
"I don't believe that someone can have a drinking problem or an addiction." She told me, a sober ex-addict.   "How can wine cause such bad side effects? When I drink it's as if Marilyn Monroe inhabits my body. Why is that a bad thing?" Was she fucking with me and trying to get a rise? I began to distance myself because of the very clear gap in empathy and everything else between us —this was not friendship.
The problems came when I bumped into Michael, a former fling/foe/friend I just could never get out of my head. Subconsciously I had really strong feelings for him, but I wouldn't dare have acted on them while married, which I was when all this happened. So I shouldn't have cared, right? Life is never that simple, people. Like an idiot I invited Michael to the club one night and saw Abby—who knew how I felt about him, zone in when she thought I was out of ear shot.
"She's hot but I think she's crazy." Michael told me about their subsequent one night encounter.
"Did you sleep with her?" I asked.
"No." he said, and by the way he said it and shifted his eyes I knew he was lying, but I was married at the time so couldn't press the issue.
I reminded Abby of how much I had liked Michael in the past, and how I never had a chance to see if things could've worked out between us. "His house is dope. He's got a lot of money right?" she asked, her eyes widening as if she had a possible winning lottery ticket. It seemed like finally, her odd friendship with me was paying dividends, undoubtedly as all her other friendships have done in her life. Yes Michael had a dope house and residuals coming in from a daytime television show he did many years ago. She and I were both fans of it growing up. "You have a husband so you don't really have to do anything like work."
"Well that depends on what kind of situation you choose to be in." I fired back, keeping my mouth shut about mine. I refused to become a real housewife.
When I left my ex there were some people I told, and some I did not. I'm not sure why I shared the news with Abby. Her response was inconsiderate and baffled me.
"Sorry that sucks! I thought your marriage was a sham anyway." she texted me back. Again, not worth trying to explain or argue.
It had been a few months since Michael and I had spoken and he had changed his number. I texted Abby who responded in a friendly way so I continued, wondering if she had seen him at all.
"Have you talked to Michael lately?" I asked.
"We're together now." she responded and my stomach dropped. She had buttered me up to bring me down hard. That's how Abby worked. "We both really care about you and want you to be happy."
"You know I have feelings for him."
"I thought you were making it up for your articles."
"Well played," I typed back furiously. "I see how it is, bro's before hos."
"Don't be mad. Michael and I love you. We want to take you out for dinner. You really should be happy for me! Text me when you're not mad. I love you!"
I wrote something very nasty back.
Michael's side of the story was completely different. It wasn't serious. He wanted to get laid and he didn't care and that was that.
"Call her your ex friend of an ex." one girl who still worked with Abby suggested.
"I'm moving on," I said. "I called her a fucking cunt."
"Want me to put coke in her locker and tell a manager?" the girl asked.
"No. What goes around comes around." Then I cried more than I possibly would've cared to or wanted to admit and upped my antidepressant dosage.
One night at the club two weeks later, as Abby reached down to adjust the strap of her lucite heel, a seemingly easy move, she popped her hip out of place. She was carried off to Mt Sinai on a stretcher, still clad in her spandex dress.
After receiving lots of humorous calls and texts about this, I felt bad for Abby. I would never wish anyone physical pain. Her dislocated joint would be better in a matter of weeks. My hurt feelings don't quite have a precise recovery timeline.