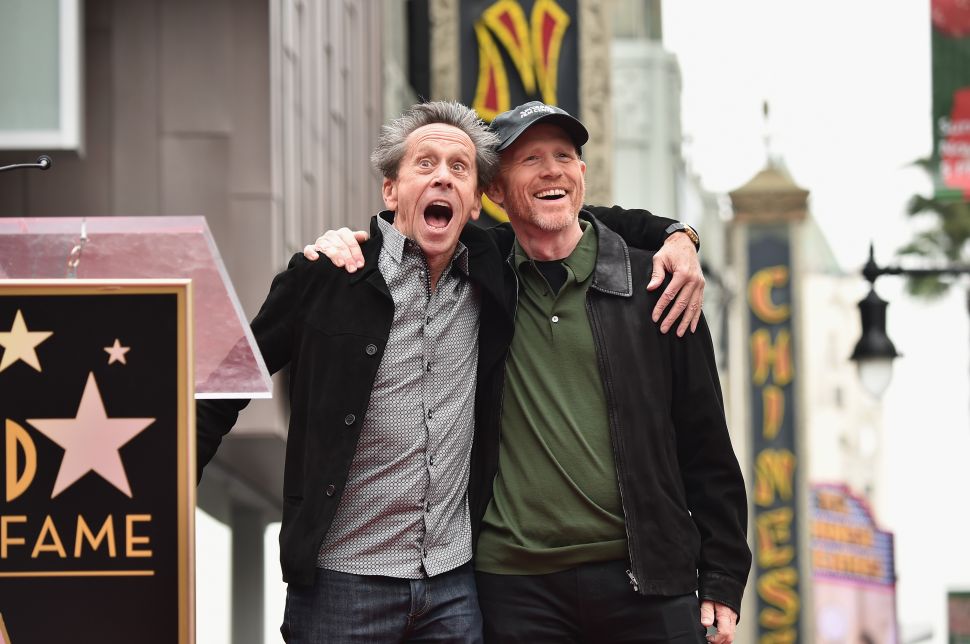 Early Wednesday morning, Brian Grazer and Ron Howard's Imagine Entertainment announced a $100 million television co-financing pact with TVB Venture, which works under Hong Kong-based Television Broadcasts Ltd. (TVB), THR reported. The deal further merges domestic and foreign productions following the collaboration between Sky Atlantic, HBO and Canal+ on The Young Pope.
The financing will be put toward "the development and production of television products," according to THR. That won't be too alien of a pursuit as Imagine already boasts quality performers such as FOX's Empire, Nat Geo's Genius and Netflix's Arrested Development revival.
Per THR, the deal provides TVB Venture with broadcast and distribution rights in China, including Hong Kong, Macao and Taiwan. The Chinese market has become increasingly more integral to Hollywood box office totals which has spurred such companies as Dalian Wanda Group to lessen its foreign cinematic investments as the Chinese government attempts to keep capital within its own borders. This new prioritization of small screen viewership could possibly be a result of the changing tide.
CMC Holdings, which invests in TVB's largest shareholder Young Lion, oversaw the deal, according to THR. The partnership marks yet another domino to fall in Imagine's continued expansion efforts. Variety first reported back in early 2016 that Imagine received a significant $100 million investment from technology, media and telecommunications (TMT) focused merchant bank The Raine Group.
"TVB is a proven leader in the television industry with broad capabilities in broadcasting, production and distribution," Grazer told the outlet. "We are honored to have the opportunity to partner with them and are excited about the opportunities this agreement provides for Imagine to invest in our own production and development while also retaining the rights to our IP."
Howard added: "Together with TVB, we look forward to bringing more viewers around the world the unique, groundbreaking programs and content we feel so passionately about creating."
Imagine Television president Francie Calfo echoed their sentiments, saying: "I'm incredibly excited by this partnership with TVB, which gives us a wide-ranging, global opportunity to expand the Imagine Television brand. This relationship provides us with a deep well of resources to do what we love most — to find, nurture and platform unique and gifted voices in television. This is a groundbreaking partnership, and TVB is the perfect international partner."
TVB chairman Charles Chan was also excited about the deal.
"We could not have hoped for a more perfect collaboration than with Imagine Entertainment, a company that is at the forefront of TV programming," Chain said. "It will provide us with a new opportunity for cooperation with a leading film and TV production company in the U.S. With our strong distribution network, we can help bring TV programs produced under the joint venture to the vast markets in Greater China."
The deal gives Imagine more control over the development, production and distribution of its own properties while also expanding their sphere of influence to more global markets. TVB, meanwhile, gains access to an established content production company that can effectively leverage its distribution resources. Taking an even bigger step back, it also marks the continued integration of international content. A greater number of platforms for a greater variety of creators means more eyeballs tuning in around the world.
At first glance, it's a win-win for everyone involved.