Dr. Mike, Instagram's very own version of McDreamy, is now taking appointments online. The good doctor has started a YouTube channel where he hopes to dispense advice to his two million followers. That tickle in your throat? It needs to be looked at over FaceTime by a true professional. After all, it's sure to be far more comforting than WebMD.
If you were worried the good doc isn't exactly certified, never fear. He's currently finishing up his last week of residency. What better way to celebrate than by taking his social media stardom viral on another platform?
For the new YouTube series, Dr. Mike is taking questions from his devoted followers. Simply hashtag your very serious question that definitely isn't your best pick up line with #AskDoctorMike. It's just like Googling your symptoms, only hopefully by the end you won't be convinced you're dying. There are only 46 submissions so far, so he's certain to see yours.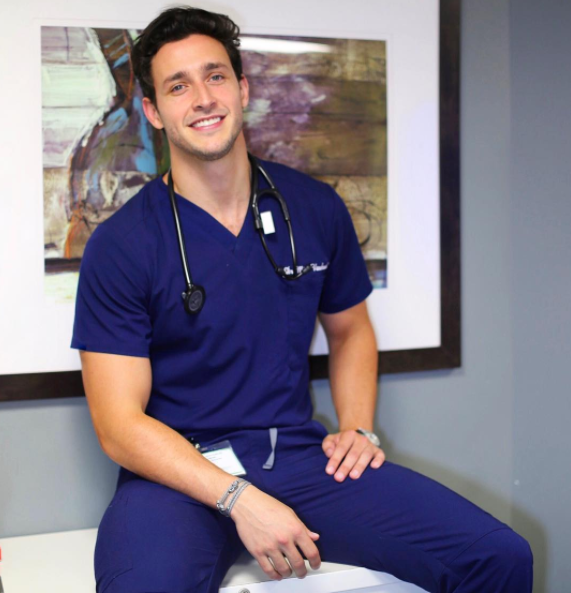 Unfortunately, it's less than likely an online diagnosis will lead to a relationship. He's been dating Fox News reporter Jennifer Lahmers since the beginning of the year. Before Lahmers, he was seeing the former Miss Universe Pia Wurtzbach.
This isn't the first time Dr. Mike has taken his skills online. He promoted free breast exams last August and took uptown appointments earlier that year.