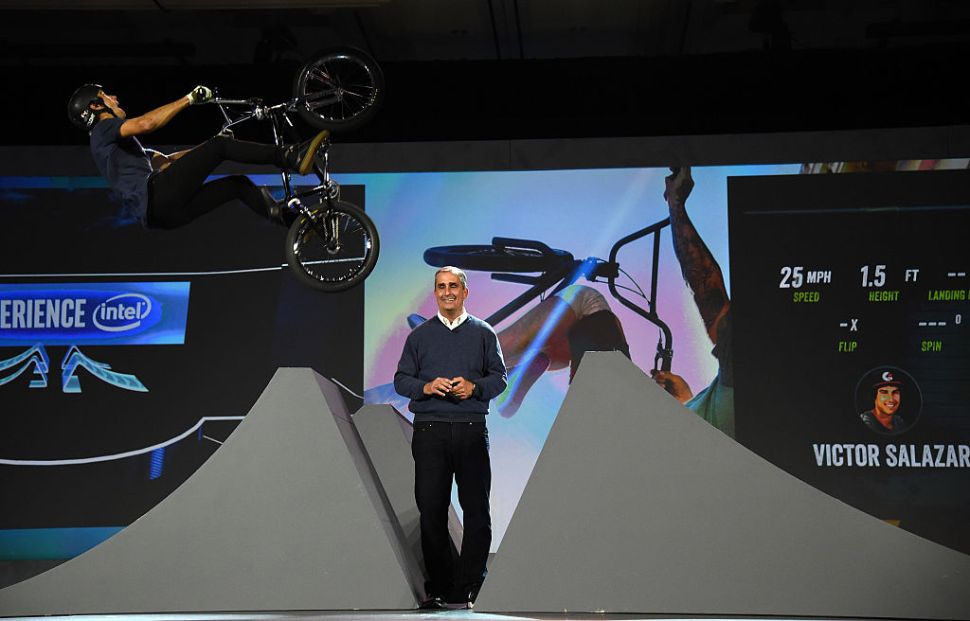 Launching a reality television show was not enough for Intel to win a place in the hearts of American inventors.
Intel entered the maker world with a lot of fanfare. In 2013, it released the Galileo, a low-cost board that let inventors build gadgets that needed a brain of some kind. It followed that in 2015 with a chip called the Curie, designed to help inventors build wearables. A few months later, it put the Curie onto another board called the Arduino 101. It wasn't as powerful as the Galileo, but it was cheaper and had some sensors built in that maker types liked.
It jumped a bicyclist over CEO Brian Krzanich's head and ran models across the stage as he promoted the Curie at the 2016 Consumer Electronics Show, but that wasn't enough. Intel partnered with TBS to create a giant advertisement masquerading as a TV show for its products. America's Greatest Makers challenged teams to build an intriguing wearable using the Curie, competing for a million-dollar prize. The show ran for eight episodes in the spring of 2016. It started recruiting for season two shortly after it ended, but the second season seems to have been quietly cancelled.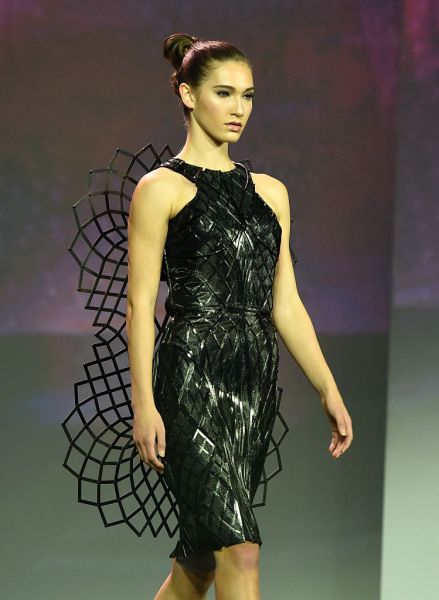 Right now, the Arduino 101 is available for about about $30 on Amazon, while the Galileo runs a little over $60. Look for those prices to drop, though, as the company plans to discontinue production.
It didn't even really announce the discontinuation of the Galileo. Its end could have easily been missed if Hackaday hadn't found a PDF buried on Intel's website, which it posted in June. Then last Tuesday Intel posted on a message board that the Curie and the Arduino 101 would also cease production. All of its DIY boards and chips will be discontinued by the end of the year.
In with a TV show, but out without even a blog post.
"Intel remains an enthusiastic supporter of the maker community and maker mindset," William Moss, an Intel spokesperson, wrote the Observer in an email. "We will continue to support tomorrow's makers through education and community outreach programs such as Maker Share."
The one and only season of America's Greatest Makers ended with a smart toothbrush crowned as America's greatest creation. We wondered if it was maybe the same smart toothbrush we teased a while back, but it's not. In fact, it was less than two weeks after GUM announced its smart toothbrush that the gamified toothbrush, Grush, was revealed as the show's winner.
That culminating moment can be viewed here:
The show builds up the faux drama by showing each judge casting their vote on the tablet, one by one, which then activates a sort of computer thing in the floor. All the contestants watch while the computer beeps and chirps. By my count, it took 23 seconds for the floor-computer to tabulate five votes.
Maker types have met the product discontinuations with a collective shrug.
Corey Fleischer of the Baltimore makerspace Foundery wrote the Observer in an email that he'd used Arduino 101's in the past, but didn't expect their end to hurt the community. He wrote. "There are so many alternative makers of Arduino-based boards that I don't think anyone will have a problem finding what they want. If it sells, someone will make them and sell them."
Fleisher "did not see a real difference in capabilities or cost when Intel jumped into the ring, so I don't think there will be a noticeable difference when they tap out," he added.
Matt Garfield, who runs the electronics department at another makerspace, Philadelphia's Nextfab, wrote the Observer in an email that companies that got into the maker movement early (including Adafruit and SparkFun) won familiarity with technically creative people that Intel couldn't shake. "As a global corporation, Intel had the advantage of marketing dollars to make a big splash, but the first-mover advantage of the little guys has proven to be more important in this domain," he wrote.
On Hacakaday, a commenter named Brian Benchoff faulted Intel for bad documentation that made its equipment especially hard to work with. When Galileo's discontinuation came up on Reddit, users of the site seemed to largely agree that Raspberry Pi had always been a better option for the price. The Raspberry Pi is another low-cost, open source computer board that has long been a favorite of hardware hackers.
This spring, the venture capital data trackers at CB Insights ran a tournament to decide which of dozens of recent inventions have been the most innovative. It came down to the Tesla versus the Raspberry Pi. The Raspberry Pi won.
It appears that Intel was never really in the running.