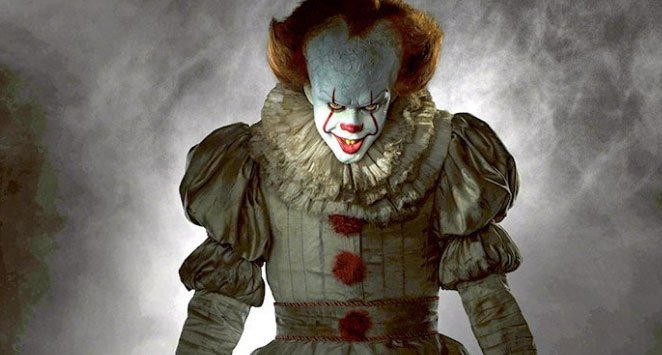 Warner Bros. and New Line Cinema just dropped a brand new terrifying trailer for It and did we mention that it's terrifying? If you'll remember, the first pants-soiling look at the Stephen King adaptation obliterated records by racking up nearly 200 million views in its first 24 hours, according to SyFy Wire. While we don't expect quite the same traction for this second load of footage, it's clear that It's impressive marketing campaign is striking a chord.
This begs an interesting question: can It out-buzz Stranger Things as the Halloween season's dominant offering?
Normally, we would never debate an unconnected television show and movie, but since Hollywood studios are running scared of Stranger Things season two, it has become a fair question. The Andres Muschietti-directed movie is the first installment of a planned two-picture adaptation of King's iconic work which follows its main characters as children and adults. The younger iteration is being moved from its original 1950s setting and plopped into the Stranger Things-set 80s. Beyond that, both projects will revolve around a group of kids joining together to do battle with an otherworldly evil, so the comparisons are pretty obvious.
But which will generate more buzz?
Stranger Things earned the honor of being the Super Bowl's most talked about spot on social media, per Fortune. Though Netflix does not release its viewership data, it's widely assumed that the show is one of the service's most-watched original series. The second season will have little competition for eyeballs outside of Jigsaw when it becomes available and has the whole nostalgia factor going for it.
It, meanwhile, is a King classic that appeals to both older audiences who read the book (or are at least aware of it) and younger audiences looking for a well-designed thrill. As we noted last week, the horror genre is one of the most consistent performers at the box office and It is building hype effectively. People seriously do not like clowns, which the movie will use to its advantage. If it plays anywhere near The Conjuring ($41.8 million opening, per IMDB) than we're looking at some serious grosses.
Let's check back in a few months, shall we?
It opens in theaters on September 8 and the second season of Stranger Things will become available on October 27.