It took longer than expected, but Jared Leto scored an impressive sale in Hollywood Hills.
The Oscar-winning actor and musician finally found a buyer for his four-bedroom, three-bathroom home in Cahuenga Pass, and the new owner paid $2.05 million for the home—that's $51,000 more than the  $2 million listing price.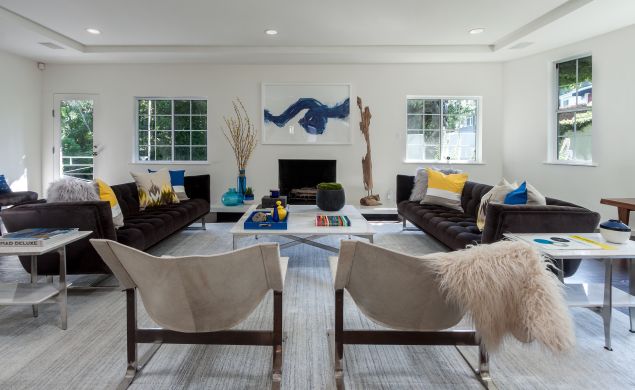 Leto originally put the midcentury home, which is on a .29-acre property, up for grabs in 2016, before taking it off the market and then trying again in March, with no change in the sales price. Evidently, waiting it out was definitely worth it when it came to parting ways with the two-story abode. Perhaps actually furnishing it helped snag an interested party.
The Suicide Squad star bought the 4,021-square-foot Los Angeles pad over a decade ago, in March 2006, but he's moved on to a rather unique new residence—in 2014, he purchased a warehouse-like eight-bedroom, 12-bathroom complex in Laurel Canyon for $5 million; it's known as the Lookout Mountain Laboratory.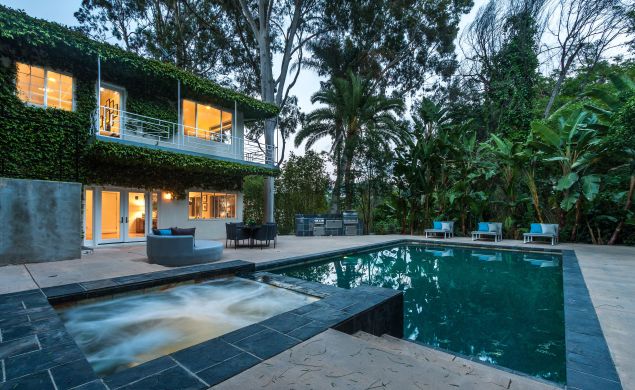 He's leaving behind a more traditional, albeit dated, home, which has two master suites and two fireplaces, as well as outdoor space like a lagoon-style pool, fire pit and built-in barbecue.
Maybe the buyer is a big Jared Leto fan—after all, the home was marketed as "Jared Leto's Home With Lagoon Style Pool In The Hollywood Hills," and the listing makes note multiple times of the famous owner's name, including a mention at the end that includes the phrase "If you'd like to see Jared Leto's home in person." Seems like it works quite well, though.