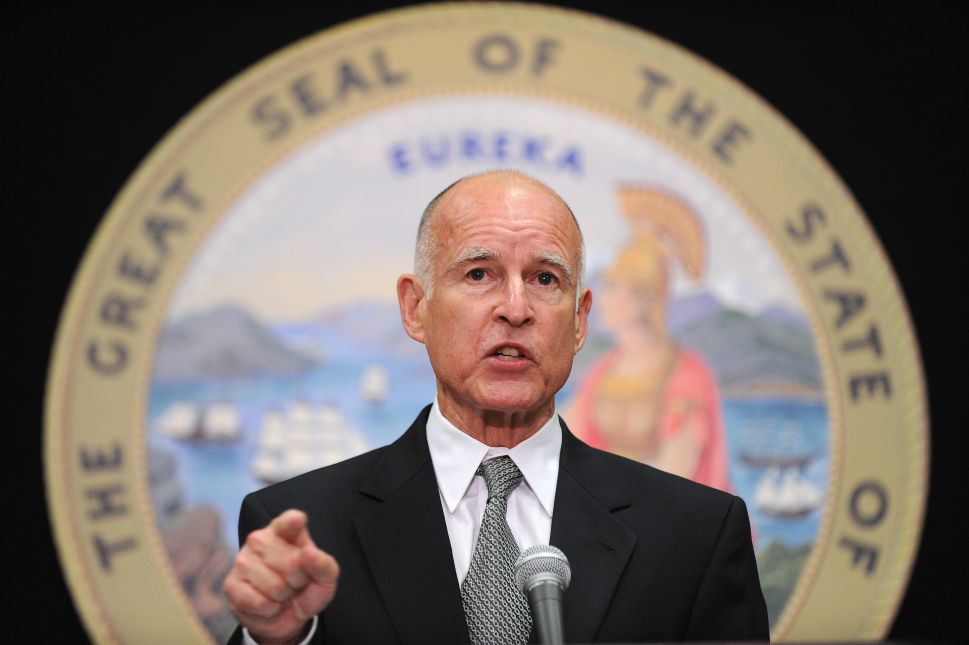 In California, the Democratic Party holds the governorship and super majorities in both the State House and Senate, yet the Democratic establishment continues to side with corporate donors and oppose progressive legislation. Gov. Jerry Brown has suppressed efforts to ban fracking in the state, and the California Democratic Party was fined in May 2017 for laundering money from oil companies to Brown's 2014 re-election campaign. Additionally, "debt free" college plan was watered down in the state legislature in favor of modest reforms.
Assembly Speaker Anthony Rendon shut down a single payer health care bill in June 2017, fueling resentment from National Nurses United and progressive activists that worked to get it passed by the State Senate as Republicans in Congress work to scale back Obamacare. The state already funds 70 percent of the total health care bill. Rendon and Democratic leaders have received over $2.2 million from the pharmaceutical and health care industries since 2012, including from groups that lobbied against the bill.
In June 2017, California Democratic Party chair candidate Kimberly Ellis reported that dozens of votes in the California Democratic Party chair race in May 2017 were ineligible to be cast. Her efforts to ensure the election was fair are being ignored by the state party despite the California Democratic Party's Compliance Review Commission identifying 223 potentially problematic votes. The election was decided by 62 votes. "Redefining what it means to be a Democrat requires us to force change on an establishment that prefers conformity over courage. Despite the discomfort, those of us unified activists standing for truth are making measurable and progressive changes," wrote Ellis in a Facebook post on July 6. "To this day, our campaign is still being denied access to information promised to us by former Chair Burton—information critical for us to supply specific data points in our challenge. Further, this review is a far cry from an actual independent forensic audit—but, it's a start." Because the election favored the establishment-backed candidate, Eric Bauman, the California Democratic Party and its establishment insiders have obstructed efforts to obtain a fair and independent review.
On July 10, Politico reported that California Democrats were plunging into a "civil war," and the article cast blame on progressive activists. Several weeks before, the author wrote a hit piece on Sen. Bernie Sanders' political revolution, claiming it has hit a "rough patch." In the article, Gov. Jerry Brown cautioned the Democratic Party from going too far to the left. "Look, you can always go too far. Trump has obviously gone too far in one direction. It's possible to go too far in the other direction," he told Politico.
In regards to helping people through policy, Assembly Speaker Rendon added, "The way you do that is not through posturing, but through producing and making sure that we're focusing on policies that can actually be implemented to help people." He claimed the single-payer health care bill he shut down was "woefully incomplete." Establishment Democrats frequently state that progressive legislation is incomplete, which doesn't justify stopping debate on the bill, as Rendon did.
Rendon also argued that the Democratic Party needs to appeal to moderates: "We're still a big tent party, and we have folks within our Democratic caucus from throughout the state, really, who are Democrats, but who are moderate Democrats."
Establishment Democrats often argue that the party needs to appeal to moderates, which only suppresses the enthusiasm of their progressive base. Democratic leadership has insisted running solely on an anti-Trump message and refuses to take principled stances because doing so might antagonize their donors.