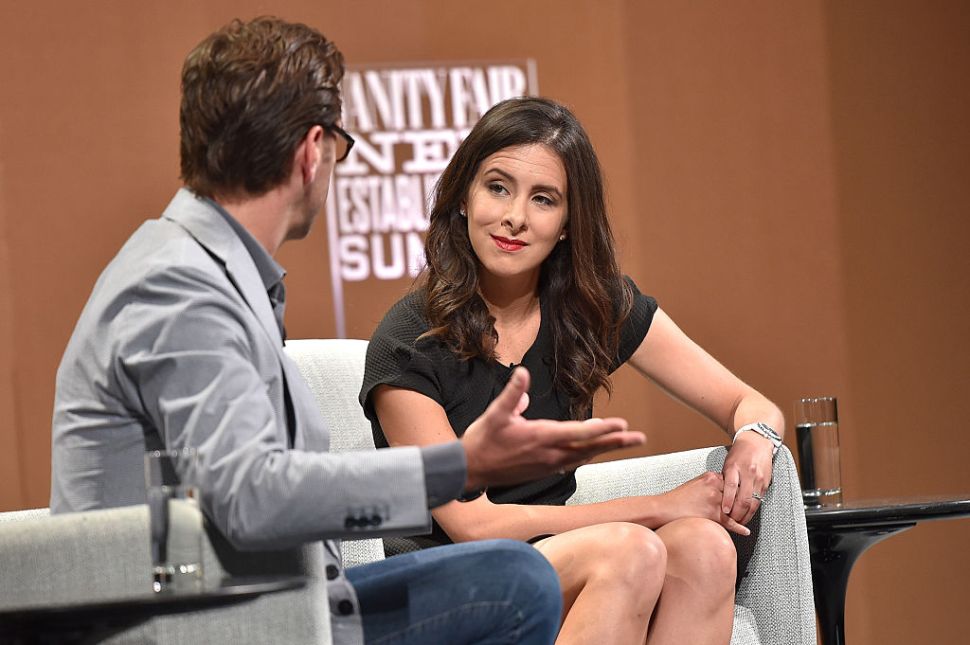 The Information is one of the smartest news organizations covering technology, consistently breaking stories and leading other reporters into intriguing facets of the world's most powerful industry. It only costs about $400 per year to read.
If that sounds crazy in a world of free online news, it's worth noting that it's been going strong for four years. There's an audience that's willing to pay for early access to the best reporting. So it's been hiring new reporters, launching new news products and, today, the company announced an accelerator focused on building subscription-based news organizations.
It's about time someone led this charge.
"Our accelerator is all going to be about getting publications to meaningful revenue," Jessica Lessin, The Information's founder, said in a video included with the announcement. Companies accepted into the accelerator will work with The Information team in San Francisco, get access to a targeted selection of the company's subscriber list and a minimum capital investment of $25,000. Applications are open now.
"The fight to save quality journalism isn't complicated. It's just hard," Lessin wrote in her announcement post.
As we have reported again and again and again, the free-to-read, advertising-only model of news delivery is not sustainable. The lion's share of growth in online ad revenue is going to two companies now, Facebook and Google—neither of which are news organizations. Search and social have undermined a world where people made a few news sources a habit. Instead, today people cull information from any site that might happen to share something that interests them.
That diminished loyalty spreads attention so thin that it's all but impossible for any sites to earn enough from advertising to get by.
On another level, the need for direct reader revenue just makes obvious business sense. Businesses need more than one revenue stream, so that when one goes down another can make up the difference. Too many media companies are wholly dependent on simply earning money from flashing lights at the edge of their content. If someone comes up with a way to do "better ads" every other company will just copy it and the advantage will evaporate.
Making it especially weird: most media companies have become businesses that don't really have customers. Readers aren't the customer; they are the product that media companies corral to monetize. Advertisers aren't even really the customer either. Generally speaking, brand managers don't have much of a clue where their ads show up. They use robots to find spots on the web that seem to be attracting the right audience at any given moment. News sites are just the most distant node in this very weird network.
Doubt it? See: Breitbart's tumble and YouTube's stumble.
If it's not exactly funny money, it's at least a funny way to make money.
You know what's not funny money? Actual payments that real people make for access to a news product. It is not an impossible dream. The New York Times is showing strong digital revenue now that it has focused in on it, but The Information also proves that a brand with less than a century under its belt can run a budget in the black as well.
Subscriptions aren't the only way to do it. Some other media companies trade on their brand via events. Others have a product, such as the famous Bloomberg terminal. But subscriptions are very direct, and they create a strong alignment between the work of finding news and the people who support it.
"In four years of running The Information, we've learned a lot about how to do this," Lessin said. Smart entrepreneurs will jump at the chance to let Lessin's team save them time and get them to revenue more quickly.
Correction: A previous version of this story reported that all accelerator companies will get $25,000. They get at least that. 7/28/2017 4:06 PM.