A newly listed penthouse on the Upper West Side is sure to appeal to Yankees fans—it's where legendary baseball player Joe DiMaggio once lived.
DiMaggio reportedly resided in the two-bedroom, 2.5-bath apartment around 1939 to 1942, during his "56-game hitting streak," according to the listing shared by Brown Harris Stevens brokers Leslie Singer, John Venekamp and Marjorie Flannigan MacLaughlan.
While DiMaggio most likely rented the unit, as 400 West End Avenue was not converted into a co-op building until 1982, the apartment is now on the sales market with a $4.5 million price tag attached. The seller is Wesleyan University—an alum gave it to the school earlier this year, on the condition that it subsequently be sold.
DiMaggio lived in the home with his first wife, actress Dorothy Arnold; since then the home has gone through a significant renovation and was staged by IMG.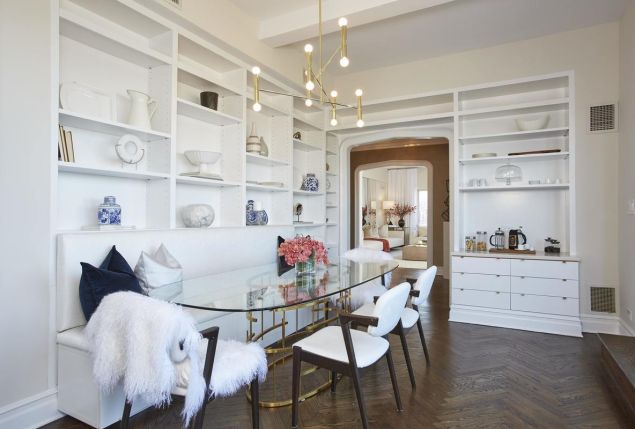 The apartment atop the Wexford is entered via a private elevator landing, and there's an oversized entry foyer as well as hardwood floors throughout the classic six. The windowed kitchen leads to a dining room via floor-to-ceiling glass doors, as well as an office-slash-guest room area.
The master suite has a walk-in closet as well as a wall of bookshelves and en-suite bath, but perhaps one of the penthouse's greatest attributes is the outdoor space. Indeed, the home boasts a coveted 1,300-square-foot wraparound terrace—sure, it might not be (even slightly) roomy enough for throwing a baseball, but one can take in views from three different exposures.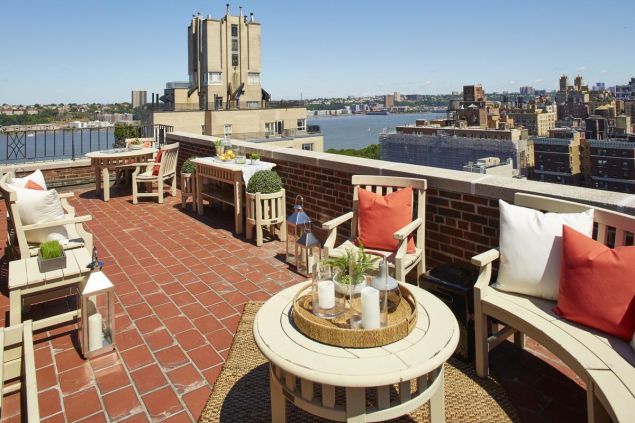 The listing makes no qualms about the famous one-time inhabitant of the apartment; perhaps they're hoping it'll work out as well as the marketing for the Brentwood home of DiMaggio's second wife, Marilyn Monroe. The starlet's beloved, secluded home sold for significantly over ask after less than ten days on the open market.