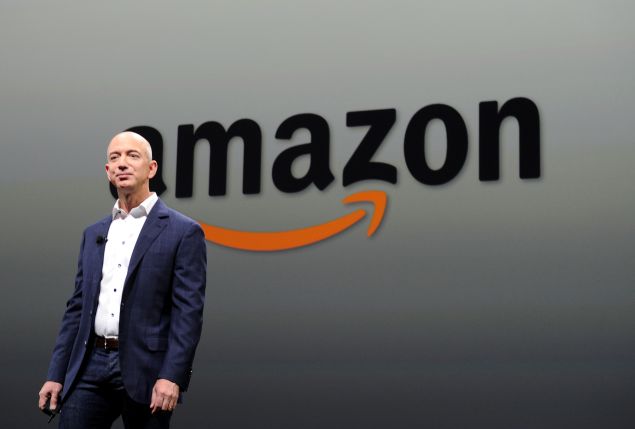 Rep. David Cicilline of Rhode Island has requested a subcomittee hearing on the Amazon-Whole Foods merger in the U.S. House of Representative. The ranking Democrat on the Subcommittee on Regulatory Reform, Commercial and Antitrust Law argues that the merger could depress wages and slow innovation in grocery delivery.
In a letter addressed to Judiciary Chairman Bob Goodlatte and Subcommittee Chairman Tom Marino, he argues that the merger raises significant enough issues to merit consideration in Congress. He writes:
Without taking a position on the legality of the transaction under the antitrust laws, Amazon's proposed acquisition of Whole Foods raises important questions concerning competition policy, such as how the transaction will affect the future of retail grocery stores, whether platform dominance impedes innovation, and if the antitrust laws are working effectively to ensure economic opportunity, choice, and low prices for American families.
The full text of the letter can be seen on his website.
What's interesting about the letter is that it makes the argument to discuss the merger as an antitrust issue using reasoning that goes beyond prices. Cicilline first discusses evidence that the merger has caused a drop in stock values for different Whole Foods and Amazon Fresh competitors. Next, he cites evidence that Amazon will be able to use insights gleanned from Whole Foods shoppers to further entrench itself as the leader in e-commerce. Finally, he cites concerns that consolidation and automation has eliminated jobs and depressed wages.
Acquiring Whole Foods would allow Amazon to dramatically accelerate its food delivery logistics network. However, Cicilline acknowledges the argument that the merger is unlikely to cause price increases to consumers. Nevertheless, he suggests that antitrust enforcement in the U.S. may have taken on a too narrow focus. He writes:
Although the role of employment and inequality in antitrust enforcement has declined in recent decades, the Subcommittee should have an active oversight role in determining whether this trend serves the public interest, is faithful to the legislative intent of the antitrust laws, or whether additional enforcement is warranted to reverse the harmful effects of consolidation on workers and labor inequality.
The Federal Trade Commission is reviewing the merger now.
We previously reported on a Yale Law Journal by Lina Khan that made a very similar argument about Amazon, prior to the announced merger. The note argues that since the 1960s, antitrust enforcement has been solely based on consumer prices, but prior to that era Washington took other factors, such as competition and wages, into consideration as well.  
Cicilline appears to have found such arguments convincing.