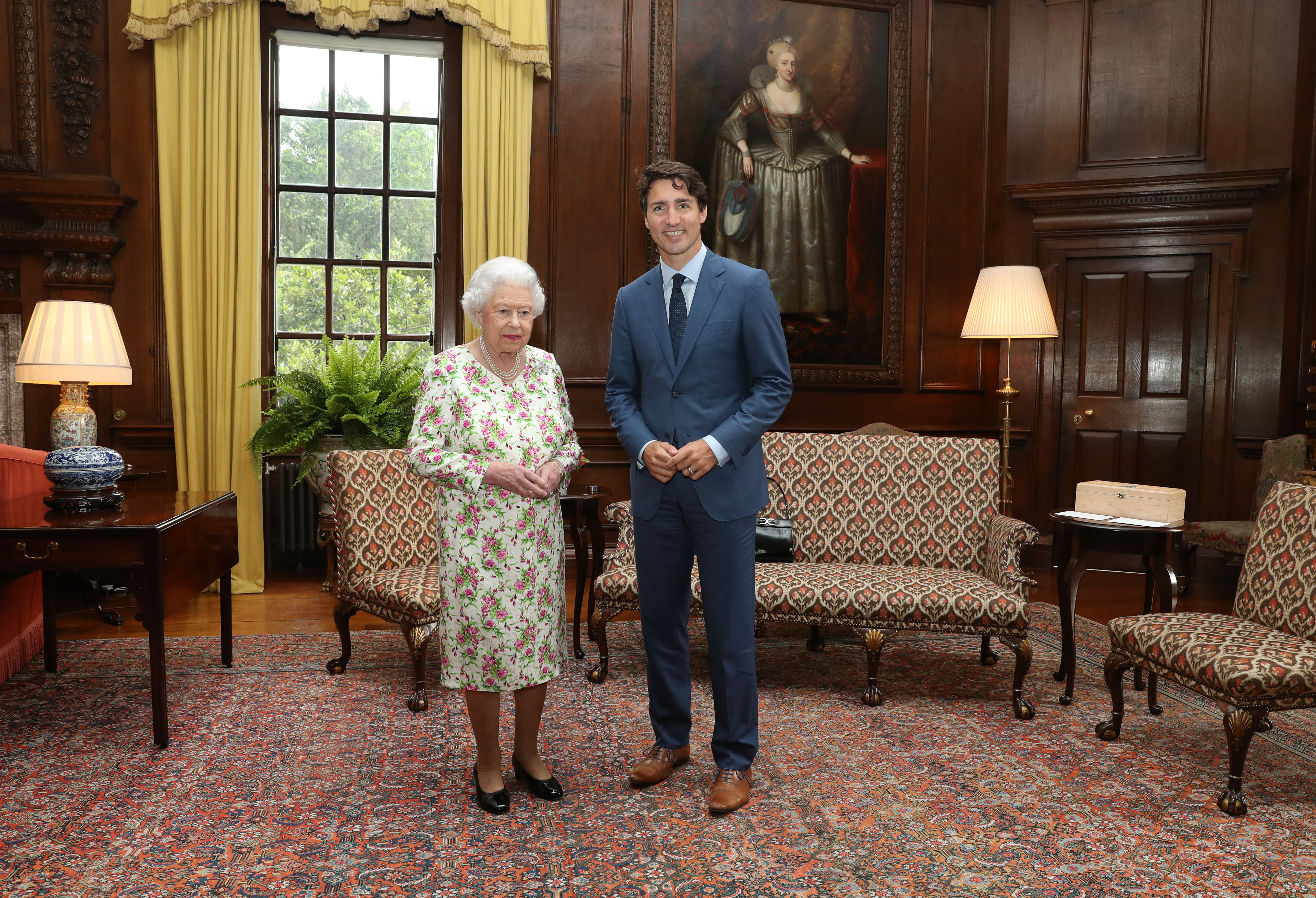 It only took an image of a 91-year-old woman in a floral dress and a handsome 45-year-old, wearing a tasteful blue suit, to collectively melt the hearts of the whole internet.
Of course, it wasn't just any old photo; it was a picture of Queen Elizabeth II posing alongside the Canadian prime minister, Justin Trudeau. On July 5, Trudeau stopped by for a visit with the Queen after receiving an honorary degree of Doctor honoris causa, for his devotion to equality and diversity, from the nearby University of Edinburgh.
Their meeting place was the Palace of Holyroodhouse, the Queen's Scottish residence. She is expected to spend a week in this grand palace, as she does each summer, often accompanied by Prince Philip and kept busy with royal engagements. The reason for the meeting was to belatedly celebrate Canada's sesquicentennial, since the Queen no longer travels long distances.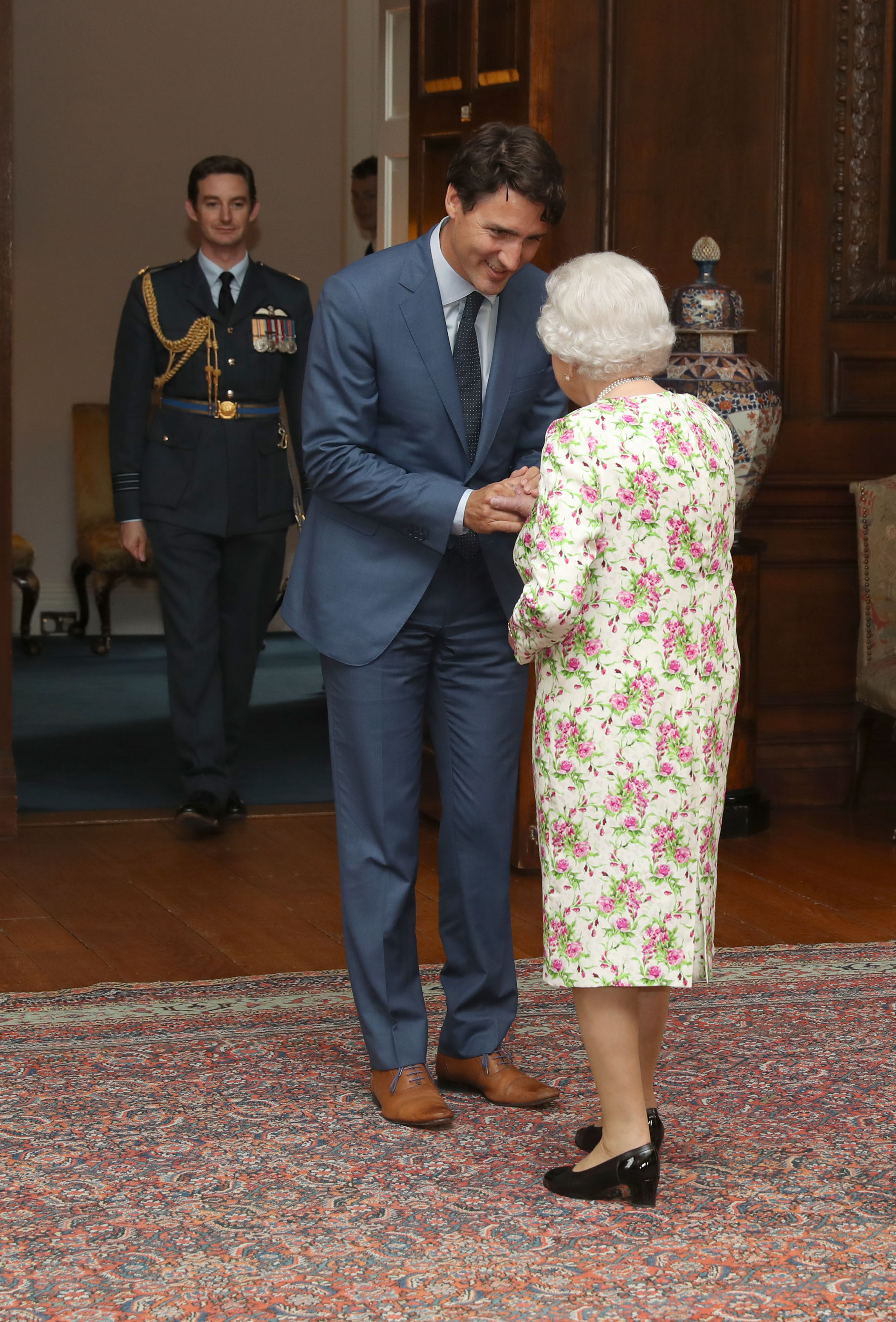 Although the exact discussion from this private audience was not disclosed, Trudeau's office shared that he set up the meeting with the queen to "honour her importance to Canada's history and to thank her for her continued dedication to Canada." Trudeau's maternal grandfather was Scottish, so he maintains close ties to the country. Just a few other details have been offered regarding what went down in this delightfully decorated room, with dark wood, a grand Persian rug and plenty of impeccable royal portraits. Most importantly, it seems Trudeau cracked a joke regarding his degree from the University.
"I've been offered an honorary degree at the University of Edinburgh. It probably dismays a number of my former professors to see a doctor now—even an honorary [one]," he reportedly quipped. Apparently this joke even got the Queen to crack a smile.
But a one-liner isn't the only gift that Trudeau offered the Queen; he also presented her with a Canadian flag. This particular Maple Leaf is significant, as it was raised on the Peace Tower during this past Canada Day, a date that also marked the country's 150th birthday.
"It was as it often is, as it always is, a warm and engaged conversation in which she displayed knowledge and interest in a wide range of global affairs and goings on in Canada," Trudeau said in a statement following his meeting. Now, the PM is off to the G20 Summit in Germany, where he will hopefully resume his bromance with France's Emmanuel Macron.