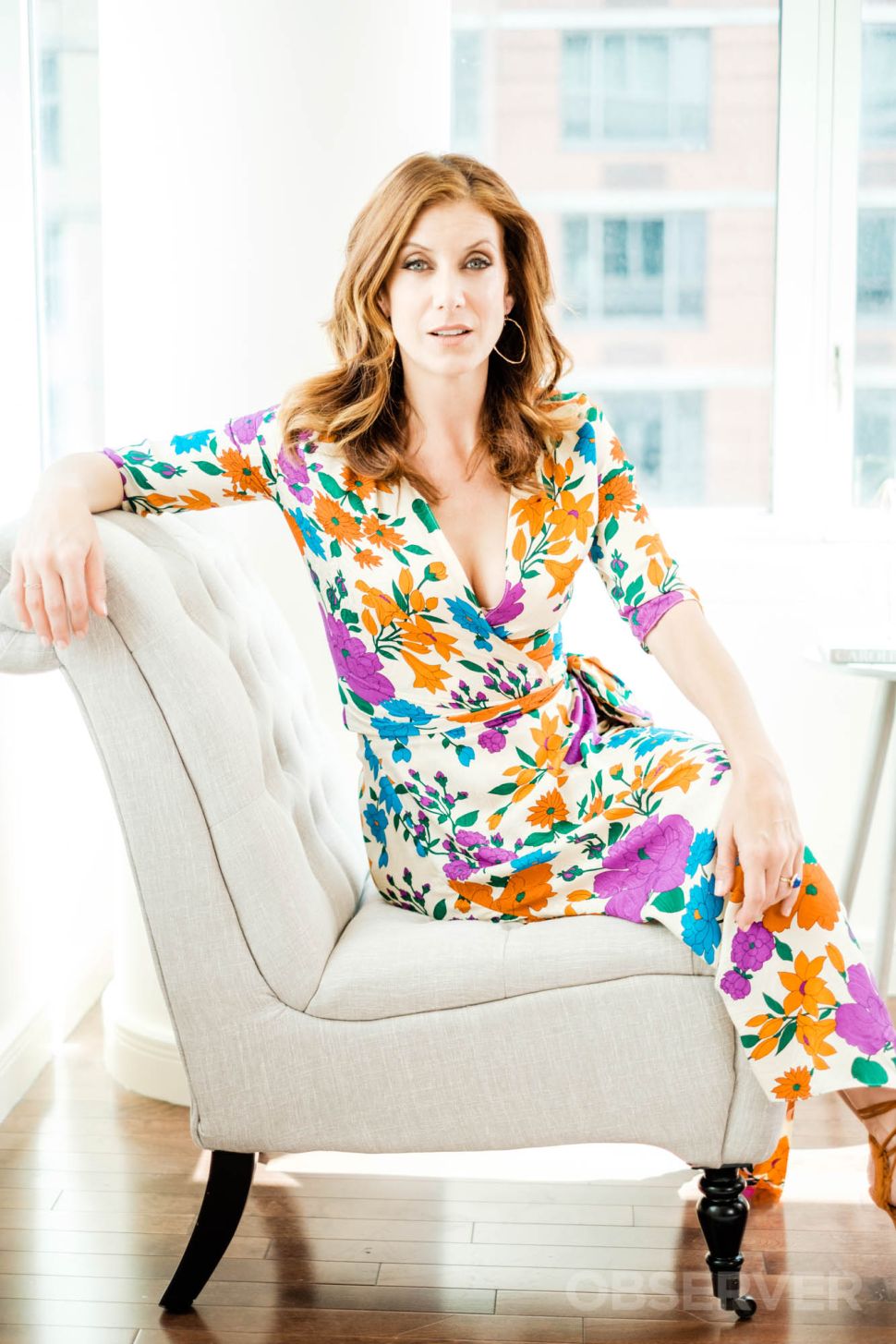 Kate Walsh has made a career of stealing the spotlight as soon as she steps into frame. Still recognized by many as Dr. Addison Montgomery, wife to Patrick Dempsey's "McDreamy" on the hit medical drama Grey's Anatomy, Walsh's character, who doesn't appear in the flesh until the last episode of season one, was originally positioned as a foil to the biggest power couple on television. But into season two she soon became one of the most popular characters on the show, eventually earning her own Shondaland spinoff, Private Practice, which put Walsh in well-earned focus for another six seasons.
It's in smaller, less central roles that the actress has more recently found her groove. This summer's Girls Trip finds her seamlessly slipping into a comedic role alongside the likes of Regina Hall, Queen Latifah, Tiffany Haddish, and Jada Pinkett Smith. "It was honestly one of the most fun things I've ever done," she says. "It's a great thing going to work and just trying to make people laugh. Will [Packer] and Malcolm [D. Lee] created such a positive, supportive environment. Just straight up fun!"
The role of ballsy, bigger-than-life talent agent Liz Davelli, who is given the task of keeping an eye on the girls at the Essence festival, plays to Walsh's comedic sensibilities—she's right at home in both dramatic and comedic set pieces.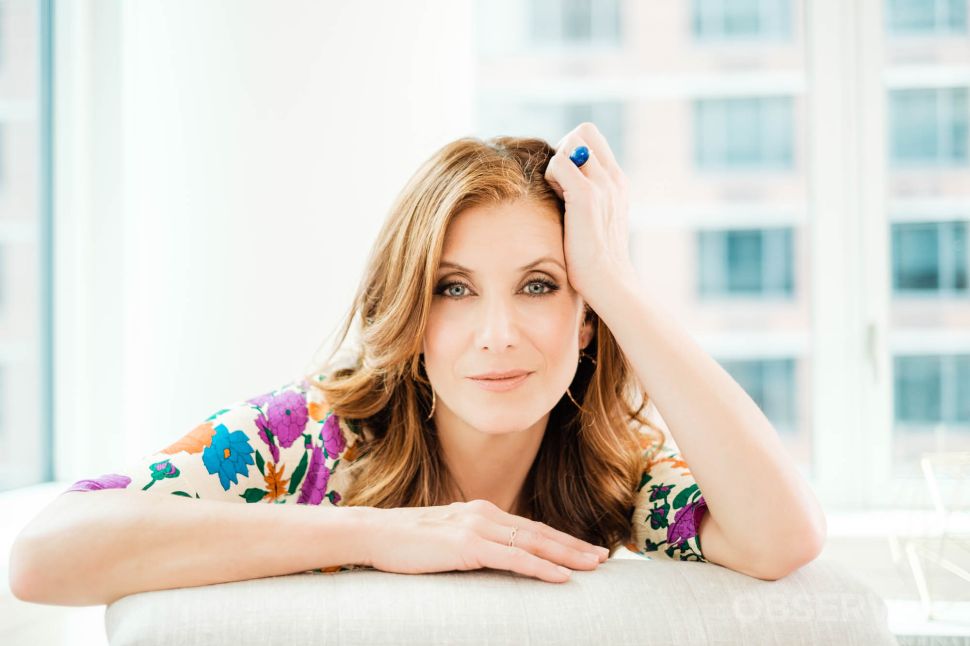 Describing the setup for Girls Trip, Walsh explains, "I somehow end up tagging along on their trip to Essence Fest. I'm sort of [Regina Hall's] agent-manager, and I'm trying to manage her big deal that's going to go down, and keep an eye on my client—before eventually giving into the shenanigans myself."
Filming on site in New Orleans at Essence Festival was a freeing departure from the project she was working on simultaneously last year, Netflix's 13 Reasons Why, where she played a distraught mother coping with her daughter's suicide.
For Walsh, juggling Girls Trip and 13 Reasons Why—not to mention the soon-to-be-released titles Ideal Home with Paul Rudd and Steve Coogan, and the Watergate scandal drama Mark Felt: The Man Who Brought Down the White House with Liam Neeson and Diane Lane—made for a frenzied stint in the actor's life. "I was basically living on a plane back then. It was a crazy experience, going from laughter to despair and back, but in the best way for an actor, you know?"
As Olivia Baker, the mother in 13 Reasons Why, she wanted to be as accurate as possible in portraying a woman enduring the unimaginable. She previously played a very different maternal figure in 2012's Perks of Being a Wallflower, a movie that ultimately downplayed the teen protagonist's family life in favor of highlighting her insular high school experience. Of the character approach in Wallflower she says, "it was the right choice there," but Olivia Baker is a definite departure from the teen dramas that tend to cast parents' emotions as secondary, and occasionally less complex. Walsh had great empathy for this confused figure left with so many questions about what her daughter had lived through. "I wanted to be as realistic as I could be. I felt this special obligation for authenticity given the subject matter." Executive Producer Brian Yorkey agreed with her take, and the two wanted to showcase the ripple effects of this tragic event on the adults involved, an aspect largely omitted from the book on which the TV series is based.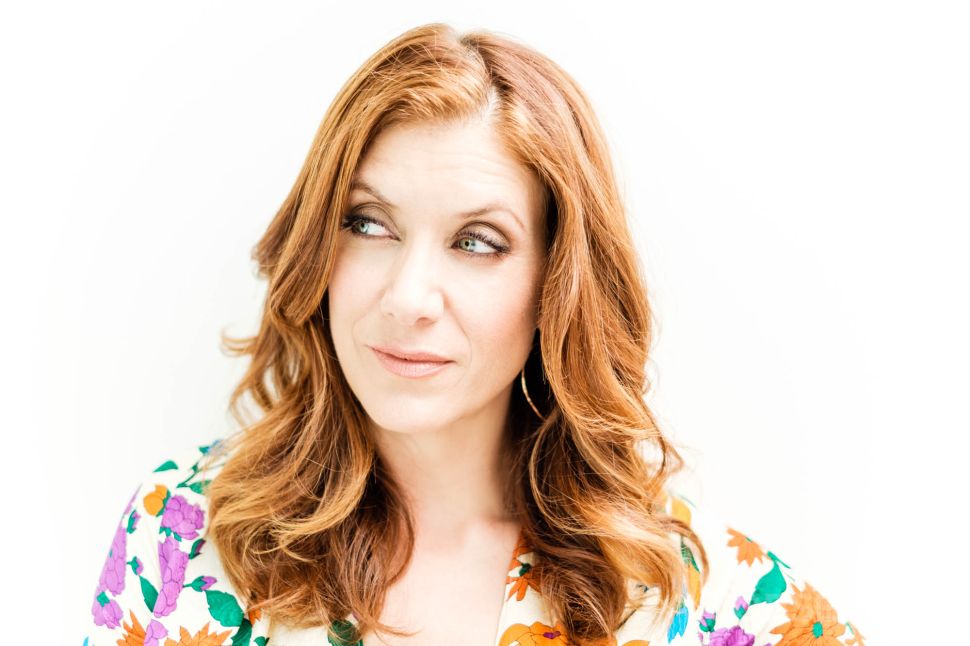 Of the accusations that 13 Reasons (now renewed for a second season) glamorizes teen suicide, Walsh disagrees, though she understands why the graphic on-screen suicide of teenager Hannah Baker—a stirring still shot that launched think pieces across the web—generated heated debate.
"I personally feel like that there could be a lot more romanticizing or projection if you don't show that. You got this beautiful actress Katherine [Langford], who is such an amazing human inside and out… I feel like you could easily project this melodrama and forget the physical horror. It's a painful and violent act; the furthest thing from romantic."
Walsh's high school experience was thankfully as far from Hannah Baker's as possible, but being immersed in the production was perhaps what led the actor to reminisce over her own scholarly years. The reference point that instantly springs to her mind, she says, is Richard Linklater's Dazed and Confused. "I grew up in Tucson, Arizona and I had a lot of fun in high school," she muses. "It was pretty innocent, but at the same time, everything is heightened in high school. Hormones are going crazy, and you're trying to define yourself while learning how to socialize. It's a really tricky time. I was the daring type. When my friends would dare each to do stuff, I would be the first one to go: 'Ah! I've got this!' It's that same impulse that made me an actor, I think."
She contends that she would have floundered in the age of Snapchat, or having to face many of the pressures found in today's hallways. "God, I would have been screwed," she deadpans after a brief moment of reflection.
A unifying tie between all of Walsh's recent, but diverse, projects is her love and respect for the writing process behind each and every one of them. From Shondaland to Netflix, by way of the stage, she maintains the highest level of admiration for the work of the writers that she has been able to bring to life. "I'm definitely lucky there! I'm working with a Pulitzer Prize–winning writer, Brian Yorkey for 13 Reasons Why, and the award-winning journalist Peter Landesman who wrote this incredible screenplay for Felt… And Steven Levenson! What a genius!" She can't help but gush about Levenson, a friend and winner of a 2017 Tony Award for the musical sensation Dear Evan Hansen, who also wrote If I Forget, an off-Broadway production in which Walsh starred earlier this year.
Despite having spent large stretches of her career on TV and movie sets, the urge to do theater is never too far off Walsh's radar. "I love creating a character; the discovery of that process. As soon as we wrapped 13 Reasons I was, like, 'Okay. Time to do a play, Kate!'"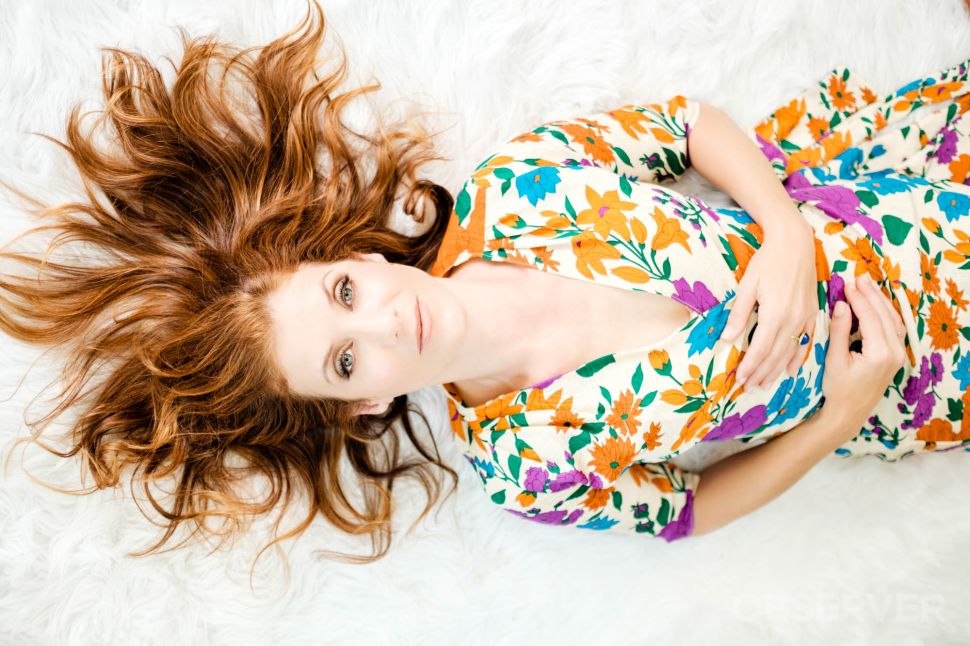 Crafting characters for stage right alongside their makers seems to be one of Walsh's favorite parts of the job. "With If I Forget, for instance, I got to be part of a beautiful, relevant piece of work that was coming into sharper focus for me with every new performance, right alongside the creator," she says.
Tailoring her warmth and effortless charisma to stories that live equally well on television, in cinema, and on the stage is a gift for which Walsh remains grateful. "That's ultimately what you want to do, you know? Whether you're making people laugh or unsettling them, ultimately what you want is for your performance to live within them. Even if just for a little while."