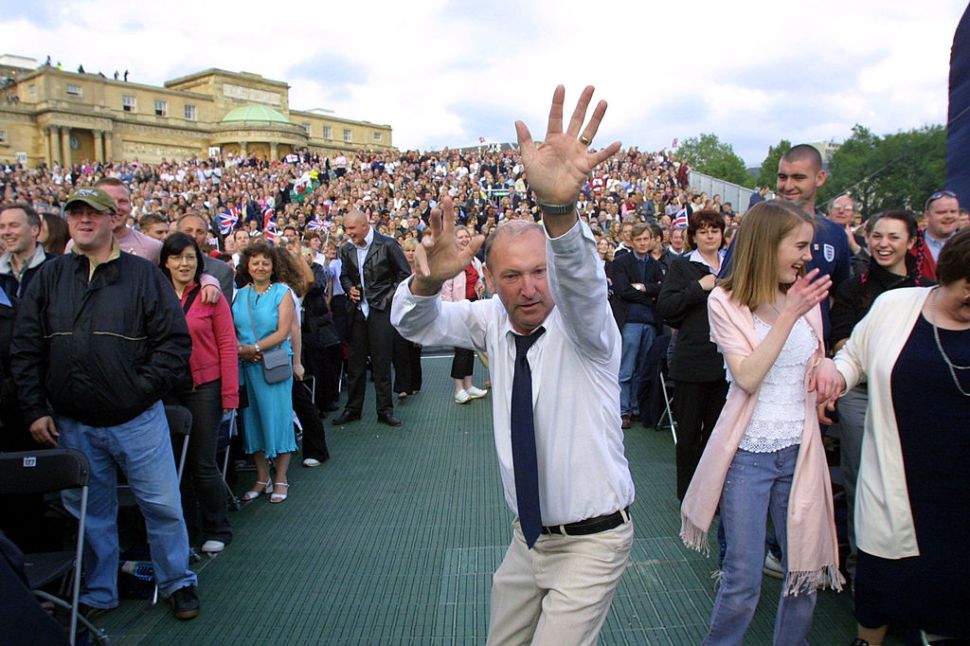 The internet has found a way to put a price on dreams, and the market is strong.
Entrepreneurs have been making an end run around the traditional path to financing startups by raising money with initial coin offerings (ICOs) aggressively. In April, The Economist counted $250 million raised for projects from mining to betting prior to April. Since then, Bancor raised about $147 million for digital financial instruments. Tezos raised $232 million for an Ethereum alternative.
We have written about a few ICOs here (and folks have tried to convince us to write about at least eight more so far this month). Brave dropped the Basic Attention Token to fix online advertising. BitBounce will spam the world with Credo. Blockstack will probably release some kind of coin to work within its browser. And Filecoin, the cryptocurrency for cloud storage, will launch its ICO on July 27 [UPDATE: Now August 7]. None of these endeavors have been undertaken by proven companies, though.
The first mainstream venture with some miles under its feet to sell a cryptocurrency will probably be Kik, Canada's unicorn messaging app. Before long, it will release a cryptocurrency called Kin, which it hopes will allow it to turn part of its billion-dollar valuation into spendable cash-money-dollars. If it works, Kik will have shown a way to let people "invest" without diluting any of the prior investors' ownership stake.
Which is pretty weird.
Kik's Kin provides us with a chance to explain and explore the evolving world that bitcoin and its derivatives has wrought. It's going to get pretty abstract, because money itself is an abstraction, but one with very real world effects.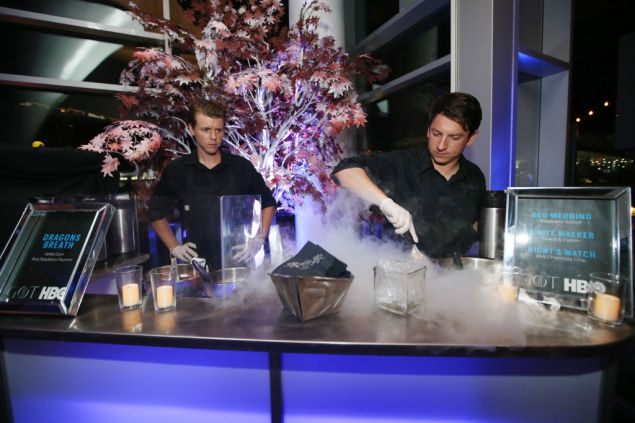 What is Kik and why does it matter?
If you're not a cool teen, you can be forgiven for not knowing about Kik. Kik started as a messenger, launching in 2010. In a conversation with Techcrunch's Jon Russell in China, Kik founder Ted Livingston took credit for basically everything about chat apps that has made them dominant forces on mobile. Americans virtually live on Facebook Messenger and in China, WeChat nearly equivalent with the internet itself. But Livingston says it was Kik that was first to see chat as a platform, layering on bots, communal events and branded pages.
(The only big innovation that Kik may not be able to claim a piece of is Stories, which is Snapchat's, and Kik might be the only messaging platform that hasn't ripped off the popular feature.)
Despite its innovations, "It's been very hard to monetize in the Western world," Livingston tells Russell, because web giants like Facebook and WeChat owner Tencent "go ahead and give everything away for free" because they can monetize with spying and ads.
But Livingston believes Kik can create an economy on (and maybe off) its app, one that rewards developers and users for contributing value to the community. It's building a system that will watch contributions made to the Kik platform and pay their makers out of its new pool of cryptocurrency for the good stuff they build based on how much activity it generates. Where will that cryptocurrency come from? Well, the Kik team will just make it out of thin air. That's the beauty of this day and age.
Or maybe the better word to use is "moment?"
So, what is money anyway?
First of all, we'll set aside any boring legal issues here. Honestly, if digital money proves to be as valuable as some expect, the law will move to catch up. So forget the law. It's boring anyway.
But can you really just make money out of thin air?
Honestly, it's kind of the only way that humans have done it for a long time. First we traded actual stuff (eggs for leather, etc). Then we traded stuff that everyone wanted and was easy to trade (silver, gold, etc). Then we traded tokens that represented commodities like silver or gold (until the 70s, 35 U.S. dollars were exchangeable for an ounce of gold ). Then we just traded the tokens backed by little more than the faith and good will of governments, with names like euros, francs, pesos and dollars.
It's a bit fuzzier than that. For example, the US Congress requires dollars to be backed by some sort of asset, but that's mostly just notes on government debt (US Treasuries). At the end of the day, any currency's value mostly comes down to faith in the nation that originated it.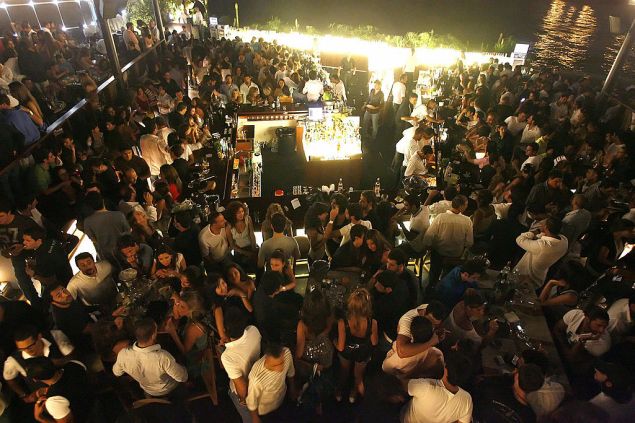 This faith-based cash is "fiat money," and it's often referred to derisively among cryptocurrency types. "Fiat" is a Latin word for "let it be," because fiat money is just willed into existence by a nation-state, which also decides how much of that money there is in the world at a given time. Cryptocurrency really isn't any different, except all it takes is a developer and some server power to make a new one.
Money works kind of, sort of like stock in a country's economy. If you want to visit Baltimore or invest in Ford or buy New Balance sneakers in bulk, you need US dollars to do it. So if people around the world want that stuff, they trade their own currency for dollars, and that increases the price of the dollar versus the yen or the euro or the ruble, none of which have the state of Maryland, the US auto industry or worker-friendly kicks.
So in that way, it is like a stock, in that its value changes as the winds of fate blow across the nation that originated the currency, but it's not like a stock (or "equity") in that a nation's currency doesn't inherently entitle its bearer to, say, input in its legislature, a chunk of land or even an actual vote in an election.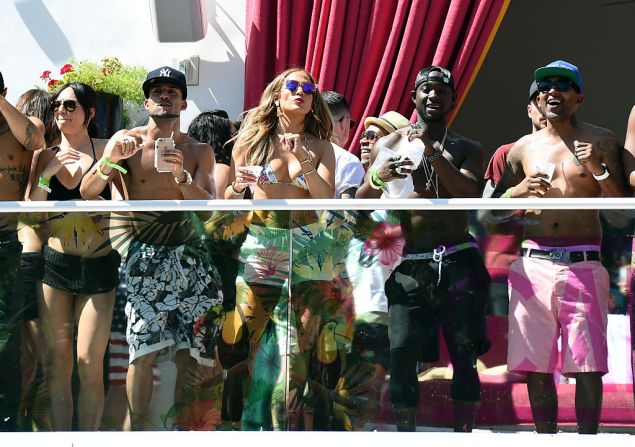 ICOs as investments
And here's where we get into how an ICO is so different from traditional forms of fundraising. Normally, when a company wants to raise money, it sells a piece of itself (in the form or equity). So if you hear that a company raised $100,000 at a million-dollar valuation, that means it just sold 10 percent of the company to some investor. It's pretty simple.
That's not how an ICO necessarily works. Most ICOs these days have created money to be used on some platform. Just as the US government has said that business in our borders has to be conducted in dollars, Kik has the power to say that people who want to trade on its platform need to use Kin to do it. So Kin will work for Kik much like the dollar does for the U.S.
Just as the dollar reflects how much people want to do business here, Kin will reflect how much people want to do business on Kik. Similarly, just as people who believe the US economy will grow buy and hold dollars to reflect that confidence, people can also invest in Kik by buying Kin, out of a belief that Livingston's gambit will work.
Buying Kin does not mean, however, that the currency's owners hold any rights to Kik. That's why we put scare-quotes around the word "invest" when we first mentioned the currency.
Kik is setting aside 30 percent of all Kin for itself (but only letting itself get access to it in chunks over about three years). The idea is that if all this works then the value of that pool will increase. People with a stake in Kik who get Kin out of that pool can hold it or sell it as they see fit. If the Kik economy really takes off, then Kik's owners should be able to get a nice payday.
Russell asks Livingston: And then what? If Kin has a hard cap, then how will the company monetize its big expensive platform after their Kin is gone?
Livingston dodges the question.
So where does this all end up?
It's not as if private entities haven't made up their own money before. Usually it happens when the existing form of money doesn't work well in some piece of the economy. Dollars and yen create a lot of friction online for the applications founders are inventing today.
Want to buy a cool sticker from someone for about a penny? Forget it. You can't.
Want to let people buy tickets to a group chat with a celebrity in a way that they can do it on an impulse? It doesn't work right now.
But fiat money could catch up. If governments issued cryptocurrencies, it would become tough to justify more ICOs. So that's one possibility.
But even if that doesn't happen, there is also a chance that so many new coins get created that it drives the price of all cryptocurrency down to zero. At the end of the day, all crypto is the same thing: a weird piece of nothingness that only one person can hold at a time. It works as a medium for trade. So even the Useless Ethereum Token has a use. It can be used to buy other cryptocurrencies.
The Harvard of startup accelerators, Y Combinator, recently brought in Olaf Carlson-Wee, CEO of cryptocurrency investor Polychain Capital, to talk about investing in these new coins. YC staff ask Carlson-Wee why these new startups create new currencies for platforms, such as Brave's for ads or Filecoin's for cloud storage.
"I think there is no strong reason from a technology standpoint," Carlson-Wee says. "It's really more a game theoretic reason."
Besides bringing in cash, luring in a bunch of speculators has a way of turning them into users. Online products tend to be better when more people use them. So by drawing in the avaricious, firms can use ICOs to hack their way ahead on scale.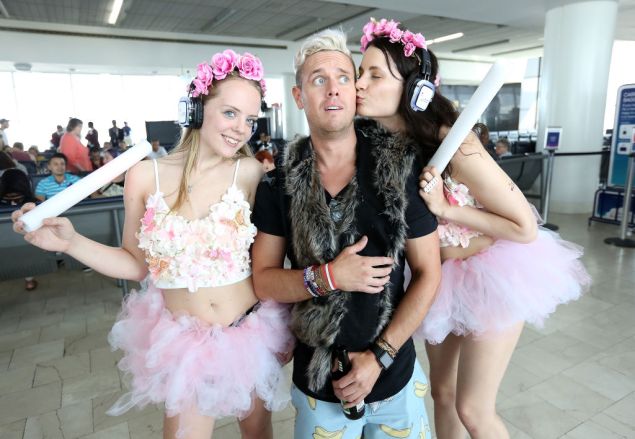 Kik could run just as well on Ethereum proper as on an Ethereum-devised cryptocurrency, with one very important difference: Kik's vision is to pay independent developers to build new stuff for Kik, but it doesn't actually have enough cash to pay them (which it would need if it were to pay in Ethereum's money). Instead, it plans to pay them in a made-up money and hope that money's value grows enough to make developing for Kik and getting paid in Kin worthwhile.
But outside of Kik, Kin will be just another token, inherently no better or worse than bitcoin or BAT or Filecoin. Beyond whatever platform that created it, it's all just digital money. Right now, the differences between them seem very important, but the more mainstream this stuff becomes, the less important those differences will be, just as the differences between basketball shoes are a big deal to sneakerheads and just shoes to everyone else.
If entrepreneurs just keep making new supplies of digital money, the global market could start treating it all as if it's all basically the same, driving the price of all of it down together.
In the worst case scenario, digital cash could become so plentiful that the only thing stopping a kid with some coding skill from creating a new token will be the fact that it isn't worth his time; however, any time the market calms enough that the economic growth restores some value to existing tokens, it could just be arbitraged out by someone who sees it and creates a new one.
True, the supply for any one digital token can be constrained, but the supply of all digital tokens is infinite and that reality could become a real problem for companies offering coins to power what could be really useful systems.
We asked several investors known for backing this space if their teams had discussed this scenario, but we were met with silence.
So is this whole sector doomed?
That is unlikely.
The top seven cryptocurrencies in the world right now have a combined value of $80 billion. That's a long, long way from zero and it buys the sector a ton of time (especially because it will probably go up much more before it goes down). The analysis in the section above is based on an assumption that nothing else changes. Of course things will change, but we have no idea how.
We're headed into Web 3.0, a new era of the internet characterized by mobile connections that will make today's wired connections look slow, three-dimensional websites, connected devices with super-brains, browsers loaded up with money and UN Secretary General Jeff Bezos.
No one in 1993 would have heard a description of Snapchat and believed it could be a $17 billion company one day, but here we are. People are going to come up with some crazy new applications for how that future works, and there's a decent chance the internet will find some technical consensus that constrains the issuance of digital money in a way that preserves its usefulness (that is, tokens' value).
And the solution will probably be weird and nearly impossible to anticipate, and that's why people will keep proclaiming that "bitcoin is dead" over and over until that solution is found.
And entrepreneurs will look back longingly on this era as an online belle époque, when money could be spun up on a server and used to buy real Lamborghinis (or at least rent a Ferrari) not long after. Kik will be one of the first established companies to create its own digital money. If history is any guide, Kik will then be copied. It might not happen many times, though, before the guests enjoying this particular online party find themselves at last call.
Correction: A previous version of the story described the US dollar as freely floating, without collateral. July 24, 2017 5:35 PM.