It comes as little surprise that the fashion set has embraced the smartwatch trend with open (and well-accessorized) arms. The French fashion boutique Colette was among the first stores to carry the AppleWatch in 2015, while Hermès was tapped early on to design their own very luxe straps for the tiny piece of Apple technology. Plus, there are plenty of other players who have rolled out smartwatches of their own, including Michael Kors, Rebecca Minkoff, Kate Spade and so on.
However, it is a bit shocking that Louis Vuitton is late to this high-tech game, as they are a luxe heritage company who have already navigated their way into the hearts of millennials. But just today, two years after Apple dropped their version, the brand launched their very first timepiece. The Tambour Horizon, which comes equipped with Google and Qualcomm Technology, was actually an interpretation of the original Tambour style, which was first designed in 2002. Luckily, it looks like their new tech-infused version, which starts at $2,511 for the watchcase and $303 for the strap, is well worth the wait.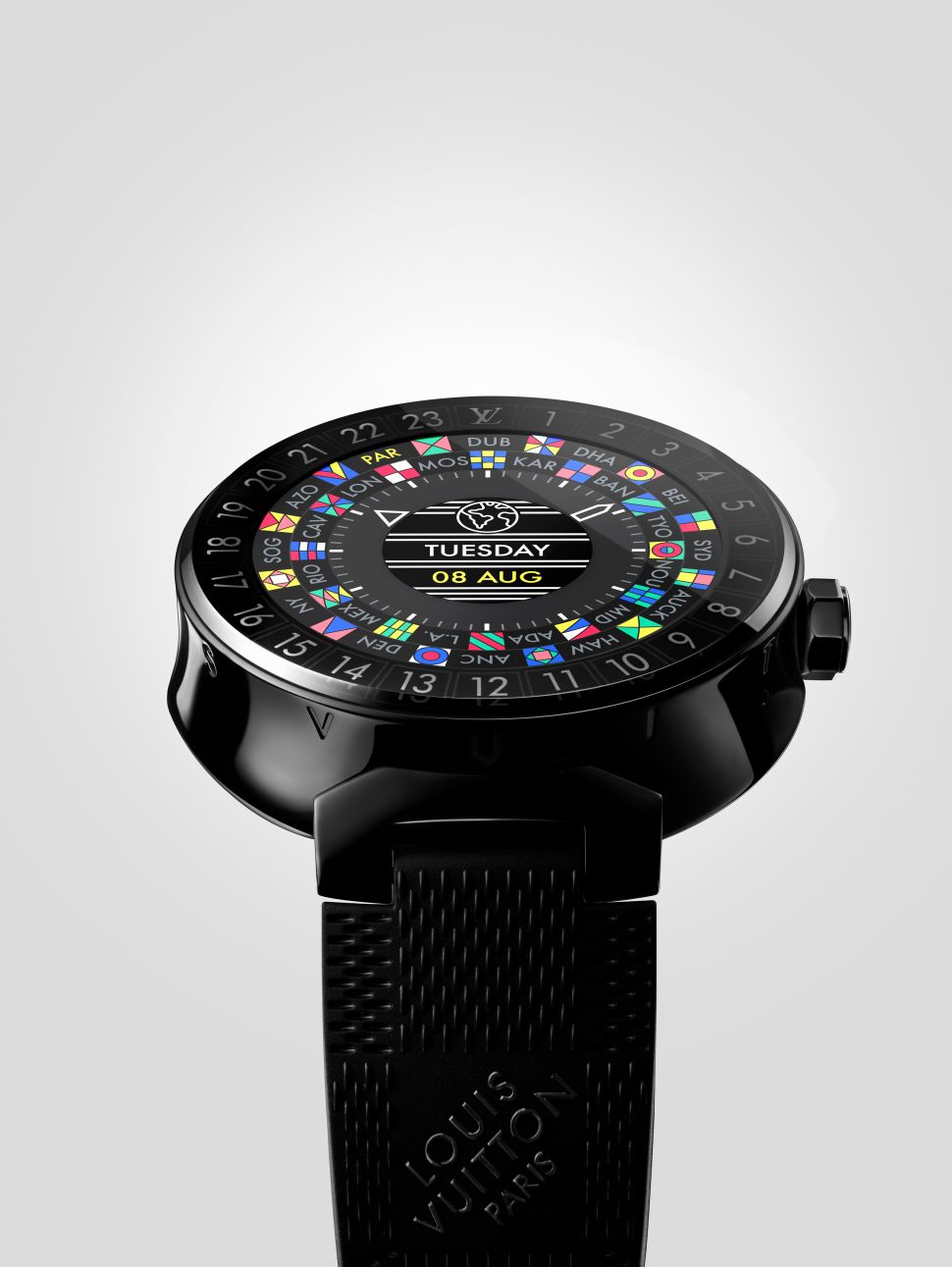 Offered in three different styles, Monogram, Black and Graphite, the real customization comes into play with the straps. There are 60 different snap-on styles, 30 of which are for women, and the other 30 for men. Louis Vuitton promises that more straps will be introduced soon, including those made out of the signature Damier and Monogram canvas materials, plus some louche alligator options.
The basic features are all in place: this watch can connect to iPhones and Androids, it provides notifications for emails and text messages, it counts your steps and has a battery that lasts for an entire day. It's all what is expected with a smart purchase of this sort.
So that's why the special features of this Louis Vuitton style must really wow…and they do. Exclusive to this timepiece is an app called "My Flight." It can keep the wearer notified about flight times, departure terminal, any delays that might pop up and it even has a countdown to landing time. There's also a function called "City Guide," which offers a slew of top attractions at seven cities around the globe—it's an extension of the brand's hardcover guides that offers tips and must-visit destinations for the most luxe traveler.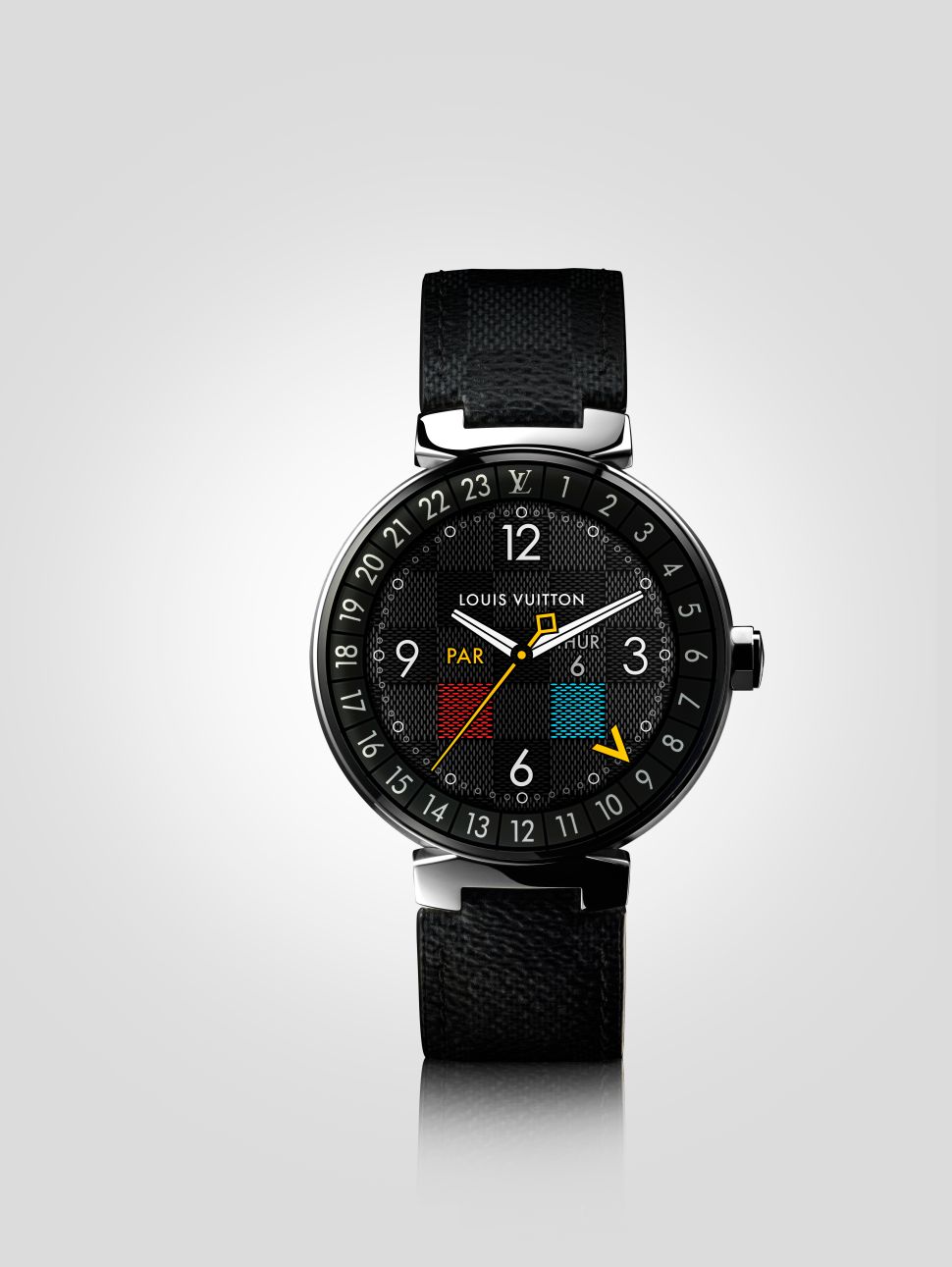 It's also extremely simple to toggle between different timezones, with just the spin of a dial. Clearly, this watch was made with the world traveler in mind, someone who adores Louis Vuitton trunks and totes around their monogrammed bags for vacations and work trips alike.
Sure, coughing up the four figures for this fancy watch might seem extravagant, but consider that this is just another status symbol from the iconic French brand, which is even beloved by the country's First Lady. Rather than wearing a new handbag on your shoulder, just strap Louis Vuitton's new must-have item on your wrist.