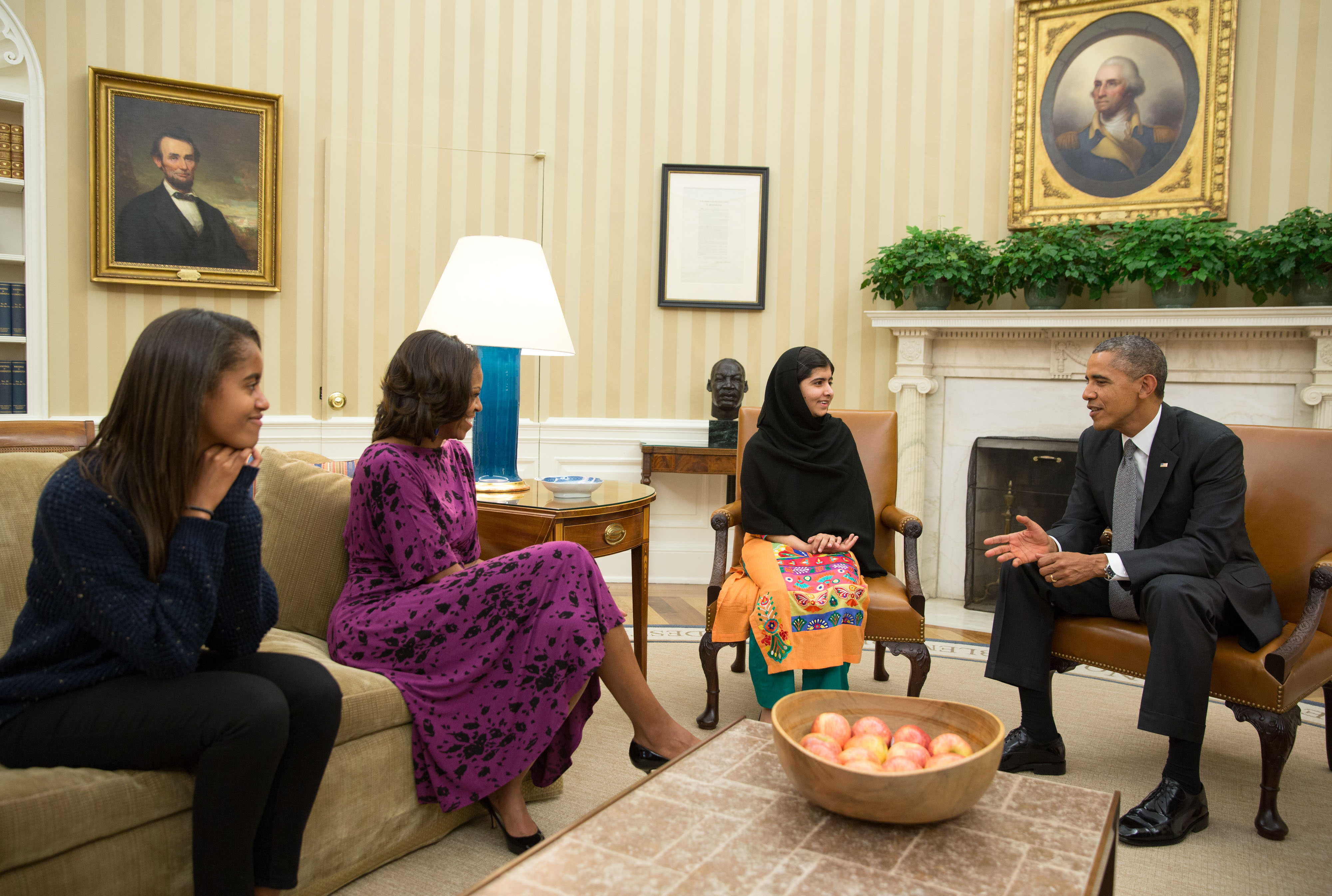 The youngest Nobel Prize winner ever, Malala Yousafzai, is officially leaving her teenage years behind with a Girl Power Trip. No, it's not a wild extravaganza in the vein of Princess Olympia's latest birthday celebration, chock full of cool, young royals. Instead, it's a humanitarian tour, where Yousafzai is visiting young women around the world and teaching them the importance of pursuing an education.
The Pakistani advocate for girls' education and the founder of the multi-million dollar Malala Fund recently hit another major milestone: she graduated high school and created a Twitter, where she shares information on her philanthropic efforts. While she provides photos from her impressive visits, she can't reveal the exact details of her trips in advance, for security reasons.
Yousafzai recently met with Canada's Prime Minister Justin Trudeau, who frequently connects with youngsters, as the second stop on her biggest trip yet. She also has plans to visit Latin America, Europe, the Middle East and Africa, now that she's a graduate. This is not exactly a wild backpacking Eurotrip.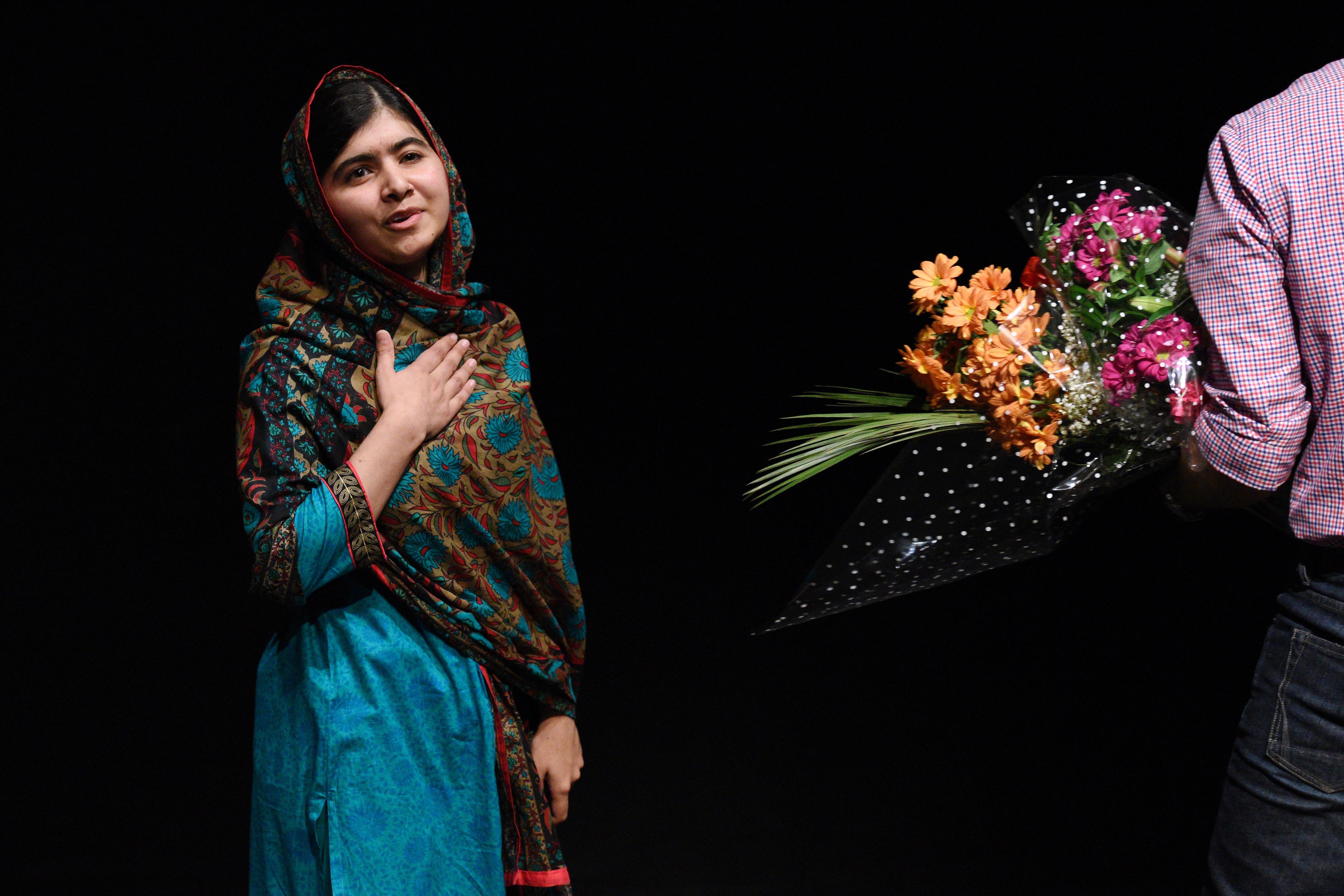 Yousafzai became an iconic figure when she was shot in the head by the Taliban on a school bus, at the young age of 15. Before the act of violence, she and her father were notable local activists who spoke out regularly out against the ban on young women attending school in Pakistan.
Doctors had to remove a portion of her skull; then, she was flown to the UK to receive more specialized treatment for the injuries she endured. In the aftermath, she continued her schooling in England and toured the world, giving inspirational speeches where she detailed how teen girls can become involved in their communities.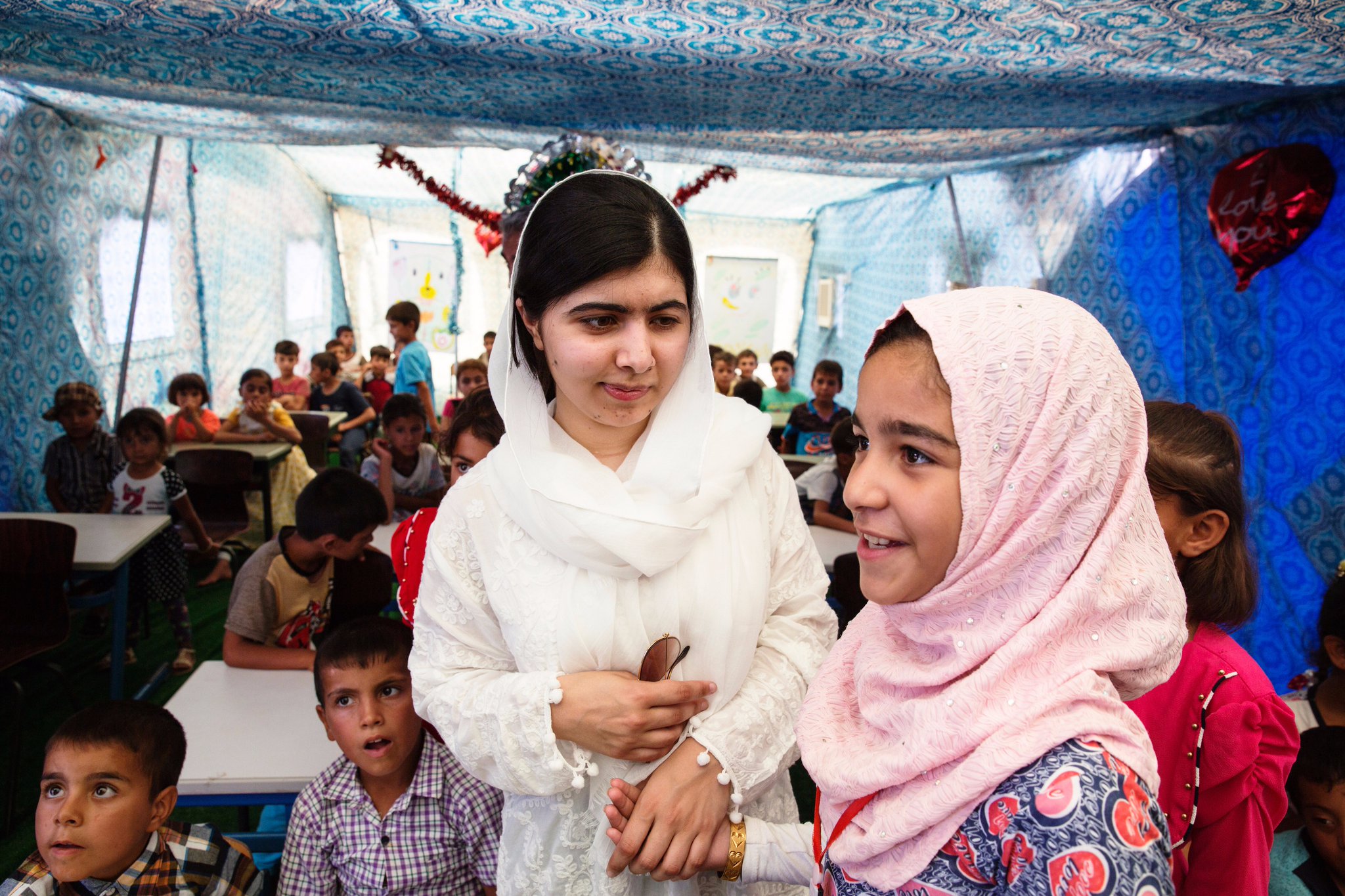 In a recent interview with Teen Vogue, Yousafzai announced she'll be attending college in the fall, but didn't specify where (perhaps she can join Malia Obama and Yara Shahidi at Harvard). She also offered advice on how to become as altruistic and involved as she is. "You have to come forward and take full participation in changing the world, whether that is through charity work, raising funds, raising awareness, through using social media," she told the magazine after she was named the youngest ever U.N. Ambassador of Peace.
To celebrate her birthday, she's meeting with girls in Iraq, according to Twitter. It's inspiring to see the young activist use her account for far more important endeavors than just posting cool teen memes. While her post-graduation plans don't exactly look like those of other recent grads, she'll certainly inspire others to join her in her humanitarian efforts.