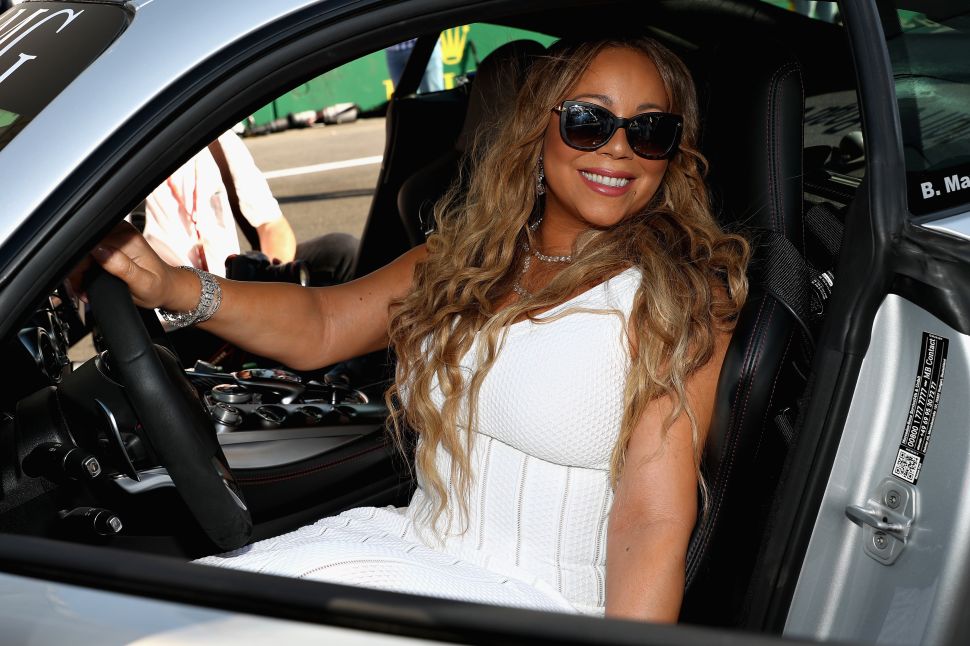 Imagine being so famous and successful that you develop your own show about your own fame and success, and everyone around you just shrugs and thinks, "Yeah, that makes sense." That's the world Mariah Carey lives in, and it sounds like a much better world than the rest of us inhabit.
The music diva is currently developing a new TV series for Starz that will based on her rise to fame, Deadline reports. Carey is attached as an executive producer.
The show will be set in 1986 and "chronicles the rise of an ambitious biracial 16-year-old girl, an aspiring singer-songwriter who survived a difficult childhood to become the biggest selling female music artist of all time." I know I poked a little fun at the concept before, but I also know I'm going to watch this show.
The as-of-now–untitled series is written by Nina Colman, and Brett Ratner, Stella Bulochnikov, Teri Weinberg and John Cheng signed on as executive producers.
Carey's real life upbringing is tailor-made for a TV adaptation. The star was raised by her opera singer mother in an impoverished home. While the family struggled toward financial stability, Carey began dabbling in songwriting in high school. Her meteoric rise in the music industry would follow soon after, when her self-titled debut album and first five singles reached the top spots on their respective charts in the U.S.
Why is this important? Well, Starz has long been viewed as the little sibling to top-tier premium cable channels like HBO and Showtime. But the network has been gaining ground recently with shows like Outlander, the trippy American Gods and the consistent-yet-unspectacular Power. Locking in an A-list name like Mariah Carey to continue the streak is another building block move. Even if the show doesn't live up to the hype, it's a sign to all other high profile celebrities that Starz is open for business.