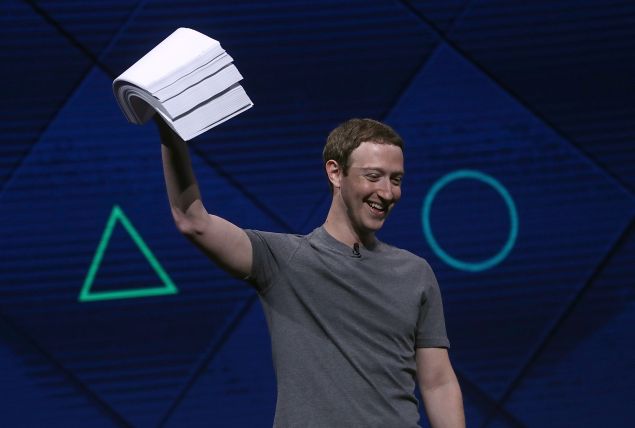 Facebook's stock has risen nearly 40 percent since the start of 2017—it closed at a record high of $159.97 on Friday. The social network is also expected to announce strong second-quarter earnings at the end of July.
All of this has combined to make Mark Zuckerberg even richer than he already was. Facebook's founder, chairman and CEO owns roughly 17 percent of Facebook shares and holds majority voting power on the site's board.
Thanks to the stock performance and earnings expectations, Zuckerberg's net worth increased $3.5 billion in the last week alone. His total worth now stands at $66.7 billion, a record personal high according to Forbes billionaire rankings. Zuckerberg is the sixth-richest person on Earth and the youngest person in the top 50.
The recent gains seemingly weren't caused by any one event, but rather steady profitability and user growth numbers. The company also plans to unveil a $200 Oculus Rift wireless VR headset later this year.
Zuckerberg didn't have the chance to celebrate his new wealth, however. Last week he attended the Allen & Company Sun Valley Conference, a gathering for business leaders and philanthropists in Idaho—rumors swirled that he was trying to avoid Ivanka Trump and Jared Kushner at the media finance gathering.
But Zuckerberg headed off any bad press by posting a photo of his wife Priscilla Chan, who's pregnant with the couple's second child. The couple has often mixed business with pleasure—their wedding was the same week as Facebook's IPO.
Microsoft's Bill Gates is still the richest person in the world, with a net worth of $90 billion. But Amazon's Jeff Bezos is nipping at his heels with an $85.2 billion fortune.