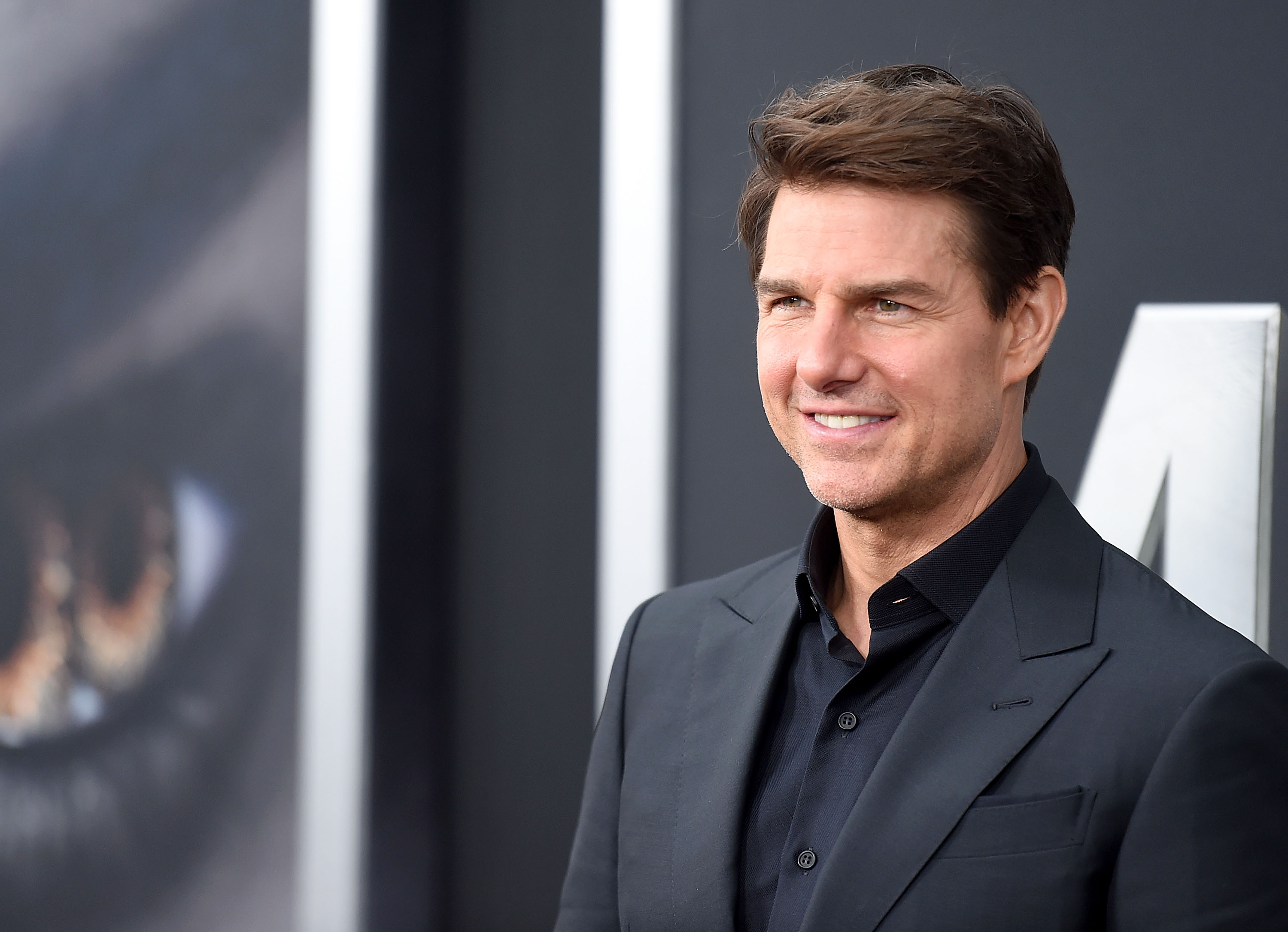 Before Ethan Hunt there was Rollin Hand and before the Mission: Impossible film franchise there was Mission: Impossible the TV series. By that logic, Tom Cruise owes a lot of his fame and success to Martin Landau.
Landau sadly passed away Saturday at the age of 89 after a 50-plus year career that saw him take on every role imaginable. But one of his first and most memorable credits was the four seasons he spent playing "The Man of a Million Faces" Rollin Hand on the original Mission: Impossible. The spy was an instant fan favorite as was his romantic entanglement with fellow secret agent Cinnamon. Landau played a key part in solidifying Mission: Impossible as a hit before leaving the show in 1970 which in turn laid the groundwork for the modern reboot that helped establish and maintain Cruise's Hollywood star.
Yes, Cruise already had an Oscar nomination for Born on the Fourth of July and a handful of box office successes before his first outing with the IMF in 1996. But Mission: Impossible is the most recognizable role of Cruise's career, even with all of that clever face changing.
Throughout his relative cold streaks and up-and-down public perception, the Mission: Impossible franchise has always been there waiting for Cruise. It's his go-to move when he needs a hit (the lowest-grossing entry in the series stilled earned $134 million domestic) and it's his acting security blanket (M:I 6 is unsurprisingly already in the works). It's also one of the most successful and enduring franchises in recent memory. Anyone else remember how Twilight and The Hunger Games ran out of steam in the home stretch? Can anyone else name a five-feature franchise (and counting) that has maintained consistent quality like Mission: Impossible? Even Star Wars and Harry Potter had more bumps in the road than M:I's 4-for-5 streak.
Landau helped to popularize the original show with his entertaining take on a cool character. Years later, Cruise is doing the exact same thing. What was once an old TV show is now a blockbuster event and what was once one of Landau's breakout roles is now Cruise's most trusted professional territory.