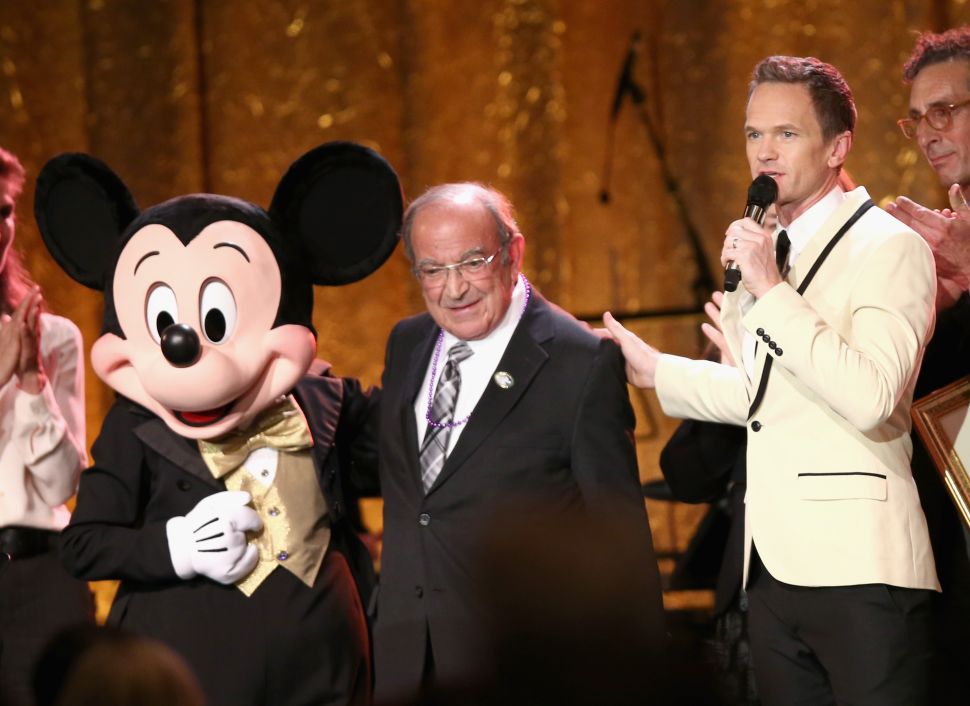 "If you can dream it, you can do it." — Walt Disney
Marty Sklar, one of the original architects of the Disneyland theme park and a celebrated Disney Imagineer, passed away on Thursday at his Hollywood Hills home, Variety reports. He was 83.
Sklar was named a Disney Legend in 2001 and looking back on his decades-spanning contributions to the company, it's easy to see how he earned that distinguished honor. Sklar worked for Walt Disney Co. for more than 50 years (!) and was one of the only people on the planet to personally attend the opening of every single Disney theme park. For those of you counting at home, that streak spans from the original opening of Disneyland in 1955 up until 2016's Shanghai Disney Resort. Yeah, Sklar was kind of a big deal.
His name was added to a window on Disneyland's City Hall, considered the ultimate tribute, upon his retirement in 2009, according to Variety.
But Sklar did not let retirement dull his passion for his lifelong work. He spent several years as a booster for Disney's many branches and was one of the few remaining employees who had worked side by side with the big man himself, Walt Disney. The guy was still shaking hands and greeting fans at the annual D23 Expo in Anaheim, California, just two weeks ago! Commitment, thy name is Marty Sklar.
"Everything about Marty was legendary – his achievements, his spirit, his career," Disney chairman-CEO Bob Iger said. "He embodied the very best of Disney, from his bold originality to his joyful optimism and relentless drive for excellence. He was also a powerful connection to Walt himself. No one was more passionate about Disney than Marty and we'll miss his enthusiasm, his grace, and his indomitable spirit."
"Marty was the ultimate Disney Imagineer and Cast Member. From his days working as an intern with Walt to just two weeks ago engaging with fans at D23 Expo, Marty left an indelible mark on Disney Parks around the globe and on all of the guests who make memories every day with us," Bob Chapek, chairman of Walt Disney Parks and Resorts, said.
Here's to you, Marty. Hope you're having fun with Walt and Mickey now.