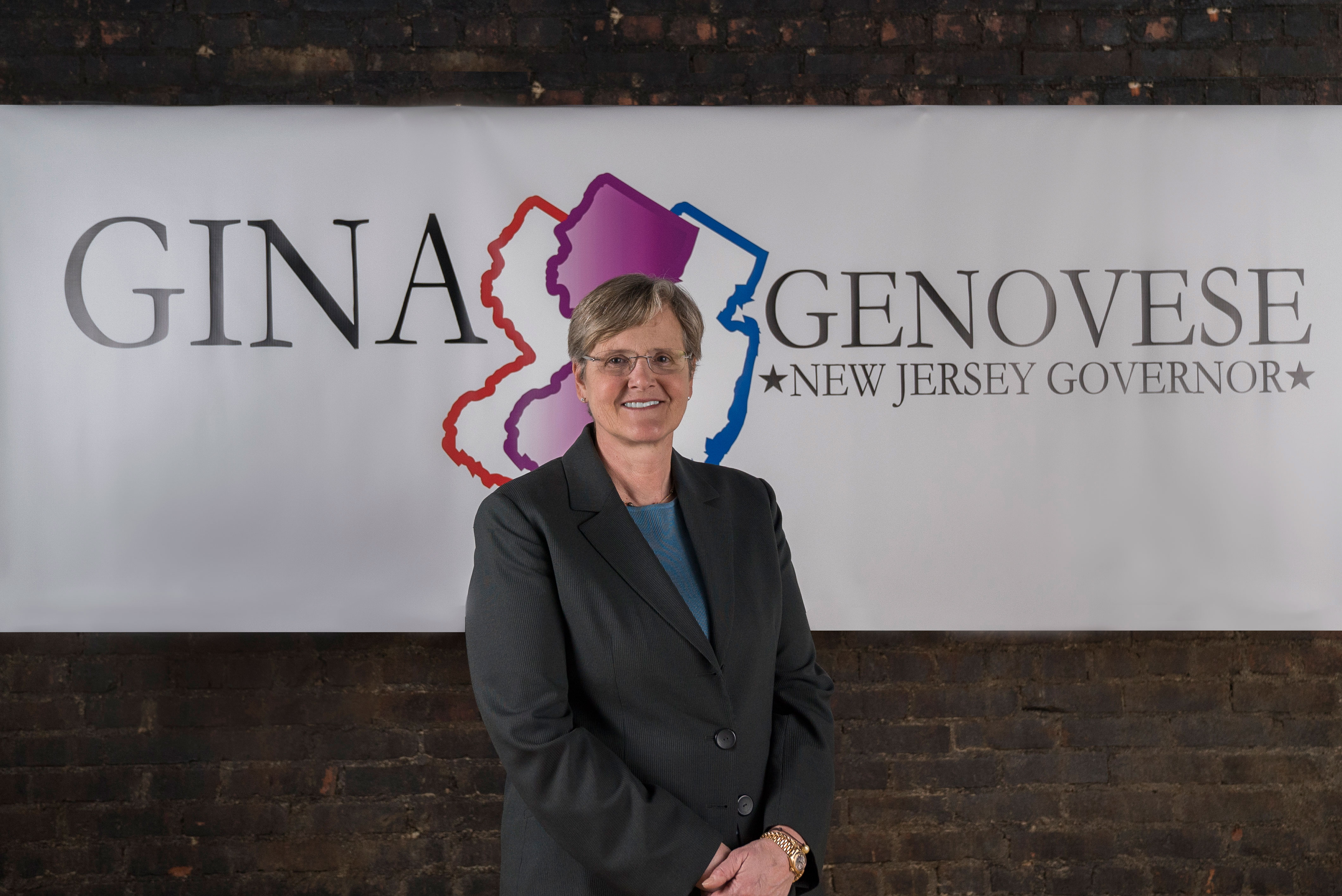 Gina Genovese — a former professional tennis player and mayor of Long Hill — is running an independent campaign for New Jersey governor centered around sharing services between municipalities, a move that Genovese claims could slash property tax bills by up to 15 percent for many New Jersey homeowners.
"I feel that the only hope for New Jersey is if I at least bring this message to the governor's race so people can talk about real issues and real solutions and look at the elephant in the living room," Genovese told Observer on Monday.
New Jersey has 565 municipalities, many of which have fewer than 10,000 residents. In many cases, each of those towns has a mayor and council, a police force, a fire department and a school district. Property taxes are the main funding source for all those services and other local programs.
Critics say the high number of municipalities is one of the main reasons several studies have shown over the years that New Jersey has the highest property taxes in the nation. On the other hand, New Jersey residents according to some polls enjoy the benefits of home rule, of having direct control over their local government and schools.
Pooling local services among several towns can help alleviate New Jersey's highest-in-the-nation property tax bills, Genovese says. Regardless of whether she wins or loses in November, Genovese said, she hopes that her presence in the race can push the goal of sharing services to the forefront of the next governor's to-do list.
"You can unincorporate towns and unincorporate school districts and reincorporate as a new entity," Genovese said. "Basically what this allows New Jersey to do is to start over. Therein lies the big innovation and perhaps the only way New Jersey can address its property taxes."
Genovese is a former Democrat who became an unaffiliated voter when she started Courage to Connect NJ, a nonprofit focused on promoting sharing services between towns, in 2009. She still believes in many Democratic principles such as boosting the minimum wage, increasing affordable housing and legalizing marijuana. She is also the only openly gay candidate in the race.
The Republican nominee, Lt. Gov. Kim Guadagno, has also focused her campaign on the property tax issue, which according to a poll last week by Monmouth University is the top concern for 50 percent of New Jersey voters.
Guadagno's plan would cap the percentage of a family's property tax bill that goes to school funding, and the state would create a new "circuit breaker" property tax credit of up to $3,000 for qualifying homeowners. Guadagno says she would pay the estimated $1.5 billion yearly cost in the state budget by conducting various audits to root out wasteful spending and by revising health benefits for public workers. Guadagno also supports sharing services between municipalities.
"She talks about a circuit breaker and, frankly, I don't really understand it," Genovese said. "Just shifting money and finding more money to pay for the inefficiencies in New Jersey is not going to solve the problem. We need to reduce expenses. We need to tame this giant and start reducing property taxes."
Legislation sponsored by Senate President Steve Sweeney (D-Gloucester) to encourage towns to share services passed the state Senate in 2012 but never got a vote in the Assembly. The Sweeney plan, which had bipartisan support, would have pushed towns to share more services under the potential threat of losing state aid if they did not do so.
Genovese's platform also focuses on creating more economic development in the state. As a small business owner, Genovese says New Jersey has to get creative and find ways to repurpose existing vacant structures to boost the economy and remain competitive with other states.
"We have to keep it sustainable and build jobs in New Jersey," she said. "It is not easy but when you address it regionally, we have to make sure that our industries are sustainable and supported."
Genovese is the only LGBT candidate in the race — she married her wife in 2013. But, she has failed to get the endorsement of Garden State Equality, New Jersey's largest LGBT advocacy group. That endorsement went to Democratic nominee Phil Murphy, a former Goldman Sachs executive who pumped $16 million of his own money into the Democratic primary.
"I'm not going to get many endorsements because I frankly am not able to donate money so people endorse me," Genovese said. "That is not the game I want to play. I want to be able to communicate to the taxpayers and say I am concerned with those important issues. Endorsements come with some constraints."
Reports filed with the state Election Law Enforcement Commission show Genovese has raised $10,377 for her gubernatorial bid.