Just short of donning an actual American flag, Melania Trump proved her patriotism with a duo of red, white and blue outfits over the Fourth of July holiday weekend.
The flag-waving fashion began on June 30, when the First Lady accompanied the president to New Jersey to spend time at his Bedminster golf club, before the holiday weekend. For the short day of travel, Melania selected a gingham cotton skirt from Altuzarra, with tiny checks of white and red. Paired with a crisp button down and a pair of white leather pointy heels, this look exuded an American housewife vibe, in the best way possible. In fact, this exact skirt is now on sale for just $483, which is a relative bargain compared to many of Melania's previous outfit choices, including a certain $51,000 Dolce & Gabbana jacket.
Seeing that Melania had the red and white on lock, where did the blue come into play? On July 4th, of course.
To meet and greet families of the U.S. military on the White House lawn, Melania selected a blue dress from Esteban Cortázar. Featuring a tank-style top and a "flamenco-style" skirt, the royal blue frock featured a band of white satin on the asymmetric hem, adding another touch of patriotic embellishment. This dress is also on sale, for a mere $532, yet another bargain look for the FLOTUS.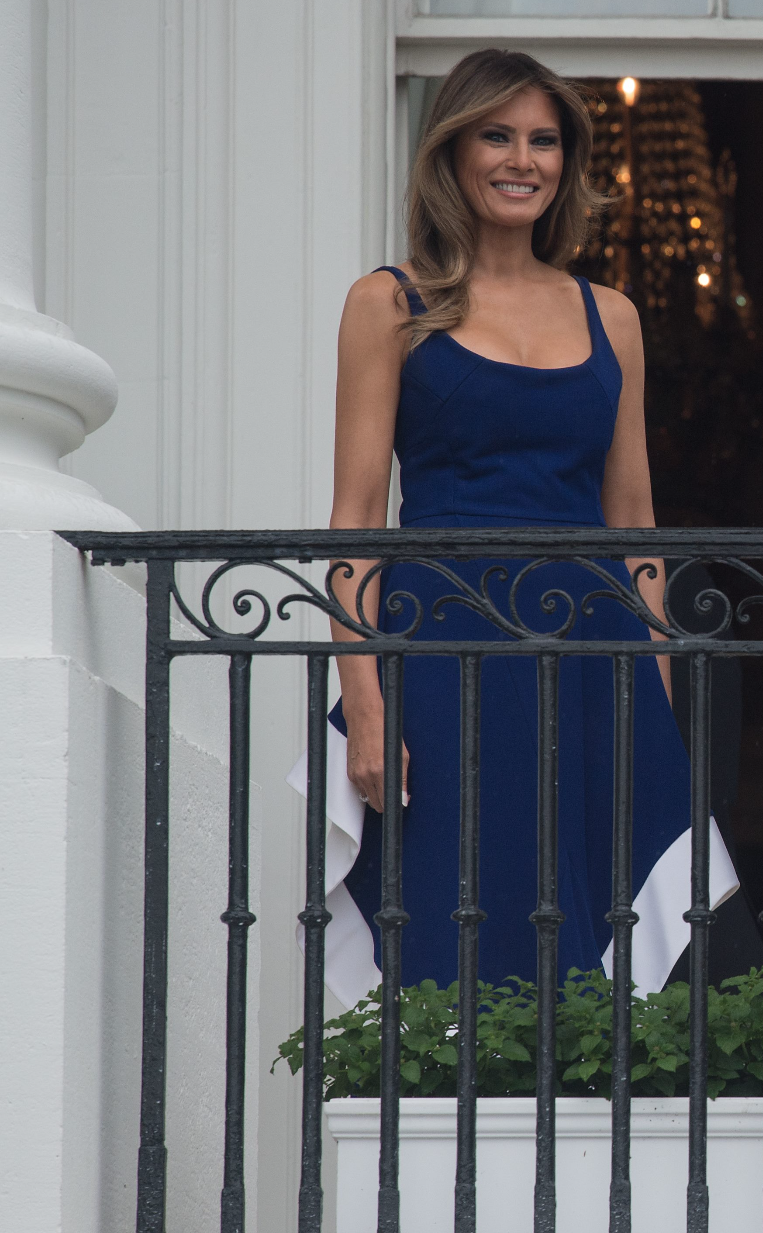 What are these designers' ties to the US? Cortázar was born in Bogotá, Colombia, but spend his childhood growing up in Miami's South Beach. He went on to become one of the youngest designers to show at NYFW, at the ripe age of 18, but is now based in Paris. Altuzarra, meanwhile, was born in Paris, but relocated to America in 2000 and founded his namesake line just eight years later. These stories are similar to Melania's arrival in the USA, as she was born and raised in Slovenia and moved stateside in 1996, to further her modeling career.
But now that the holiday is over, it appears that even Melania's fashion choices are heading back to business. As the first family prepared for their second foreign tour, where they will visit Poland before arriving at the G20 Summit in Germany, Melania wore a pair of windowpane check culottes and a black cashmere sweater. She did add some power accessories, in the form of a shiny croc Hermès Birkin bag and some simple black suede stilettos. It looked to be an ideal and cozy outfit to wear during the long flight to Eastern Europe, which will likely be heavily air conditioned.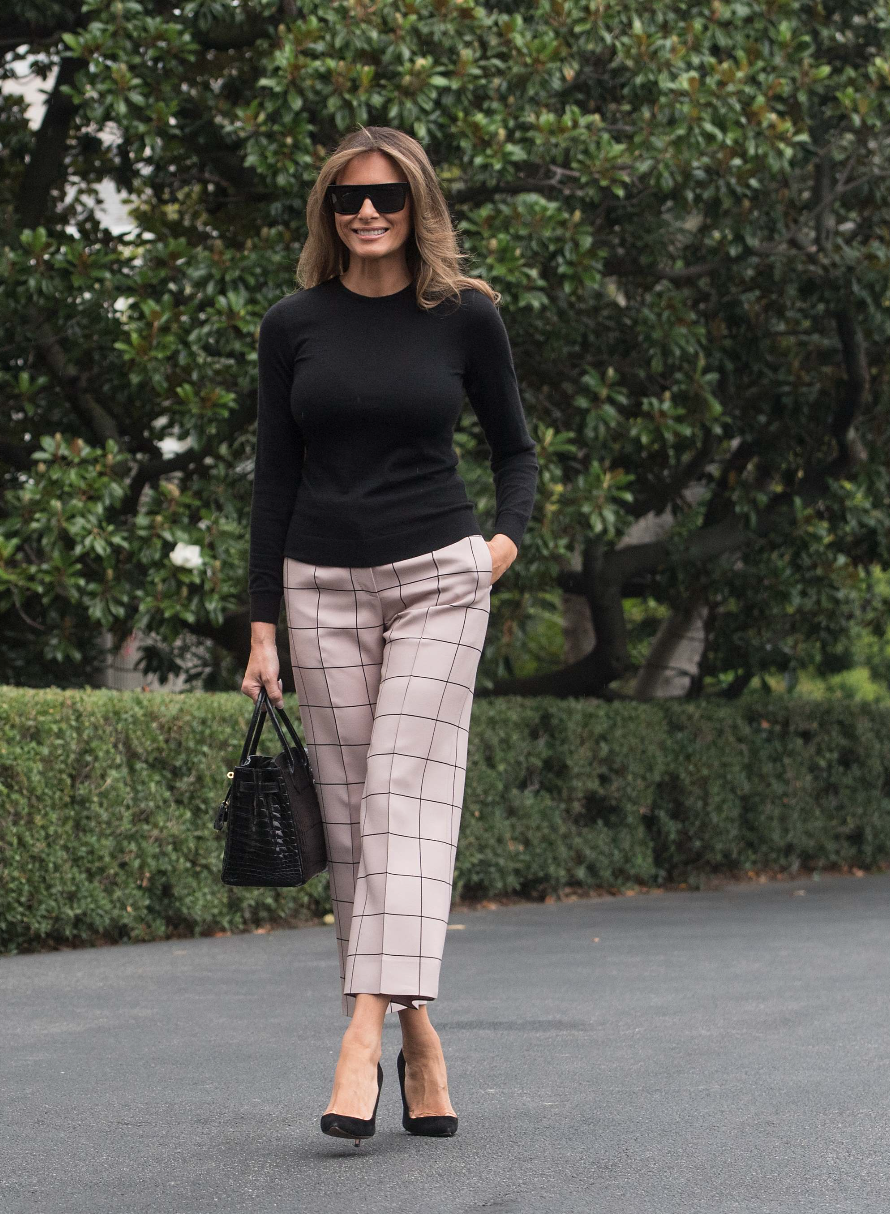 The one accessory she chose to hold on to? Her faithful dark sunglasses, which we can all agree, are necessary when embarking (and disembarking) on long haul flights.