Mindy Kaling is selling her house in Beverly Grove. Scroll through to see inside the home.
Zillow
She's owned the house for nearly a decade.
Zillow
There are beamed ceilings throughout the Spanish style house.
Zillow
There are fireplaces in the living room and family room.
Zillow
The formal dining room.
Zillow
The kitchen has stainless steel appliances and tiled floors.
Zillow
There's a full dressing room.
Zillow
The garage is currently in use as a gym.
Zillow
Mindy Kaling hasn't had the best of luck when it comes to selling her Los Angeles homes, but she's hoping for a better outcome with her longtime Beverly Grove abode.
The actress and comedian, whose pregnancy was reported just last week, has listed her longtime Spanish style home, which she purchased just under ten years ago for $1.58 million
Hopefully, she doesn't face the same issues she did with the Sunset Strip fixer upper she sold earlier this year—Kaling took a loss on that two-bedroom, 2.5-bath home, which she bought in May 2013 for $1.695 million and eventually sold for a mere $1.61 million.
The four-bedroom, three-bathroom home she's just put up for sale doesn't look like it needs as much work, though Kaling has tried to offload it before—she stuck a $1.8 million price tag on it in 2013, but apparently there were no takers and she eventually delisted it. But now it's back, with a bumped up ask of $2.2 million.
The 2,674-square-foot home has arched doorways, hardwood floors, beamed ceilings and wrought iron fixtures throughout, as well as a "banquet size" dining room with barreled ceilings, according to the listing held by Ed Solorzano at Berkshire Hathaway.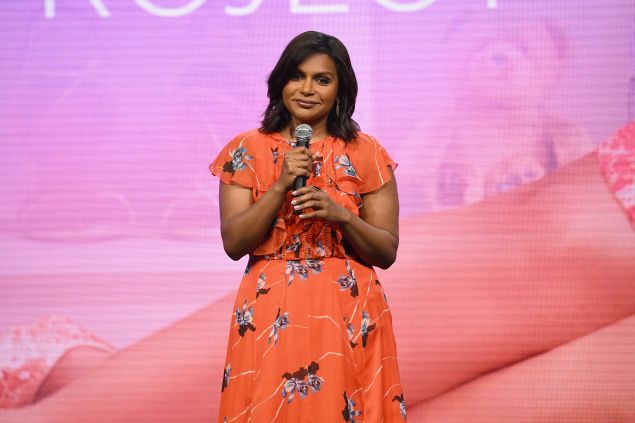 The kitchen has stone tiled floors and stainless steel appliances, in addition to granite counters and a center island.
There are fireplaces in the living room as well as a family room, with French doors in many of the rooms of the single-story abode. The master suite has its own dressing room and a private bath, and there's a separate garage that is currently configured as a gym. While there doesn't appear to be a pool on the property, there is a cozy patio.
We didn't know the comedian was so into real estate, or that she owned quite this many homes—aside from the home she took a loss on and the house she's currently trying to sell, she also owns a very stylishly decorated apartment in Nolita, as well as a newly renovated and redesigned house in the Hancock Park area of Los Angeles. She recently showed that one off in an Architectural Digest spread—we suppose we'll just have to wait and see what she decides to do for a nursery.