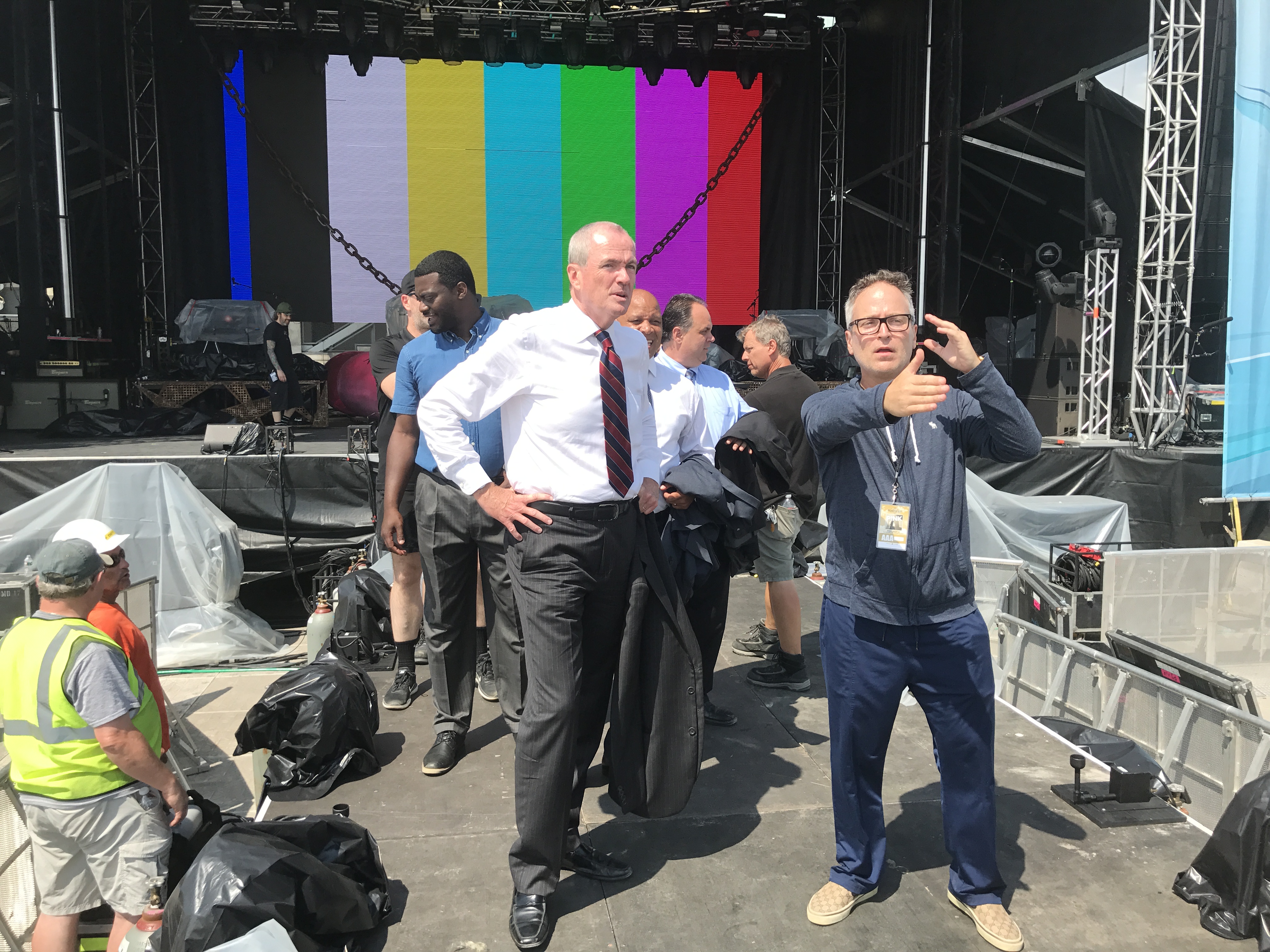 Phil Murphy was still critical of a state takeover of Atlantic City on Wednesday as he toured the resort with local officials left with little power.
Murphy, the Democratic gubernatorial nominee, has pledged to end the takeover if elected governor — a promise he made before the stepped-up state intervention even started.
"I still don't like it," he said Wednesday.
He was especially sympathetic to public safety workers who have seen their union contracts rewritten by former U.S. Sen. Jeffrey Chiesa, a close ally of Gov. Chris Christie who is now in charge of the city's affairs. Murphy had a closed-door meeting Wednesday with the city's firefighters union.
"They're obviously up against it," Murphy said. "I don't think Atlantic City getting back on its feet on the backs of first responders, firefighters and police is the way we should be running government."
The state stripped major decision-making powers from local officials in November to deal with the city's dire finances. The gambling mecca was on the brink of bankruptcy last year and is still hundreds of millions of dollars in debt. Its tax base has dropped two-thirds since 2010.
Chiesa and state officials have since cut pay and threatened layoffs for public safety workers, settled the city's tax appeal debt with Borgata Hotel Casino & Spa and produced a budget with the first municipal tax decrease in nearly a decade. Hard Rock International recently bought and plans to reopen the former Trump Taj Mahal casino, one of five casinos to close since 2014.
"Listen, there's progress. There's no question there's progress," Murphy acknowledged. "But I don't view it as correlated."
Without getting into details, he said he preferred a state "partnership" with Atlantic City.
Murphy made several campaign stops in the city, including at a soon-to-be-built Stockton University campus, the city' famous White House Subs shop and backstage of a Pink beach concert. Joining him on his campaign tour were City Councilman and mayoral candidate Frank Gilliam and his council running mates. Assemblyman Vince Mazzeo and state Senate candidate Colin Bell, Democrats running in a legislative district that includes Atlantic City, were with him at the Stockton site.
In the morning, Murphy received an endorsement from the New Jersey State Building & Construction Trades Council at the union's convention in Caesars Atlantic City casino. He told the crowd of construction workers that he would make investments in infrastructure, champion vocational education and apprenticeships and stand up against efforts to pass "right to work" laws that Murphy called "simply code for union busting."
"Under — God willing — a Murphy administration, organized labor gets back to center stage," he said. "It is no secret that the union door was the one through which generations of New Jersey families have walked into the middle class. I do not want this door closed or even partly closed to future generations. I want it held wide open."
Murphy is running against Republican Lt. Gov. Kim Guadagno to replace Christie. Election Day is Nov. 7.