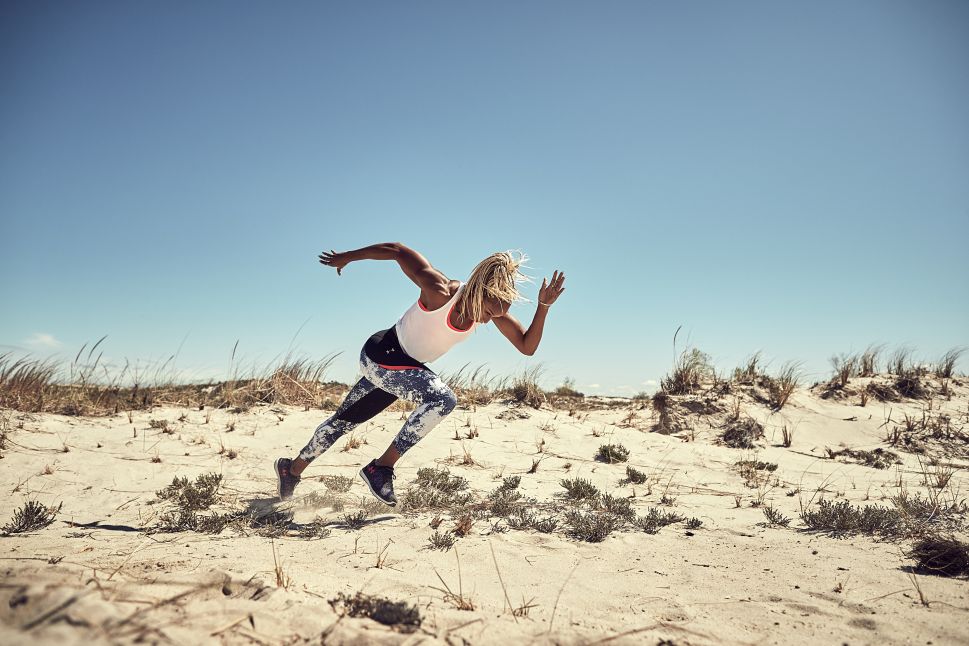 If you were to walk past Natasha Hastings on the street, you would be forgiven for doing a double take. With long, blond cornrows, her trademark red lips and dewy skin, her candor and confidence are captivating. You'd also be forgiven for not assuming she was an Olympic runner, who competed and won gold for Team USA in the 2008 and 2016 Olympics.
Soon enough, you'll know exactly who Hastings is and what she's all about. The thirty-year-old track and field athlete will be starring in Under Armour's latest campaign, Unlike Any, which aims to challenge societal stereotypes about topics including gender, race and body image. In the campaign, six athletes from different arenas perform their chosen discipline in a short film, while a poem—written specifically about them—is read by the poet who wrote it.
All of the athletes featured, including American Ballet Theatre principal ballerina Misty Copeland, share inspirational stories about their journeys to success, and Hastings is no exception. From overcoming issues with her "boy" body and her depleted self-esteem, to missing out on the 2012 Olympics, her journey to success hasn't been an easy one.
"In a track there are eight lanes; eight women out of the whole world that are doing what I do. My issues with body image are still something that sneaks in, I am still the largest girl out there. But I have to remind myself that I am still 'at the table,' I'm still one of the best in the world," the athlete explained.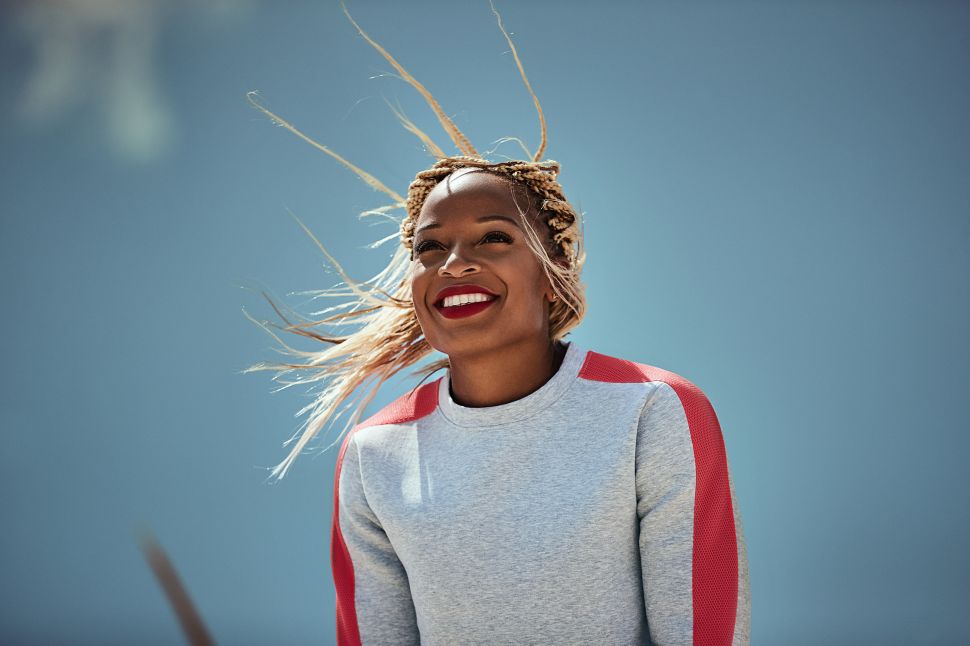 She continued: "There's still always that self doubt in your mind. I've really had to push through that, and quiet those sounds and really go for what I want." With her signature lipstick in place and without a single smudge ("I run every single race with a red lip!"), Hastings is working to harbor her newfound platform to spread knowledge of the USA Field and Track team, but also to profess what she's learned about conquering those pesky inner demons. To do that, she has started her own YouTube channel, Tea Time, which tackles issues of confidence, self-love and acceptance. She's so passionate about spreading the message that she plans on taking Tea Time on a tour across the country.
"My plan is to fill a room with adolescent girls and have influential sport stars talking and discussing issues, and how they've overcome adversities, to inspire young women. I want to show the diversity of women in sport, but also to show what sport can do for adolescents; it really can open doors."
And while she is definitely not one for looking back, if she could give young Natasha any pearls of wisdom, they would be: "Be who you are, you don't have to please anyone. You do you!"
[youtube https://www.youtube.com/watch?v=3WFrHNYLApk&w=560&h=315]
You can check out Under Armour's Unlike Any campaign here.