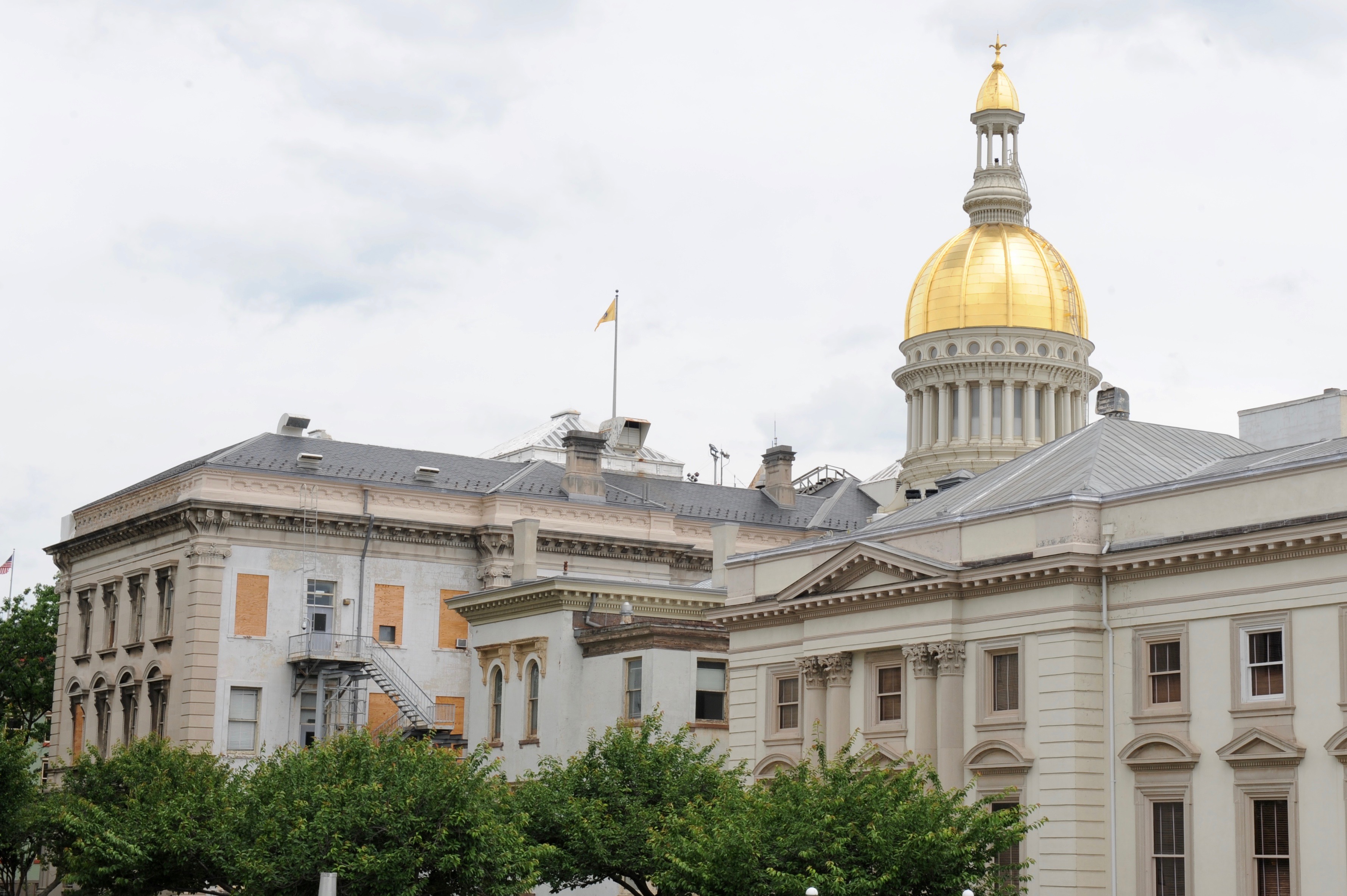 The state Assembly voted 67-0 on Monday to pay public workers for days they missed during the three-day government shutdown in early July, sending the back-pay bill to Gov. Chris Christie, who has pledged to sign it.
Nearly 35,000 state workers were forced to stay home after a budget brawl shuttered state government, closing courts, state parks and beaches and some government offices. The shutdown lasted from Saturday, July 1, through the early hours of Tuesday, July 4. Most workers were affected for just one day, a Monday.
The bill (S3422) adds language to the fiscal 2018 budget to guarantee workers "promptly receive their full salary or wage payment" for the duration of the shutdown. The legislation cleared the state Senate by a 31-0 vote earlier this month.
Assembly Speaker Vincent Prieto said that he expected Christie to quickly sign the bill and that he hoped workers would be made whole in the next pay cycle. Prieto (D-Hudson) has argued Christie could have paid employees sooner with an executive order since the money was already appropriated in the budget. But Christie claimed he didn't have the authority to do so without enabling legislation.
"That's why this was an exercise today, in my opinion still, because it was in the budget," Prieto said. "So it's not that it's something we added to the budget today. But listen, whatever it takes to get those workers were paid. We were able to gather up enough members today to get it done."
It's unclear how much money is required to provide back pay to affected workers. Prieto said he didn't know the cost and referred a reporter to the Treasury Department.
"Final costs for revised payroll expenditures during the closure period will be determined once variables such as vacation and sick time are accounted for within the payroll system," said Willem Rijksen, a Treasury spokesman, adding that the calculation would be done "as quickly as the payroll system and cycle reasonably allow" after Christie signs the bill.
Hetty Rosenstein, the New Jersey state director of the Communications Workers of America — the largest state worker union — praised the back pay vote in a statement Monday.
"We applaud Speaker Vincent Prieto and all those legislators who voted to pass a clean budget," she said. "We thank them for doing their job by standing up for the integrity of the New Jersey state budget, as well as the process. We also thank the legislative leaders — from both houses — for making sure our members, who were locked out during the shutdown, are paid."
Lawmakers tackled other issues related to the shutdown, which drew national attention when Christie was pictured sitting on a state beach he closed to the public while tourists were turned away during the July 4 holiday weekend.
The Assembly voted 63-2 with two abstentions to disallow the governor from using the state-provided house at Island Beach State Park in future budget-related shutdowns. The bill (A5132) would bar the governor and his family from using any state-owned residential property except for Drumthwacket, the governor's mansion in Princeton, in such a scenario.
Assemblywoman BettyLou DeCroce (R-Morris) and Assemblyman Kevin Rooney (R-Bergen) voted against that bill, while Assembly Minority Leader Jon Bramnick (R-Union) and Assemblyman Joe Howarth (R-Burlington) abstained.
Assemblyman John Wisniewski sponsored the Beachgate bill (A5132) and said he wasn't expecting so many Republicans to vote for it. "Even Republicans thought it was a bad idea" for Christie to be at the beach during the shutdown, he said.
"Governor Christie said he went to the beach during the shutdown to honor his obligation to his family," Wisniewski (D-Middlesex) said after the vote. "Well, there were several other fathers in New Jersey who wanted to take their families out to that very same beach that weekend but were turned away."
The Assembly voted 67-0 on a bill that would keep that beach open to the public in future shutdowns. The measure (A5128) would keep state parks, forests, recreation areas, historic sites and natural and wildlife management areas open for up to seven days if a budget is not enacted by the July 1 constitutional deadline. That's similar to a 2008 law that keeps casinos open for a week during state shutdowns, a response to a 2006 budget dispute that closed Atlantic City's gambling halls.
"While families were being asked to vacate their camping trips at state parks on a national holiday weekend, the governor took the opportunity to enjoy a state-owned beach front property," Assemblyman John McKeon (D- Essex), a bill sponsor, said in a statement. "Families were grossly inconvenienced by the unexpected government shutdown and that should never happen again."
Both the beach house and state park bills now head to the Senate.
Update (9:02 p.m.): A statement from CWA NJ State Director Hetty Rosenstein has been added to this story.
Update (3:25 p.m.): A Treasury spokesman's comments have been added to this story.