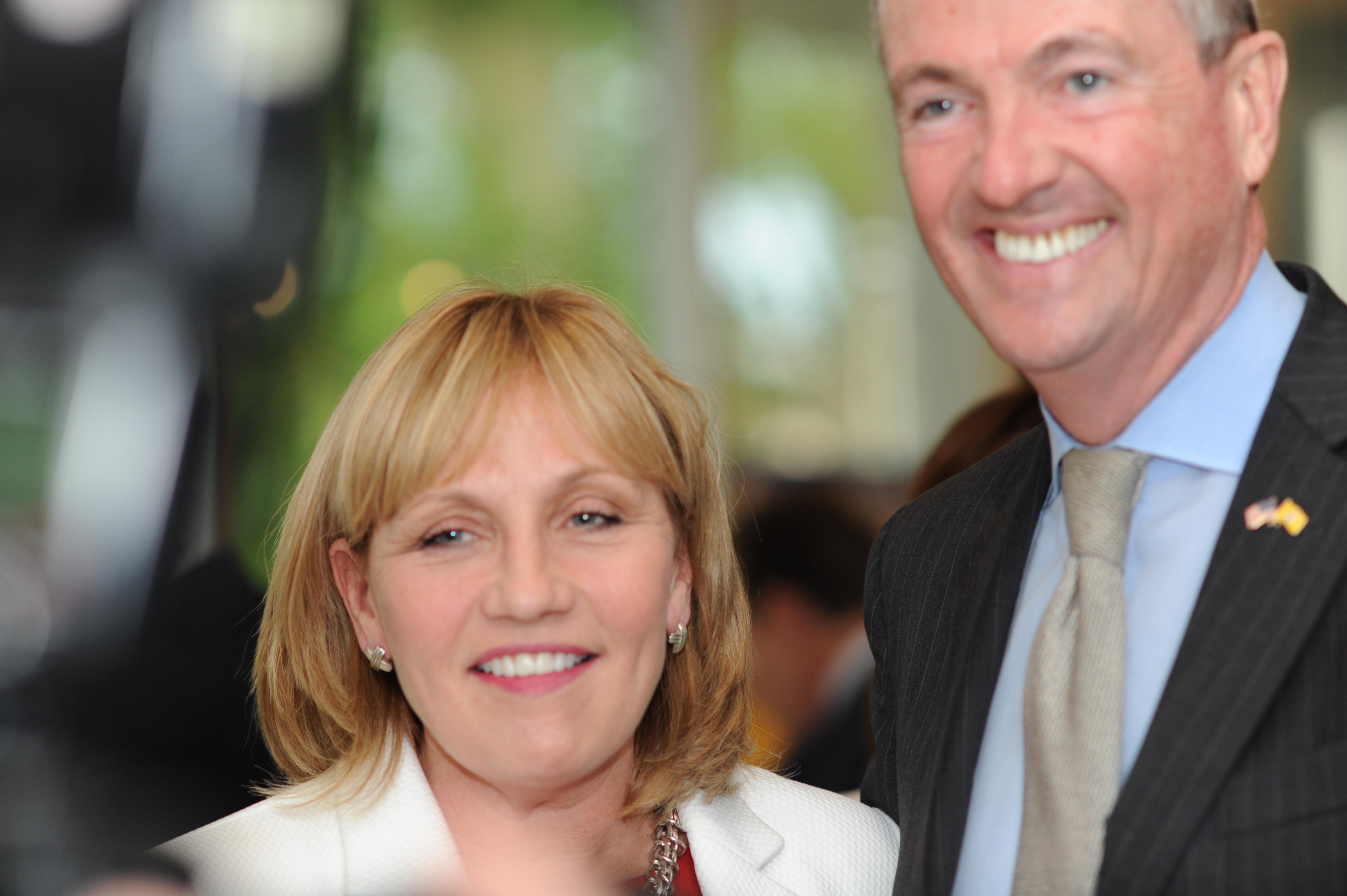 Gubernatorial candidates Phil Murphy and Kim Guadagno will face each other during two debates this fall, one to be held at William Paterson University in Wayne and another at the New Jersey Performing Arts Center in Newark.
Their running mates — who have not yet been selected — will debate at a separate event hosted by Montclair State University.
The New Jersey Election Law Enforcement Commission on Tuesday considered 12 applications from universities, news organizations and nonprofit groups interested in hosting the debates, and selected three winners.
The William Paterson debate will be broadcast on CBS and co-sponsored by The Record, a Gannett property. Gannett will stream the debate on Facebook Live and on the web. CBS New York's Kristine Johnson, KYW Philadelphia's Jessica Dean and The Record's Alfred Doblin will moderate. Due to the broad reach of CBS and the online broadcasts, the debate will be available for all New Jersey households.
The NJPAC debate will be co-sponsored by ABC, Univision, Rutgers University, the League of Women Voters, and NALEO. It will be broadcast on multiple ABC affiliates and on Univision. Moderators will be ABC New York's Sade Baderwinwa and ABC Philadelphia's Jim Gardner. Twitter will contribute an interactive feed to the broadcast.
NJTV, WNET and C-SPAN will broadcast the debate between the lieutenant governor candidates, and NJTV's Mary Alice Williams will moderate.
ELEC Executive Director Jeff Brindle said that while the physical debate venues are all in North Jersey, "what the commission was looking for was to get the widest viewership and the widest listenership."
"That is the most important thing, that there is statewide coverage in terms of TV and radio and also social media and so forth," Brindle said. "The actual venue I think 20 years ago was more important than it is now."
The debate dates have yet to be announced but New Jersey election law requires that all publicly financed gubernatorial candidates participate in two debates while all publicly financed lieutenant governor candidates participate in one debate. Both Murphy and Guadagno have already qualified for the matching funds program, according to their campaigns.