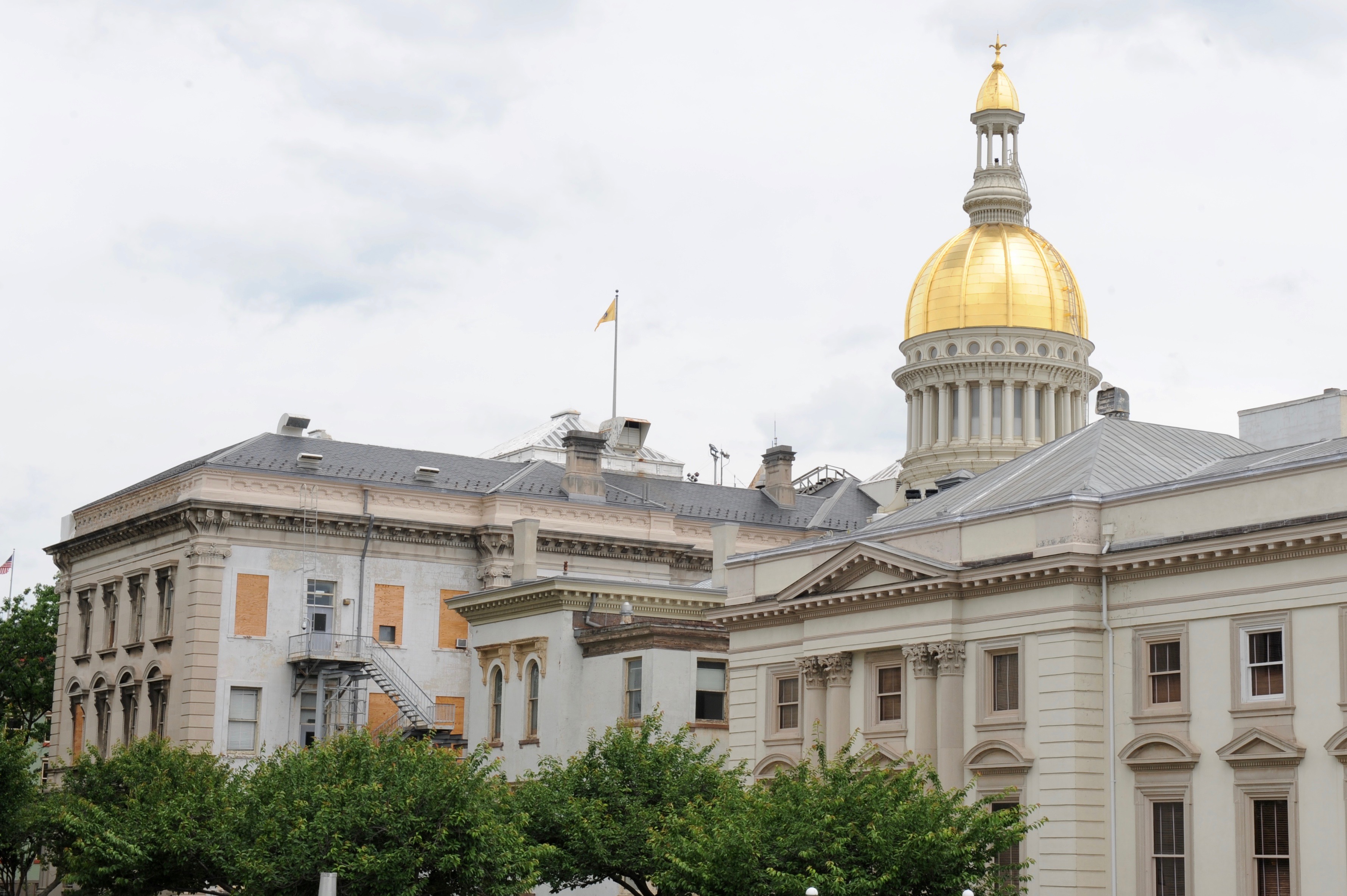 Public workers frozen out of their jobs during the three-day government shutdown would receive back pay under a bill that passed the state Senate in a 31-0 vote Thursday.
Gov. Chris Christie has said he would sign the back-pay legislation, should it pass the Assembly. The bill will be introduced in that house later on Thursday and will see a vote before the end of July, Assembly Speaker Vincent Prieto said at a rally with workers.
After initially saying state workers shouldn't count on back pay, Christie pledged to sign the bill Wednesday if it's sent to his desk. Senate President Steve Sweeney said Thursday that Christie agreed to pay furloughed workers after a conversation they had.
Nearly 35,000 state workers were furloughed when a budget dispute shut down state government this month, closing courts, state parks and beaches and government offices. The shutdown lasted from Saturday, July 1, through the early hours of Tuesday, July 4. Most workers were affected for only one day, a Monday.
The Senate bill (S-3422) added language to the fiscal 2018 budget to guarantee workers "promptly receive their full salary or wage payment" for the duration of the shutdown, according to a draft of the legislation. The bill required an emergency vote Thursday since it was walked onto the floor without a committee hearing. Still, it got wide bipartisan support and no opposition.
"It was no fault of the workers that this happened," Sen. Linda Greenstein (D-Middlesex), a bill sponsor whose district houses many state workers, said of the shutdown. "To me, it is a moral obligation to get this to the governor's desk as soon as possible so our dedicated civil servants can be made whole sooner rather than later."
A budget brawl between Christie and Prieto (D-Hudson) shuttered state government this month when the two squared off over a bill to restructure New Jersey's largest health insurer, Horizon Blue Cross Blue Shield. Prieto refused to post the bill for a vote, while Christie threatened to veto out spending Democrats added to the budget if he didn't get it. Both sides ultimately agreed on a watered-down version of the Horizon measure.
But the two have continued to feud more than a week after the deal was reached, fighting over whether legislative action is needed to provide back pay.
Prieto asked Christie last week to use executive authority to pay workers, arguing the money to do so was already contemplated in the $34.6 billion budget. Christie said the speaker's request was "perplexing" and "unlawful," and said the Legislature first needed to pass a bill, as they did to cover workers' pay after a 2006 shutdown. Prieto called Christie's response "ridiculous" and mocked him for auditioning for a sports talk radio job. A Christie spokesman then blamed everything on Prieto.
And so on.
Sweeney (D-Gloucester) sided with Christie during the budget showdown and agreed with the governor again Thursday, saying legislation was needed to provide back pay. He then questioned why Prieto hadn't yet scheduled a voting session in the Assembly. Sweeney said the speaker is clearly "angry."
"I have no idea why the Assembly is waiting," Sweeney said. "I scheduled a vote because I knew we had to do it this way. There's no reason why (Prieto) couldn't, and he needs to bring his members in to get this done."
Prieto later announced during a public worker union rally that the Assembly would return for a vote before the end of the month, once he finds a date that works for lawmakers. But he maintained that Christie lawfully could have paid the workers on his own and sooner through an executive order.
"He wants a bill, we'll give him a bill. That's not a problem at all," Prieto said. "But the one thing I can tell you, he has always found a way of doing things, and I think he could do this. He has found a way of borrowing $300 million for state house renovations without public approval or the Legislature."
The union rally, organized by the Communications Workers of America, included dozens of state workers demanding to be paid for the shutdown. They had whistles, chants and a large drawing of Christie lounging on the state beach he closed during the July 4 holiday weekend.
"An amazing thing happened during this shutdown. One thing we found out: people don't want to lose us even for a day," said CWA New Jersey State Director Hetty Rosenstein. "Our workers did nothing to deserve to be locked out. We are happy to be back. We are happy to be giving our best. And we are very happy we are going to get paid for it.