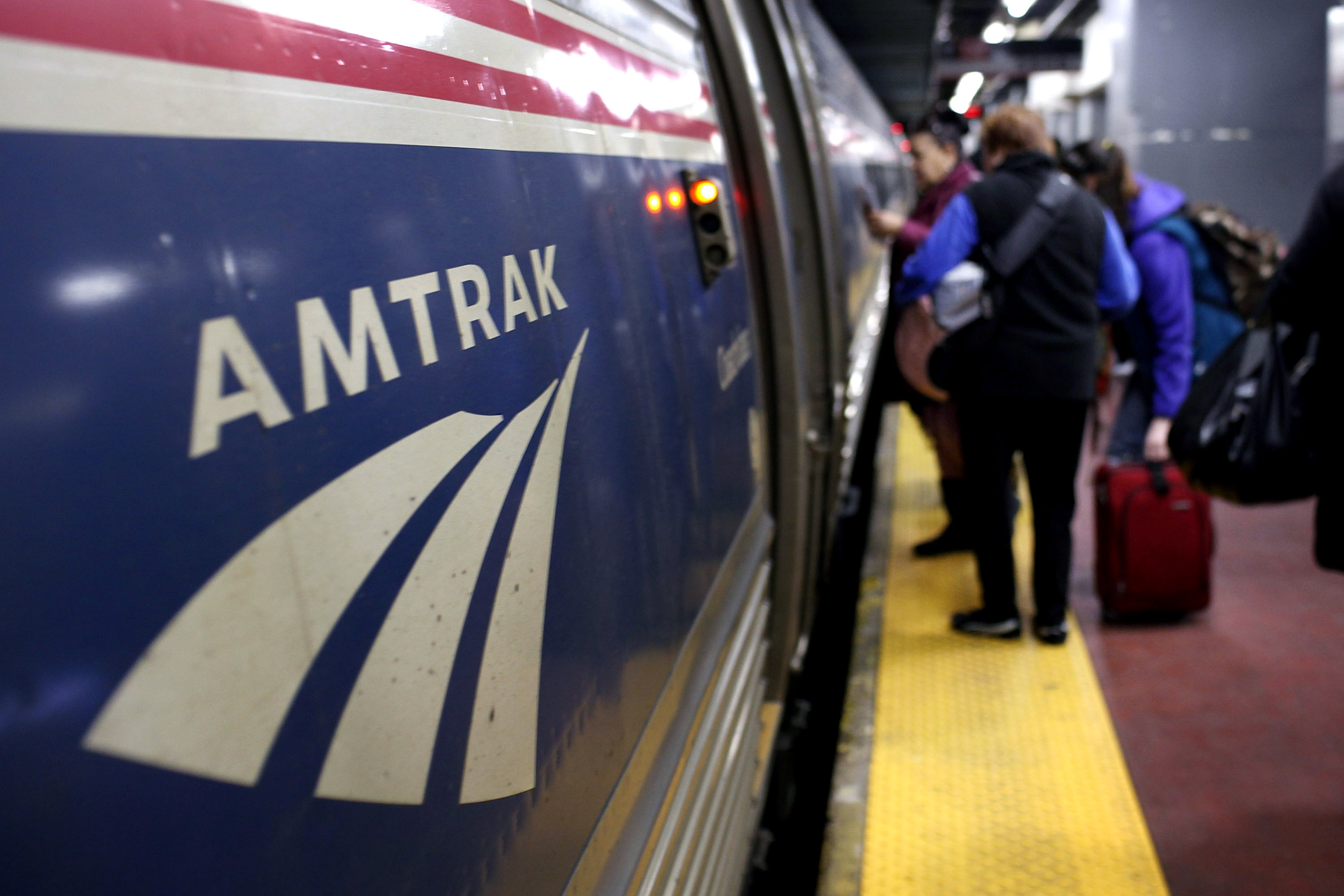 NEW YORK — The "summer of hell" started ahead of schedule.
A New Jersey Transit train at New York Penn Station derailed Thursday night — the third derailment there this year — causing "extensive delays" days before rail repairs reroute thousands of riders, according to Amtrak, the station's operator.
It was fitting way to kick off the chaos set to begin Monday, when renewal work closes three tracks and reduces 25 percent of NJ Transit service to Penn Station. The slow-speed derailment occurred near the A Interlocking, the complex web of tracks that Amtrak will rebuild over the next eight weeks.
"The area where the derailment occurred is part of the area we will take out of service to do renewing," Scot Naparstek, Amtrak's chief operating officer, said Friday afternoon. The incident is still under investigation, he said. The minor, single-car derailment caused no injuries and service was restored by Friday morning.
Like Thursday's incident, derailments in March and April also occurred at Interlocking A, though not at the same points, Naparstek said.
Naparstek spoke to reporters to discuss the major track and switch renewal project that will run from July 10 to Sept. 1. The multi-million-dollar program was announced in April on the heels of two derailments that caused days of commuter delays and put a spotlight on the poor condition of Penn Station, the nation's busiest railroad station.
Amtrak typically does renewal work on nights and weekends to minimize service disruptions, but because of "severe wear" to tracks in Interlocking A, the agency felt it needed to escalate renewal time and take tracks out of service during the daytime, Naparstek said.
The recent derailments "are really a signal to us that we need to speed up that work," he said. "If we want a commuter to feel that we're proving reliable service, we have to go and do this work on much a faster time frame, hence why we're compressing really what would be years' worth of work on weekends into a an eight to 10-week window."
New Jersey Transit riders using the Morris and Essex line will be hit the hardest. That train will now stop at Hoboken instead of New York, forcing roughly 7,500 commuters to switch trains, take busses or ride ferries for the last leg of the trip.
All of that could add 60 to 90 minutes to commutes on some days, officials testified in a legislative hearing on the project in May. Riders on that line will get their fares cut in half, which could cost the New Jersey budget $15 million, state officials have said.
Naparstek's message to riders on Friday: We're sorry.
"We absolutely appreciate the concerns, the inconvenience and frankly the fact that we've affected riders and inconvenienced them already," he said.
Amtrak has come under fire from Gov. Chris Christie, who has been blaming the railroad operator for recent delays. In April, he ordered New Jersey Transit to withhold payments from Amtrak. And state officials have said they may try to recoup lost fare funds from Amtrak.
Christie, who has been criticized himself for canceling ARC, an underwater rail tunnel project, in 2010, was less combative in a statement Friday about the latest derailment. He called for a "full investigation" into what went wrong.
"The safety of New Jersey citizens is paramount and we will do everything possible to ensure that NJ TRANSIT and Penn Station are safe," he said.
Naparstek had nothing but nice things to say about NJ Transit on Friday, calling the state agency "cooperative and collaborative."
The massive summer project likely won't be end of headaches for commuters. More work will have to be done to revive the over-capacitated station fed by a century-old tunnel under the Hudson River.
The upcoming project only deals with tracks and switches in one area, and other interlocks and signals will have to be addressed in the future, Naparstek said. Until the Gateway Project – a planned program to replace a bridge and build a new Hudson River tunnel – is complete, commuters will see disruptions when repairs are needed, he said.
But is another major, multi-month disruption in the cards for commuters? Naparstek said the work on Interlocking A is more complex and will likely be more time consuming that other issues. But he didn't want to say anything for sure.
"You got to be careful about making predictions because you'll always be wrong," he said.