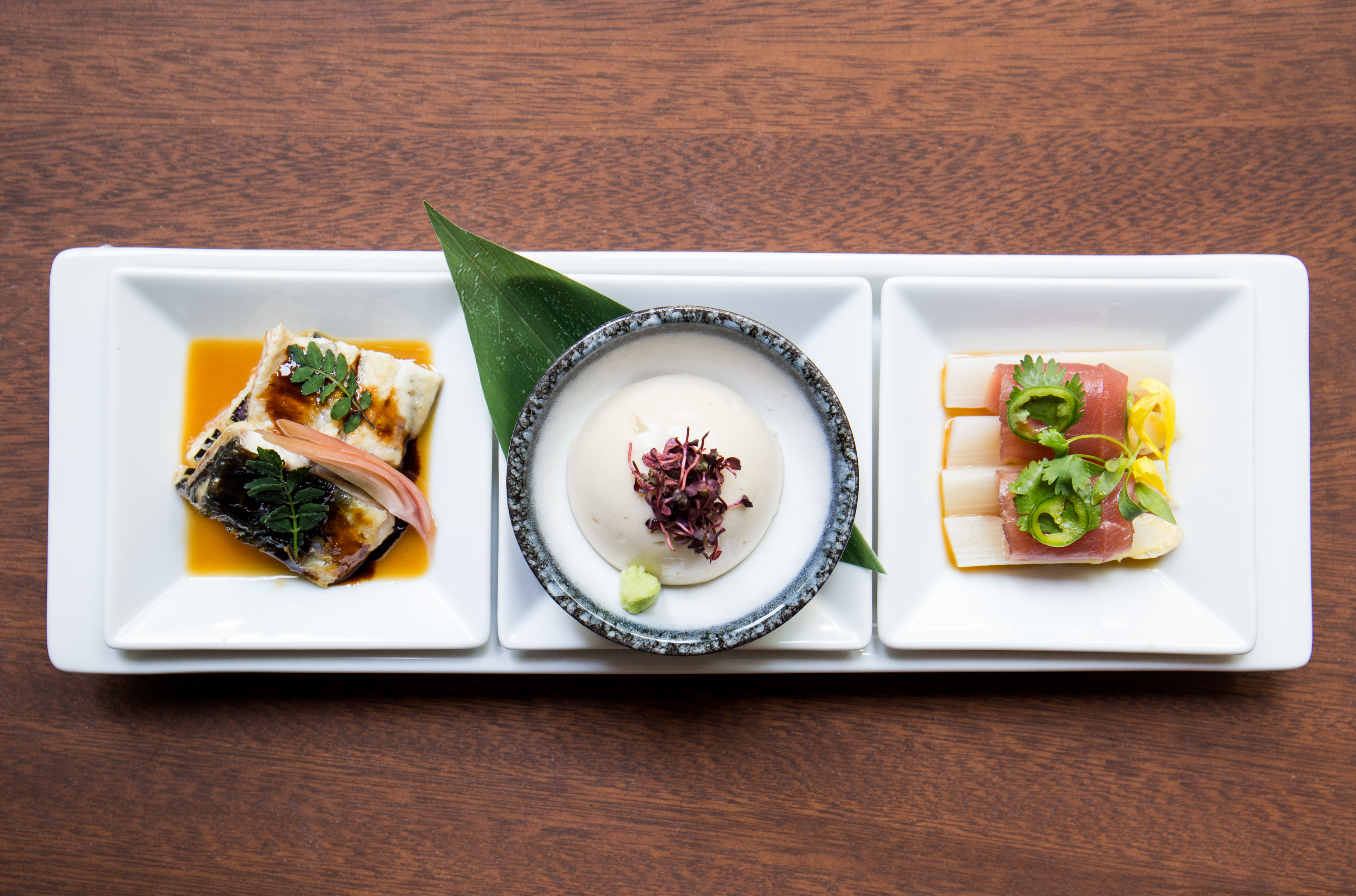 For a vacation that's filled with meal after meal of incredible sushi, sans the very long flight to Tokyo, consider a trip to London this summer. Nobu Hotels has just opened the doors of a new hotspot, right in the heart of Shoreditch—and they've got all your sushi needs covered.
Located on Great Eastern Street, this hotel takes all the details of the iconic Japanese restaurant and translates them into sleek, but comfortable, guest rooms. Think bare concrete accents with veins of gold, globe light fixtures with exposed cords, custom golden sinks by Laufen and watercolored walls. Zen details come into play thanks to features such as standalone soak tubs, traditional Japanese tea sets and shoji screens.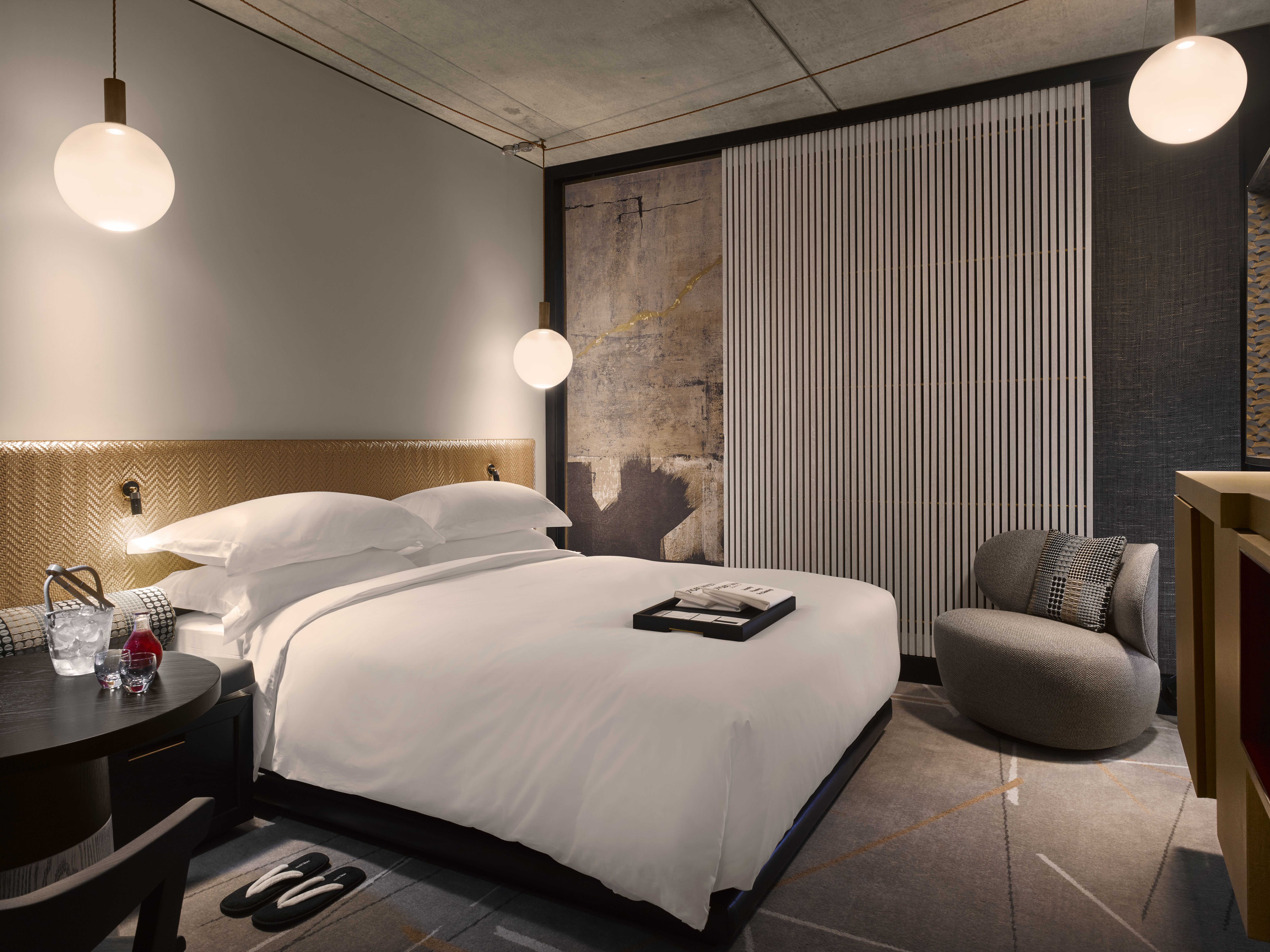 In addition to the 143 guest rooms, there are seven super luxe suites. However, the lobby boasts the crown jewel of the hotel: the 240-seat Nobu restaurant, London's third outpost of the international sushi joint from Nobuyuki Matsuhisa. This particular eatery features a 10-seat sushi bar, plus an exclusive 18-seat chef's table, the latter of which provides a peek at the chefs in the kitchen and the sushi chefs behind the bar, simultaneously. There's even an outdoor courtyard, in which the sushi can also be enjoyed.
Executive Chef Greg Seregithe has created a handful of exclusive dishes for this location, including a wood oven roasted lobster with Hakaido scallops, cilantro aioli and ikura. The bar will be serving up a selection of vintage sakes, limited edition Japanese whiskies and rare champagnes, offering the opportunity for a perfect pairing at every meal.
However, Nobu Shoreditch guests don't need to leave their beds to enjoy the luxe chain's signature dishes, such as black cod den miso or the yellowtail sashimi with jalapeño. In the morning, place an order for the Matsuhisa Benedict with Crab, finished off with shiso béarnaise and ikura, or consider the Nobu Style Full English breakfast, featuring a Japanese poached egg and adzuki beans. Seeing as room service is available around the clock, perhaps a late night order of the Bento Box will do, should you have the desire to share your dinner with others.
This particular hotel also has Robert De Niro's stamp of approval—he's a co-founder of Nobu Hospitality—alongside sushi maven Matsuhisa and Meir Teper. The power trio are currently working on opening the next wave of this novel hotel concept; expect to see Nobu hotels popping up next in Marbella, Riyadh, Los Cabos, Chicago, Toronto and Bahrain.