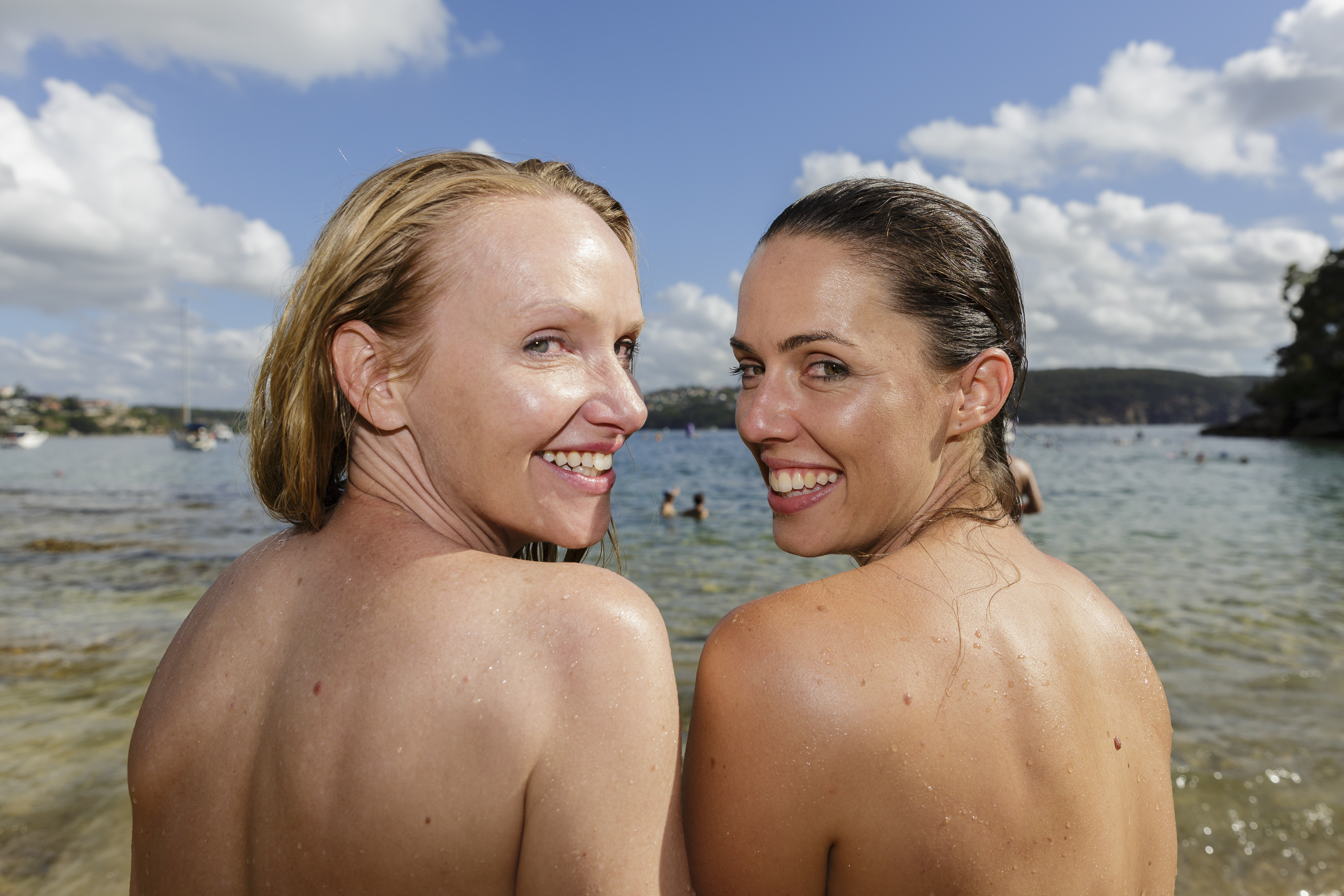 Body positivity is having a moment, from Instagram accounts started by models to social media movements and hashtags embraced by everyone. But one unexpected body positive movement has come in the form of nudity—and not just online.
The idea of stripping down in the name of equality and body positivity is not a new one. From college campus underwear runs to nude swims such as the Sydney Skinny, undressing in public has always made a statement, albeit a controversial one. But it's possible the plethora of unclothed activities and the popularity of #FreeTheNipple have made going au naturel far more natural. 
New York, of course, has embraced the trend, from coed topless book clubs to protests in the buff. In June, Times Square became the scene of an enormous body positive protest, replete with body painting. Artist Andy Golub convinced 200 people to drop trou in the midst of Times Square, and not because they wanted to become desnudas or challenge the Naked Cowboy. Instead, their purpose was to preach self love, acceptance and of course, body positivity with custom messages on their chests and backs. The event was called Body Notes Bash, inspired by the inspiring messages on the Union Square subway Post-It note wall that sprang up in the wake of the election.
Over three hours, the nude models were painted publicly with the saying of their choice. While it was certainly an opportunity for these people to embrace their bodies, it's unclear if it made others more comfortable with nudity, especially as Times Square is a place almost exclusively visited by tourists who are expecting to see unusual happenings. Perhaps if they stripped in the midst of the Financial District it would have been more notable, although there likely would have been an arrest or two.
The latest body positive moment was courtesy of a plus size woman who protested nude inside of Dorothy Perkins at the Kent Mall, acting as a mannequin. Onlookers believed she was objecting against the ultra-thin mannequins in the window, practically expected in all department stores. Police escorted her out, but not before plenty of people photographed her political moment.
These nude moments are just as important as the hashtags they correspond with, in making changes to how the body positive movement is viewed, especially since they show that everyone has a right to body positivity, not just models. But only time will tell if the nude protests enact change, instead of just offering slightly salacious photographs.