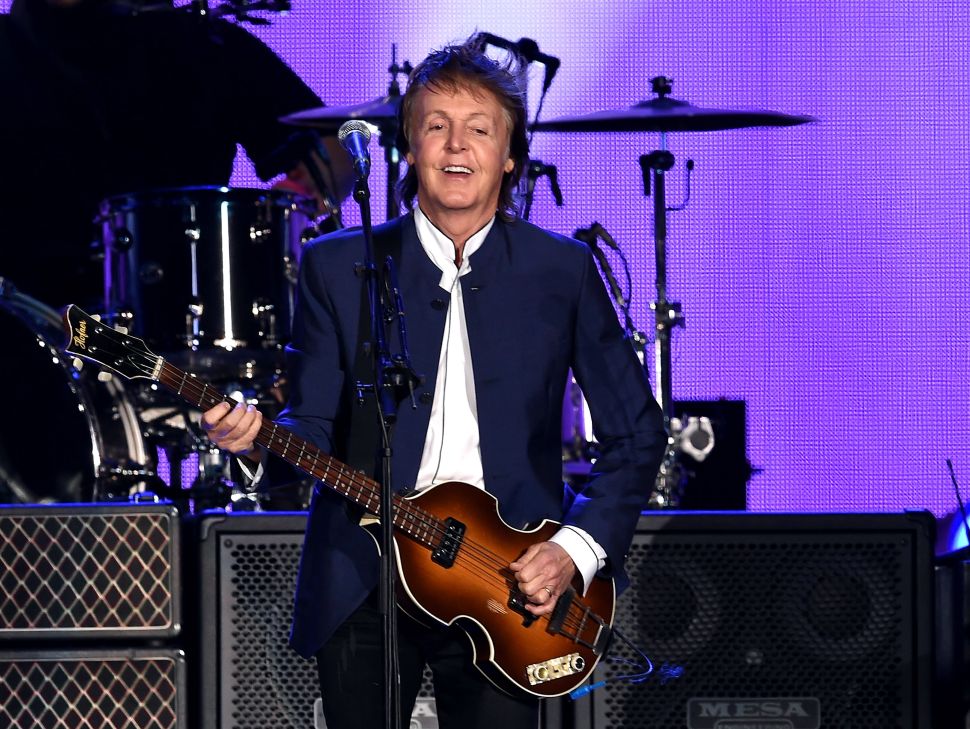 First, Randy Newman admitted that he wrote a song about President Donald Trump's manhood. Now, Beatles icon Paul McCartney is getting in on the action.
McCartney was speaking with students at the Liverpool Institute of Performing Arts (LIPA) when he revealed that his new album features a song he wrote about Trump, according to Liverpool Echo. The rock legend failed to clarify whether or not his song was critical of Trump or if it was a vote of confidence, but consider music fans intrigued.
McCartney has never really been one to censor himself, so it will be interesting to hear the track once his new album becomes available later this year. As his first LP in four years, this is certainly one way to help build the hype. Then again, perhaps his collaborations with Adele and producer Greg Kurstin are enough to get the word out about the upcoming project. We hear that Adele kid is kind of a big deal.
"Sometimes the situation in the world is so crazy, that you've got to address it," McCartney told students in attendance. The 75-year-old artists was in the area for his annual song writing mentoring sessions that he hosts with a handful of third-year Music students at LIPA.
When asked if it's harder for artists to be recognized in the digital age due to the greater number of outlets, McCartney provided a brief but specific answer.
"I'm not sure it's more difficult, cause you still have to have a good song," he said.
One student asked what McCartney expects from a session musician.
"It's mainly: play what's written, but sometimes you want them to ad lib." According to him, one of the greatest strengths a producer can have is "patience."
No official release date for McCartney's new album has been announced yet.