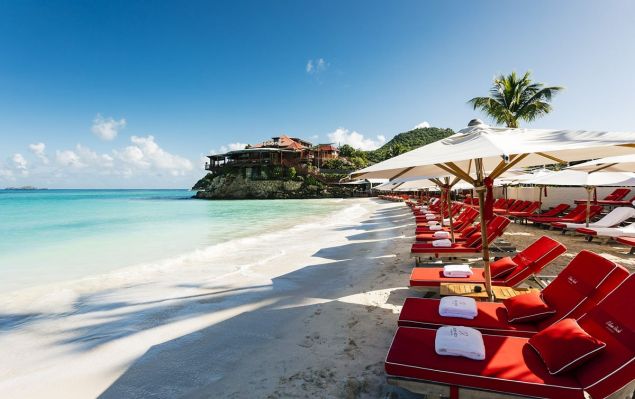 Pippa Middleton and James Matthews enjoyed an uber-glamorous and luxurious honeymoon, after their equally chic wedding. They first journeyed to the Obama-approved Brando resort near Tahiti, before heading on a whirlwind trip throughout Australia.
But Middleton's new in-laws, David and Jane Matthews, actually own another über luxurious, celebrity-loved resort—the famous Eden Rock in St. Barths.
The Matthews family acquired the hotel nearly 20 years ago, though it was first built over 50 years ago by the eccentric first mayor of Saint Barthélemy, aviator Remy de Haenan. It was his personal home, which he constructed atop St. Jean Bay—he counted Greta Garbo and Howard Hughes among his friends, and they would often visit him there, as they were particularly appreciative of the privacy of his home.
After the Matthews family purchased the home from de Haenan, they eventually restored all the buildings and transformed the resort into a modern day vacation spot, the Eden Rock-St Barth.
The hotel is comprised of 34 rooms and lavish villas, and the interiors include art from private collections as well as Ligne St. Barth amenities. There's also the three-story "Villa Rockstar," a 16,000-square-foot home complete, with a private swimming pool, gym, terraces, personal whiskey bar and even a recording studio—it also contains the mixing console John Lennon used to record Imagine.
The dining offerings are equally luxe; Jean-Georges Vongerichten is the chef behind the restaurants in the hotel, "Sand Bar and "On the Rocks." And of course there are relaxing spa amenities and wellness features, with custom oils and massages, as well as a fully equipped gym set up.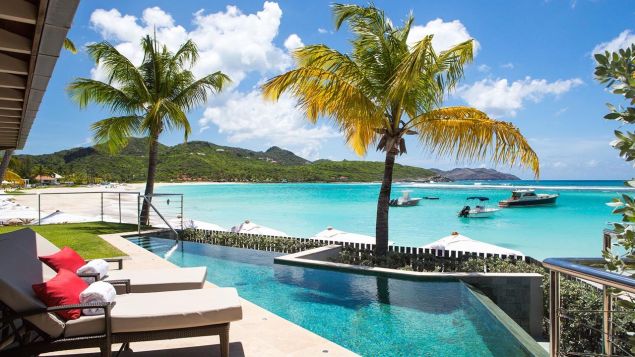 Guests aren't relegated to spending their days lounging on the sandy white beaches and sipping rosé, as there are plenty of water activities—perfect for Middleton, who's known to love all outdoor sports. With all the paddle boarding, kayaking, snorkeling, windsurfing and jet skis, it's like Instagram central over here. 
Middleton and Matthews have spent time at the Eden Rock in the past—they celebrated New Years 2016 there together, where they played tennis, frolicked around in the water and, of course, went paddle boarding, just as they did at the Brando.
Perhaps they'll spend their next holiday back at the Caribbean isle. That is, if they're not at the Matthews family's other estate, Affric Lodge—in fact, as we've previously noted, Pippa will eventually inherit her very own title due to that property. While she might not gain the same regal name due to the Eden Rock, a chic tropical destination surrounded by the sparkling Caribbean Sea might just be preferable to a sprawling estate in the Scottish Highlands.